Good News from Gujarat, June 2004
01 Jun 2004
A Tribute to the extradordinary deeds of 'ordinary' people at the height of the Genocide-Gujarat 2002
A tribute to the extraordinary deeds of 'ordinary' people at the height of the Genocide – Gujarat 2002
In 2002, Communalism Combat was the first to publish a comprehensive account of the genocide in Gujarat, recounting the savagery and bestiality of the premeditated violence in 16 of Gujarat's 24 districts and involving mobs running into several thousands. But it was never our contention that all of Gujarat, or all Gujaratis, had turned satanic. Then, as now, there were islands of sanity, individual acts of extraordinary courage that defied the tide. There were people who braved the raging storm at great risk to themselves to save lives and helped retain a glimmer of faith. Faith in the neighbour, faith in life, faith in the future.
The policeman who stayed true to his uniform incurred the wrath of his political master, the teacher who served her conscience was ostracised and ridiculed, the social worker who wanted to step into the breach was told to 'beware', the businessman who wished to proffer economic assistance was threatened and abused. Parts of Gujarat's fractured cities that remained peaceful, despite repeated taunts about their 'cowardice' and 'lack of manhood', were labelled 'locality of traitors' or 'mini-Pakistan'.
Despite such heavy odds, individual expressions of human compassion that recognise no barriers, brave acts of defiance have not ceased; they carry on heedless of obstacles. The issue is not, never was, the ordinary Gujarati, whether ordinary citizen or public servant. The problem was and continues to be a political dispensation with a worldview that perceives peaceful co-existence between diverse religious communities as a threat to its own existence. It is this political dispensation that has not allowed justice to be done and the wounds of 2002 to heal. So they fester unhealthily.
Even today Gujarat continues to reel under a harsh, cynical and uncaring government. Violence, especially between communities, erupts at the smallest provocation. Minorities cringe when policemen enter their localities, as memories of harsh treatment at their hands are still fresh. In turn, there are acts of defiance and even insensitivity from sections of the minorities. For example, during Bakri Id, calves (of cows) as much as goats are slaughtered with the connivance of the administration, contributing to the continuing cycle of mistrust, suspicion and violence. One of the most disturbing developments of late has been the increasing acts of violence, often sexual, against women in Gujarat.
Apart from the victims of the Godhra tragedy and post-Godhra carnage, numerous other sections of Gujarat's citizenry – the agricultural labourer, the rickshaw puller, even the businessman – today stand abandoned by an unconcerned administration. In the midst of this abandonment, individual and collective acts of humanity and courage stand out as beacons. They tell us how, despite the fear and the threat, men and women carve out spaces and develop strategies for resistance so that that they can live at peace with their neighbours and at ease with themselves. How long can any individual or community live with bitter schism and hatred and not get on with the business of living?
Apart from the ghastly killing of children, women and men, many of whom were killed after being subjected to bitter humiliation and indignity, and the destruction of homes, agricultural lands and businesses, there was a systematic defiling of cultural and religious shrines that typified the Gujarat genocide of 2002. Of the 270 religious and cultural places that were razed to the ground within the first five days of the violence, more than 60 were Dargahs, typical of south Asia's unique syncretism of faiths. The few that have been re-created, have been re-built only because of the initiative of the local minority community, not through any effort of the State.
In 2002, Sarwar Khan was slain by a murderous mob at Memdavad in Kheda district. He was an artisan revered for sculpting the most delicate deols (indoor shrines) and made his living thus. The sant of the Jagannath Mandir at Jamalpur, Ahmedabad even today recognises the contribution of the Muslim artisans who for centuries live and work the beautiful idols and other materials vital for the July rath yatra each year. This procession and the politics construed systematically around its route etc. have led to tensions each year and brutal violence in 1969 when over 1,000 lives were lost and then erupted in violence and deaths again in 1991.
Opposite the commissioner of police's office at Ahmedabad once lay the mazhar of Wali Gujarati, recognised widely as the founder of the modern Urdu poem. Born in Aurangabad in 1667, he was known during his relatively brief life as Wali Aurangabadi or Wali Dakkhani. During his extensive travels, he visited Gujarat frequently and wrote fondly of its urban centres, especially Surat. He died in Ahmedabad in 1707 during one such visit. The people of a more enlightened Gujarat, then, built a tomb for him in Ahmedabad and claimed him as their own. Hence, the name, Wali Gujarati. On the night of Thursday, February 28, 2002, in what may be termed as an efficient sting operation, not only was his tomb ruthlessly broken down by mobs, but wonder of wonders, civic authorities allowed a paved road to come up over the area overnight. Today traffic speeds unknowingly over the spot.
Gujarat's famous poet and social historian Narmadashankar Lalshankar (who died in 1886) is remembered for his great poem "Jay Jay Garvi Gujarat", in which he celebrated all the cultural icons that provided a sense of identity to all who lived in Gujarat. Asking "Who does Gujarat belong to?" he lists all castes, communities, religions, sects; then says, not just these, because Gujarat does not belong to any particular group; he continues, that Gujarat belongs to all those who speak Gujarati; and then, not satisfied, goes on to say that Gujarat also belongs to non-Hindus, the Parsis, Muslims and the non "sa-varna" communities. Narmad passionately believed that around such a cultural imagination – truly secular in spirit – a sense of belonging could be forged for the Gujarati people. Narmad followed a great Jain tradition of compassion and tolerance; and Gandhi followed Narmad, convincing a whole nation to espouse the idea of "ahimsa."
Though memories of Mahmud Ghazni's greedy raids over the Somanatha temple in 1016 AD have been vociferously revived since the late nineteenth century and captured in KM Munshi's Jai Somnath, path-breaking historical research by historian Romila Thapar has recently shown us how no 'Hindu trauma' over Ghazni's greed really existed in lived, public, Gujarati sentiment. This sense of 'Hindu trauma' was revived and created under colonial rule aided by the British and then grabbed by 'Hindu nationalists' thereafter. Incontrovertible historical proof of this is visible in the Sanskrit inscriptions outside the temple, where a unique event has been recorded. The panchkula (five wise men of the temple town including the priest) gave a spot within the temple precincts of the Somanatha temple property to one Nooruddin Firoj 400 years after the Ghazni raids, to build a mosque for his worship. Firoj was a wealthy merchant from Arabia who had made this town part home.
Gujarat was once, for a period that spanned centuries, one of India's windows to the world. It was from this historic western coast that a myriad fascinating exchanges and interactions both gave and took back, through trade, thoughts/ideas, technology, cookery, musicology, clothing and handicraft. Ironically, this exchange was often with west Asia, which after the seventh century AD, was hugely influenced by Islam. For the inhabitants of this land, Gujaratis, who prided themselves on travel and entrepreneurship, to accept exclusion and violence as the enforced credo in itself seems anathema. It cannot be long before tradition and history begins to reassert itself.
The individual heroines and heroes from different parts of the state who feature here are only part of a far richer, more complex tale. There are many more stories waiting to be told once residents can breathe more freely. Today fear still holds many accounts back.
In the belief that there are these and many more accounts that need to be shared, the Centre for Dialogue and Reconciliation is publishing this volume, Good News from Gujarat. Communalism Combat is privileged to excerpt some of the major stories contained therein and we would like to thank CDR, Delhi for allowing us to publish them.The accounts in this volume have been documented by Rashmi Gera, Trupti Shah and myself. As always, our vast network in Gujarat and the tireless efforts of Rais Khan Pathan were a big help.  
Archived from Communalism Combat, June 2004 Year 10   No. 98, Cover Story
AnandFacing boycott for saving Muslim lives
Manubhai, Sanabhai, Sandesha village,
Anand
Sandesha is a village in Anand taluka of Anand district. It has about 70 Muslim families and 700 Hindu families. Hindus in Sandesha saved Mustafabhai Umerbhai Vora and Mohammadbhai Umerbhai Vora, traders and shopkeepers in this village, from a bloodthirsty mob.
Soon after the Godhra incident, rumours started circulating that riots would take place here too. However, the Hindus dismissed these stories and tried to convince the Muslim residents that nothing would happen. Mustafabhai recalls that one Govindbhai Patel even avowed that he would chop his head off if there was any trouble in the village. However, the Voras were not convinced and as a precautionary measure, sent their families to stay with their sister in Napa.
Two days later, a mob of 2,000 came for the Muslims. Govindbhai Patel was a part of this mob. The attack was sudden, unexpected and vicious. Mohammadbhai was at his shop in the village when he realised that there was trouble. He closed up his shop and was headed home when he saw the mob. Manubhai S. Parmar saw him and realised his predicament. He asked Mohammadbhai to step inside his house and let the mob pass. Mohammadbhai took refuge in Manubhai's house and survived. Five hours later, when the police arrived, Mohammadbhai left for Napa in the police van.
Mustafabhai was at his house when he heard the mob. Across the road, Sanabhai Thakur's family also heard them. His daughter-in-law, Ritaben remembers that it sounded so menacing that her children and even she herself got scared and started crying. Sanabhai's immediate thought was for Mustafabhai's safety. The mob attacked Mustafabhai's house from the rear. This gave Sanabhai the opportunity to go and help Mustafabhai escape from the front door and take him to his own house. Realising that Mustafabhai had escaped to Sanabhai's place, the mob followed him there, demanding that Mustafabhai be handed over.
But Sanabhai and his family refused. The mob then turned on the Thakur family and threatened to burn their house. They even tried to burn the shed outside it. But Sanabhai refused to give in and threatened to leave the village along with Mustafabhai until finally, the mob turned away. Five hours later, when the trouble subsided, Sanabhai took Mustafabhai out of the village in his own car and dropped him off at Napa.
To this day the Hindus of Sandesha remain angry with Manubhai and Sanabhai for helping the Voras to escape. They are not invited to social functions and face social boycott in many other ways. But the two men have no regrets about what they did and are convinced that they would do the same thing all over again if they had to.

Archived from Communalism Combat, June 2004 Year 10   No. 98, Cover Story 18
A police officer to be proud of
Ajay Kumar Srivastava, Police Inspector, Ahmedabad
The exemplary conduct of police inspector Ajay Kumar Srivastava demonstrates what a lone individual who decides to follow his conscience and do his duty can achieve and the difference that such an individual can make to society. By his selfless commitment to the ordinary citizen, irrespective of caste and community, Srivastava helped redeem every peace-loving Gujarati's faith in the policeman's uniform.
PSI Srivastava has always been on very good terms with the Muslims in his jurisdiction and enjoyed their trust and respect. Full of pithy stories and cultural tidbits, Srivastava has an enviable lineage — his maternal grandfather was none other than the famed Urdu poet, 'Firak' Gorakhpuri (Raghupati Sahay).
In February-March 2002, Srivastava was posted in the Detection Staff at Shahpur in Ahmedabad. Calls for help started pouring in as soon as trouble started in Ahmedabad early in the morning on February 28. Shahpur with its mixed population is a communally sensitive area. PSI Srivastava tried to answer as many calls and rescue as many people as possible.
At around 3 p.m. that afternoon, he received a call from a local, Nasirbhai, who told him that about 32 Muslim women were stranded in a house in Khanpur. When he reached there, he saw that a menacing mob had surrounded the area, hurling stones and burning objects at the trapped women to prevent them from escaping. The first and second floors of the building had been set on fire and some gas cylinders had also been exploded there. The women were trapped on the third floor. Apart from the physical danger they were in, the traumatic incidents had shattered the trapped women's faith in the police force. The failure of other men in uniform to assure them security led them to suspect Srivastava's credentials. Srivastava was firm, quick and fearless with the mob whom he first controlled virtually single-handed. Still, it took him 40 minutes to convince the trapped women to trust an officer. He then risked life and limb by jumping into the raging fire and fortunately managed to save them.
In another incident, PSI Srivastava managed to rescue several families, some of them Hindu, who were stranded and whose houses had been set on fire. On the night of March 1, PSI Srivastava got a call from Mai Fateh Shah near Shahpur. The Muslim locality there had been completely surrounded by a murderous Hindu mob about 15,000-20,000 strong. About 400-500 people were stranded inside. The locality had an iron gate that was kept closed by the Muslims and had also been electrified to keep the mob away.
There was stone-throwing on both sides. Armed with petrol and diesel bombs, the Hindu mob was ready to attack and it was feared that if the Muslims were not rescued, a major loss of life would occur. In this confusion the policemen had to shout to communicate with the Muslims who were asked to let them in. Wary of the police, the Muslims were reluctant to open the gate.
Finally, PSI Srivastava went in alone. When he entered, a few Muslims rushed towards him with shouts of "Kill him!" PSI Srivastava admits that for a moment he was terrified and thought that he would indeed be killed. However, he took strength from his faith his God and in his mission to help these people. He explained that he had come to help them, not to kill. He pacified them, and convinced them to trust him so that he and his colleagues could effect a rescue. Once the Muslims were convinced that he was was sincere in his desire to help, PSI Srivastava was able to win their confidence. While his colleagues controlled the mob outside, he escorted the traumatised and stranded Muslims to safety.
In yet another incident, near Halim ki Khidaki, 100-150 Muslim families were stranded in a colony off the main road. A road about 10 metres long links the colony to the main road; the colony is also vulnerable from behind. That day, a crowd of about 5,000 people attacked the chali from the main road and another mob, 2,000 strong, attacked it from behind. PSI Srivastava rushed to the spot with another vehicle. The police fired tear gas shells to keep the mob at bay. However, the mob would disperse from one side only to re-group and attack again from the other side. This went on the whole day as PSI Srivastava, with the help of his colleagues and two police vehicles, managed to prevent the mob from traversing the 10m stretch from the main road to the colony. The stranded families were finally rescued that evening and arrangements were made to take them to the SRP camp.
During the initial 4-5 days of intense violence, PSI Srivastava went without sleep or rest. He couldn't go home or see his family. Although his wife was worried about his safety and his children missed him at meals, they understood that what he was doing was very important and were happy that he was doing a good job. Later, he fractured his leg while trying to rescue a stranded police constable and he was forced to take rest.
PSI Srivastava maintains that there was no pressure on him to act in a partisan manner and that he got full co-operation from his seniors. He feels that some policemen must have feared that there would be repercussions if they did not co-operate with the mobs and acted accordingly; and this attitude has given the Gujarat police force a bad name. He also believes that the police were clearly outnumbered and under-staffed for disturbances of this scale and were unable to reach all the trouble spots. This also led to allegations of partisan behaviour.
PSI Srivastava was transferred to Vadodara after the riots but his family continues to stay in Ahmedabad. Every Raksha Bandhan day, many Muslim women from Shahpur leave behind rakhis at his home, even if he is away. He makes it a point to visit Shahpur whenever he is in town. As soon as he enters the area, residents surround his motorcycle making it difficult for him to drive on. His popularity among the Muslims of Shahpur continues to be as high even two years after he was transferred out of the area.
Archived from Communalism Combat, June 2004 Year 10   No. 98, Cover Story 2
Pushben Bhatt, Social Worker,
Himmatnagar
Since April 2003, I have been involved with two entirely new initiatives in Himmatnagar, Sabarkantha district, the town where I work and live. Before this I have been a social worker for 20 years, having come into the struggle after a dear friend, Shakuben, pulled me out of the exclusion and depression that I felt being a deserted woman and a single mother.
My work involved the education and training of rural women communities but never before did I have the opportunity or perspective with which to work on the issue of developing communication between two communities, Hindus and Muslims.
February and March 2002 will be etched in our memories forever. The strained relations and tensions, the violence, the fears and insecurities that we experienced entrenched themselves deep into the soul of Himmatnagar where much interaction had existed before. When we volunteered to help dishoused persons to rebuild their homes in three villages through relief agencies and even managed to complete some of them, our own relations would tell us, "Do not risk your lives entering Muslim areas."
During one such effort the process had been especially painful. The Hindus adamantly refused to even think of letting the affected families, who had lived by their side for generations, back into the village. Political propaganda and hatred had seeped deep even into our rural areas.
I started this work through two initiatives. One is a programme that works with children and teachers and the other through local communities.
We had close and intense discussions on how to even begin the work of dialogue and understanding within the parameters of Gujarat, given how deep the schisms ran. Himmatnagar had had its bouts of violence in 2002 but they were not as prolonged and bitter as those in Ahmedabad.
When we started this work in Himmatnagar, for the first few months we worked among separate groups of women, Hindu and Muslim. There were two kinds of sections and groups. One section was extremely poor, self-employed women of both the Muslim and Hindu community in Chhaparia; a really poor large urban dwelling that also suffers bitterly at the hands of the police. Setting up a Mahila Mandal and library, and beginning work on accessing government assistance and programmes (BPL cards etc.) was a step to build camaraderie with and between the women while constantly speaking of the divide and schisms between the two communities.
After several meetings we managed to establish the Pragati Mahila Mandal with a membership of 30 women in the Hadiyolpur Chhaparia area of Himmatnagar. Most women are domestic workers with a monthly income of Rs. 900. We opened a bank account for the Mandal on September 1, 2003 and we have already effected savings of Rs. 11,000. The Mandal chief is Mehmoonaben while Najmaben and Shabanaben are next in line. To enable a vibrant and regular working relationship to emerge where the issue of communication and co-existence with different communities takes centre stage, we held meetings where we discussed the women's immediate problems and needs. The severe economic crunch they all faced was always a dominant issue.
Intermingling with Hindu women of the same vocation and from the same area was easier in Chhaparia than in the middle class areas of Himmatnagar. Here among the domestic workers and the self-employed, a certain amount of intermingling took place and there was participation at the level of daily needs and sharing and symbolic sharing at festival time.
But the women identified certain key persons in the area and community who they felt were out to create trouble and fuel suspicion. Women recalled how when a noted figure like Rasikbhai Kadia passed away, Muslim women participated in large numbers at the condolence meeting or besna held for him. There were also occasions during the violence in 2002 when attempts to aggravate the situation were controlled by spontaneous interventions from local women and men who appealed for reason.
Though this has been the background in this locality, women of the Mahila Mandal have felt even more empowered after the consistent interventions over the past year. That a Hindu woman like myself would take the trouble to go to this extremely poor Muslim locality twice a week and listen to their problems was itself a novelty for the others. But most importantly, we found that within us a collective courage to discuss and take on issues was born.
We had three or four meetings where suggestions were exchanged about the immediate desires of the group. There was and remains an overwhelming need for training in economic self-advancement, ie, in attempting self-employed businesses at home so that the women could get out of the drudgery of domestic work.
There was also a distinct feeling of insecurity in continuing to work as domestic workers in Hindu homes after the violence in 2002. Mothers who often took their young girls to help with the work distinctly felt that this was not safe and should be avoided.
Through some assistance from officers in the administration, we managed to organise some training on candle and shampoo making through government departments in January 2004. Our greatest success, however, was what we managed to do together on the issue of the BPL (below poverty line) card to which all these women are entitled but which they (the Muslim women) had been so far denied. The entire experience: appealing to the state government official, a Mr. Prajapati, writing a memorandum to him, and standing firm and unafraid when he made an inspection, has instilled a tremendous sense of satisfaction within the group. Representatives of the Mahila Mandals undertook the whole exercise themselves with only some help from me.
The other group that we have successfully managed to form is the Sadguru Krupa Mahila Mandal also from the Chhaparia Hadiyolpur area. This is a much poorer locality where women are also domestic help but also sell small eatables on the highway. There are 11 women here who managed a total savings of Rs. 100 each. So far this Mandal has saved Rs. 1,200. Laxmiben Dudhabhai Bhoi and Jayantiben Rameshbhai Bhoi are the two main functionaries.
There has been no group working here before this and our work has been welcomed. Chronologically speaking, since this Mandal was formed and established after the Pragati Mahila Mandal, the 'leaders' of the latter, Muslim women, have stepped in to help at every stage. When the Sadguru Krupa Mahila Mandal wanted to formally establish itself, the Pragati representatives chipped in, attended meetings and gave them advice. When the latter's bank account had to be opened, it was the office bearers of the Pragati Mahila Mandal who accompanied them to the bank.
Personally speaking, I find great satisfaction in the means of communication that have developed. Today, if I need to send a message to the area about scheduled meetings, all I have to do is inform one of the women and the message is then passed from woman to woman, all acting as vital links in an organised chain to ensure that everyone receives the information. They communicate without constraint, moving freely in and out of each other's homes and areas. Laxmiben, especially, finds courage and collective strength in the others' physical presence and support. Today one of the most urgent needs is for a medical camp in the area.
The initiatives and meetings among the middle class residents, Hindu and Muslim, have been more complex. The first thing that struck me after I started going to the Gulabbhai Memon School and having informal discussions with Memon women was how little I myself knew about Islam and Muslims.
This was a startling revelation. I felt I needed to know more. I started attending the Thursday katha with Muslim women, which is a kind of sermon of their faith. For me this has been the first opportunity to work on the issue of communal amity. I have never done it in the past and I find it tremendously fulfilling. If through the work that we are doing, Himmatnagar once more allows all of us to intermingle freely, what greater satisfaction can there be?
My decision to attend these Thursday kathas built a huge sense of trust and camaraderie with the Memon community. This is a traditionally well-off community. (In 2002, the Memon community in Sabarkantha district was a target of brutal violence and many families were reduced to penury). We have had three special internal meetings to discuss the intrinsic value of dialogue.
All of us felt that for the first such meeting, only those women from among the Hindu community whom they named and trusted should be invited there. Meetings took place first in February and then again in April 2004.
In the Alkapuri area, Polloground, we have not had as much success in starting a Mahila Mandal. Women here work in small government jobs or home businesses. But there are some women like Dharmisthaben who are interested in furthering a collective strategy. I believe that this will happen, but perhaps more slowly than in other areas.
The work in Chhaparia means immediate uplift and benefit for women who need such access and facilities, be they Hindu or Muslim. These areas also fall victim to the worst kind of violence. Police mistreatment of women and of young Muslim males in Chhaparia has been a sore and recurrent issue. On one occasion, over 1,000 Muslim women from Chhaparia went and protested ill–treatment at the police station. There was comment on this locally but it got the women an assurance that they would be taken into confidence whenever the police made searches and that they would not be harassed at night. This has instilled tremendous faith and strength among the women.
Today, on our own initiative, we have started a Balmandir, a crèche for our children funded by our own contributions and attended by 22 children from different sections of society. We have started organising creative activities for them. How better to begin the issue of dialogue than with our young?
For frank dialogue and understanding, we feel that there is tremendous scope among the middle class. For the Muslim women, despite the hardships that they have suffered, the humiliations and penury, there is hurt but also a deep desire to re-establish a lost relationship and equation with their sisters from the Hindu fold. For the Hindu women, along with a sense of guilt and shame, there is a strong need for reassurance from Muslims that wrongdoing (read criminal activities and terrorism) will not be tolerated.
There was much coming and going between the two communities prior to 2002. There were some differences in lifestyles but also much intermingling. All that was ruptured. Old bridges need to be rebuilt.

Archived from Communalism Combat, June 2004 Year 10   No. 98, Cover Story 19
'We have grown up together; how can we desert them now?'
Ishwarbhai R. Desai, Advocate, Ahmedabad
Ishwarbhai R. Desai, an advocate at the metropolitan court in Ahmedabad was vice–president of the local Bar Associa tion in 2002. He lives in Saijpur Bogha near Naroda Patiya and Chamanpura, the location of some of the worst massacres during the 2002 genocide.
His colony has about 200 Muslim families, mainly poor, and 500-700 Hindu families, mainly from the Rabari community. After the disturbances began in Ahmedabad, the Muslims were scared. Ishwarbhai has a plot of land in the colony and the 200 families came there for refuge and help. For three days, these families stayed there and Ishwarbhai and his neighbours fed and protected the Muslims.
As news spread about this safe haven, families from Naroda Patiya, Chamanpura and other disturbed areas also came here for shelter. They were also taken in and provided for by the residents of the society through their personal resources. In this way, about 500-600 people were sheltered there. A temporary but effective relief camp was run for displaced persons.
As word spread and groups like the BJP/Bajrang Dal/ VHP/ RSS got wind of the fact that Muslims had collected there, large mobs came for them. Some of the mob leaders were personally known to Ishwarbhai. All of them had only one demand – that Ishwarbhai turn the Muslims out. But Ishwarbhai and his neighbours refused. They were adamant that they would not let anyone touch the Muslims who had sought refuge there. "We have grown up together, our families have known each other for the last 70-80 years. How can we desert them now?" Ishwarbhai asked the Hindu mob leaders. Even as he tried talking to persons in the mob and engage them in dialogue, other colony residents were prepared to face and repulse the mobs if necessary. In the three days that the Muslims took shelter there, on about a dozen occasions, mobs grouped and re-grouped but Ishwarbhai and his neighbours remained firm.
Some in the colony were concerned that they might not be able to hold out for long against a huge mob and that might result in a massacre worse than that at Naroda Gaon and Naroda Patiya. They were also worried that in such an eventuality, their property would also be damaged. Finally, Ishwarbhai managed to contact the police commissioner PC Pandey and three days later, seven or eight police vans were sent to the colony to take the Muslims to the Shah Alam camp. However, the Muslims were not willing to trust the police completely and they insisted that Ishwarbhai and his friends accompany them to safety of the camp.
Even after the Muslims had left for the camp, a mob came to loot Muslim property and set it on fire. Once again, Ishwarbhai and his neighbours intervened. They were determined that not a stone would be hurled at a Muslim house, not a nail would be pulled out. For another 10 days, they were pestered by the mobs but finally the misguided Hindus realised that there were unlikely to get what they wanted and left them alone. When the Muslim families returned two months later, they found their houses in exactly the same condition as they had left them. However, the mobs did damage the mosque behind the colony.
For his troubles, Ishwarbhai had to face questions and taunts from his friends and colleagues for months. But the Muslim neighbours whom he rescued are still grateful to him and consult him in all major decisions. Even today, they have full faith in Ishwarbhai and none of the Muslim families have felt the need to move out to a safer place.
Archived from Communalism Combat, June 2004 Year 10   No. 98, Cover Story 3
His Hindu students were his first concern
Image are for representation purpose only

Nazir Khan Pathan, School Teacher, Ahmedabad

Nazir Khan Rahim Khan Pathan is a primary school teacher who lived at Jawahar Nagar, Naroda Patiya, a Muslim locality surrounded by Hindu houses on all sides. Nazir Khan took tuition classes at home and had many Hindu students coming to his place for coaching. Since the SSC exams were approaching, his coaching class students were studying at his house on the morning of February 28. At around 10 or 11 a.m., as the mob started collecting outside Naroda Patiya, Nazirbhai realised that things were beginning to look serious.

His first concern was for the safety of the Hindu children under his care because he feared that they would be mistaken for Muslim children and attacked. So he took them to a lane near the SRP headquarters and told them to go back to their own homes. However, one girl, Bharati was very scared and refused to leave the house, fearing that she would be killed. At first, he assured her that she was welcome to stay in his house where she would be looked after as his own but as things got worse, he decided that he should help her escape. He noticed one of his students, Raju, in the mob. Since Raju recognised Bharati, Nazirbhai handed her over to him and thus managed to ensure that all the Hindu children got out safely and in time.

There are many such stories, big and small, of Hindus saving Muslims and Muslims saving Hindus at Naroda Patiya, which serve to relieve the grimness of that day.

The SRP headquarters abut Naroda Patiya. Towards evening, when the mob turned murderous, SRP personnel were posted at the boundary of the compound with strict instructions not to let anyone enter or leave it. However, residents of Naroda Patiya ran to the SRP compound for safety and the people posted there found themselves unable to turn the victims away though through the day they had turned away wailing victims .

"I have been working there for about 15 years and know all of them well," says Chhotalal Maganlal Vora. Soon about 1,000 people, Hindus and Muslims, collected inside the SRP compound. Much later, the SRP boss, Chavan sahab heard about the refugees in the compound and around midnight, he sent a vehicle to transport the victims to the Shah Alam camp. Dalabhai K. Patel was the truck driver and Faiyyaz Khan Pathan its conductor.

But the mob still lay in wait for the Muslims and as soon as the truck left the compound, it was surrounded by about 10,000 people determined to block their escape route to safety. They were armed with petrol, diesel and soda bottles and were preparing to set the truck on fire when Dalabhai and Faiyyaz did some quick thinking. They asked the mob to let them park the truck to a side after which they were free to do as they wished.

When the mob parted to allow them space to park the truck, Dalabhai went into reverse and sped right back to the safety of the SRP compound. He finally managed to drop the Muslims at Shah Alam camp at about 3.30 a.m. Dalabhai Patel and Faiyyaz Khan managed to save over 100 lives. Even today, residents of Naroda Patiya who were sheltered and finally saved by the SRP personnel that night thank their benefactors.

There are many such stories, big and small, of Hindus saving Muslims and Muslims saving Hindus at Naroda Patiya, which serve to relieve the grimness of that day. However, not all ended in rescue and happiness. Fatimabibi tells one such story, which ended in tragedy. As the riots started on the morning of February 28, she and other residents ran to Gangotri and Gopinath chali for help. Though they were sure they would get help from some of the women they knew, on that dreadful day, when suspicion and hatred governed all emotions, there was no help to be had. The fleeing Muslims were unable to find any acquaintances at Gangotri and Gopinath and the men they met refused to help.

However, one widow — Fatimabibi does not know her name — took pity on them and took them into her room. She sheltered 20-30 people in her small room and gave them food and water. She did not want them to go out to the toilet and expose themselves to the rest of the chali so she cleared a drain in the kitchen that they could use to relieve themselves. She hid them there for two or three hours. However, after some time, her brother called out to her. He had heard about the trouble in her area and wanted to come and take her away. She told him that she had people at her place and could not leave them and go.

Her neighbours overheard their conversation, kicked up a ruckus and forced her to open her doors and ask the Muslims to leave. As the Muslims ran out, they were attacked by the mob, and many of the people who had sought shelter at her house died. At Naroda, the day unfolded in tragedy upon tragedy

One thing, however, stands out. Naroda Patiya has about 123 Hindu houses and over 500 Muslim houses. Yet no Hindu was hurt by his Muslim neighbours, even as Muslims were attacked by Hindu mobs. No Hindu houses were damaged in retaliation for what Hindu mobs had inflicted on the Muslim residents. As a result, the Hindus are back at Naroda and do not feel insecure living in a Muslim majority area.

Archived from Communalism Combat, June 2004 Year 10   No. 98, Cover Story 5
His compassion fetches him a rich poll harvest
Image are for representation purpose only
Hareshbhai Kothari, Municipal Corporator, Memdavad, Kheda
Memdavad in Kheda district is a town with a history of Hindu-Muslim amity. Even Partition in 1947 could not create a rift between the Hindus and Muslims here. The year 2002 proved to be different, as the town was rocked by the first episode of communal violence in its living memory. However, there was still an area that did not allow itself to be swept away by this tide of communal hatred, thanks mainly to the efforts of Hareshbhai Kothari.
Hareshbhai is an independent corporator from Khadia ward of Memdavad Municipal Corporation. He lives in Desai Pol, which has 200 Hindu families and a lone Muslim family, that of Mehmoodbhai Sheikh. Sheikh's family has been living here for the last 70 years. In March 2002, when widespread violence rocked Gujarat and even Memdavad, Mehmoodbhai's family went through some tense moments. One day, influenced by the atmosphere of hatred around them, some Hindus from the Pol threatened Mehmoodbhai's family and asked them to leave by the next morning. However, the family had faith in their neighbours and decided not to go.
When Hareshbhai learnt of this threat, he went to Mehmoodbhai and told him that the protection of Mehmoodbhai's family was a matter of honour for him. "Hareshbhai assured us that if there was any danger to us, he would take us to his house," recalls Firdaus Bano, Mehmoodbhai's daughter-in-law. Next, he called a meeting of the Hindu residents of the Pol and impressed upon them the need to protect the Muslim family. He pointed out that if Mehmoodbhai's flat was targeted the neighbouring flats would also be damaged. It was better to set an example of communal amity for the rest of the city. This argument clicked with the residents and they decided to ensure the safety of their Muslim neighbour and his family.
The very same people who had threatened Mehmoodbhai now worked to protect him. Hindus ran errands and did the groceries so that his family members would not have to step out and be exposed to danger. And his grandchildren were taken to school and back by his neighbours. When Mehmoodbhai had to be taken to hospital for a medical emergency, Hareshbhai drove the jeep himself and, along with another resident, ensured that he got timely medical aid. As a result, Mehmoodbhai still lives in Desai Pol even today. Firdaus Bano says that they live like a family with faith restored as never before.
Across the road from Desai Pol is Dhakadi Wada where about 50-60 Muslim families live, surrounded by Hindu families on all sides. When trouble started in Memdavad, Muslims residents here were worried, but "Hindus assured us constantly that nothing will happen here," recalls Bashirmiyan Ahmedmiyan Sayyed, a resident. Hindu neighbours gave constant support to the Muslim residents with their presence and Hareshbhai sat on guard every night from midnight to 3 a.m. for a month, to ensure the safety of these families. As a result, the area remained completely calm throughout the month-long period of communal tension. No one was harmed and no loss of property occurred.
When refugees from Kanij village and from the neighbouring slums poured in, the Muslim residents of Dhakadi Wada provided them shelter and protection for 20 days. None of the Hindu neighbours objected to this arrangement. In another Muslim-predominant locality behind his Pol, Hareshbhai again ensured that no one was harmed. He also helped to rescue many other stranded Muslims with the help of the local police.
There was tremendous pressure on Hareshbhai and the other Pol residents to throw Mehmoodbhai's family out. The fanatic fringe also wanted the Muslim-owned bakery in the neighbourhood to be burnt. Bangles were sent to Hareshbhai as a mark of his 'cowardice' but he stood firm. For his efforts, the Hindu right-wing distributed pamphlets, calling him Hareshbhai Malik, indicating that he had become a Muslim. Undeterred, Hareshbhai continues to work for communal harmony.
It is apparent that people appreciate his efforts for, in the next municipal elections, he was re-elected from his ward with a larger margin than ever before. Hareshbhai firmly believes that the violence was instigated by outsiders and that, had it not been for these outsiders, Memdavad would have once again bucked the trend and remained peaceful as so often in the past.

Archived from Communalism Combat, June 2004 Year 10   No. 98, Cover Story 6
True to his Hippocratic oath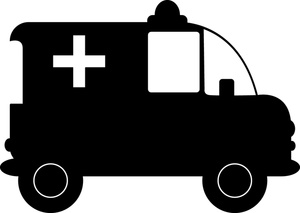 Dr. Nishadbhai Bhatt, Physician, Memdavad, Khed
Doctor Naishadbhai Bhatt is the medical officer at the Municipal Hospital in Memdavad town. Uniquely placed to help those most affected during the riots in March 2002, he used his position to provide aid to members of both communities in a number of creative ways.
During the riots, Dr. Bhatt worked day and night to provide relief and help to those who needed him, irrespective of their religion. He had two hospital ambulances at his disposal. Knowing that ordinary people trust ambulances and hence ambulances could reach places that ordinary vehicles cannot, he used these vehicles to rescue many trapped Muslims in the area. One such incident occurred in a village near Chhapra where some Muslims were holed up in the sarpanch's house. When Dr. Bhatt found out about the Muslims trapped there, he sent the ambulances to rescue them and bring them to the Memdavad relief camp.
Dr. Bhatt also found other innovative uses for his ambulances. Apart from responding to medical emergencies in different parts of the town, whether Hindu or Muslim predominant, he used the ambulances as hearses to transport the dead and their relatives to crematoriums or graveyards so that funerals could take place with dignity. Due to the prevailing tension in the city, parents were reluctant to send their children, particularly girls, out to the local Commerce College where examinations were being held. Dr. Bhatt pressed his vehicles into service. Hindu and Muslim students travelled together in the safety of the ambulances and were able to appear for their examinations.
There were instances where some people had to travel to Ahmedabad to catch their flights to go abroad or people from abroad were due to arrive but the prevailing tension and curfew made things difficult for them. Dr. Bhatt again came to their rescue and used his ambulances to facilitate their transport.
Both the ambulance drivers were Muslims. Dr. Bhatt took the precaution of sending a Hindu employee from the hospital along with each driver so that the safety of the drivers was ensured. He himself travelled to distant villages like Ghodasar, where 14 persons had been brutally butchered, maimed and then killed, to conduct post-mortems on the bodies recovered there and give correct reports. Elsewhere, he also personally intervened with senior police officials to secure the release of several young men, Hindus and Muslims, who were picked up by the police in raids but who, he was convinced, were innocent.
Although Dr. Bhatt did not differentiate between Hindus and Muslims and did what he thought was his duty, certain sections of Memdavad society were very upset with him for helping Muslims and gave him a Muslim name, Dr. Bhattiara. However, Dr. Bhatt has no regrets about his actions and is happy to note that the communal fringe has been isolated and communal harmony once again prevails in his town.

Archived from Communalism Combat, June 2004 Year 10   No. 98, Cover Story 7
'Vaishnav jan to tene kahiye, dard paraya...'


Hindus of village Varsola, Memdavad, Kheda
Versola village in Memdavad taluka, Kheda district man aged to escape the communal bloodletting that rocked Gujarat in 2002, due mainly to the pro-active efforts of its leaders. This village has a considerable Muslim population and is surrounded by Hindu villages on all sides.
After the incident at Godhra, rumours flew thick and fast in both the Hindu and the Muslim localities about impending attacks by the other community. The neighbouring villages drew up plans to target the only Muslim population in their midst, in Versola. Bipinbhai Bhoi, sarpanch of Versola, recalls the anonymous calls he received informing him about plans to attack the Muslims of his village and asking for his co-operation. However, the Hindu leaders of Versola decided that they did not want to be party to any such attacks. They held a meeting with Muslim leaders of the village to chalk out a plan for the safety and well being of all villagers.
Gautambhai Chauhan, district president of the Congress party and professor at the local Commerce College, recalls that at this meeting the Muslim leaders suggested that the Hindus of the village should themselves demolish the two village mosques so that outsiders would not be tempted to attack Versola. However, the Hindu leaders assured them that they would protect the Muslims and their properties, including the mosques and the dargah, with their lives if need be. Accordingly, outsiders who were keen to attack the Muslim villagers were informed that the Hindus of Versola would oppose any such move. Hindu and Muslim leaders stayed together throughout this period to reassure the villagers and scotch any misunderstanding or rumour at the source itself.
Gautambhai concedes that there was tremendous pressure from 'outsiders' but the Hindus of the village did not cave in. They received numerous phone calls and, as was the pattern, even bangles were sent to Versola. But the villagers stood firm in their commitment to their Muslim neighbours. They told the callers that this was an internal village matter and their interference was not welcome.
The police was also informed about the threats to the village and patrolling was initiated but the villagers did not rely on the police for their protection. They were prepared to defend the village themselves. Once, a mob even approached Versola. The Hindu villagers took up positions outside the mosques and the dargah and stopped the outsiders from entering the village. The Hindu village leaders went out, met the mob and convinced its leaders to spare Versola. As a result, the village remained peaceful throughout.
No Muslim family fled the village. In fact, Muslims who faced communal tensions in their own villages moved in with their relatives in Versola. After the tensions subsided, some of these Muslim families decided to stay in Versola permanently.
Gautambhai believes that they were able to avoid conflict because of the trust and good relations between the two communities, which have been built over decades. They participate in each other's festivals and major occasions like births and marriages are celebrated together even today.
Gautambhai names many other villages in the district where Hindus and Muslims lived peacefully, side by side, throughout the period of communal disturbances. He firmly believes that wherever there were strong and able leaders who believed in communal harmony and were concerned about the well being of their villages, they managed to preserve peace and communal amity even in the midst of communal conflagration all around them.

Archived from Communalism Combat, June 2004 Year 10   No. 98, Cover Story 8
Human compassion above everything else
Chhaganbhai Jhala, BJP worker, Nainpur village, Kheda

Nainpur has a sizeable Muslim population. As was common in villages with mixed populations in Gujarat in March 2002, a few days after Godhra, rumours started circulating. People talked of neighbouring villages where communal riots had taken place and members of their community had been slaughtered. Chhaganbhai Jhala received phone calls asking him to avenge the death of Hindu kar sevaks in Godhra. Some of the Hindu villagers were swayed by this talk. Local Muslims heard about the communal tensions throughout Gujarat and were worried about their future in the village. Rashid Khan Karim Khan Pathan, a resident of Nainpur, recalls that the news of communal riots in other parts of the state was disturbing but somehow he could not bring himself to believe that similar incidents would occur in his hometown. Fortunately, he was proved right.

Chhaganbhai was very clear in his mind. As long as he was alive, he would not let communal forces take hold of his village. He first called a meeting of the Hindu residents where he stressed that there should be no communal tension in their village. Some residents talked about the neighbouring villages and the situation throughout Gujarat but Chhaganbhai told them that these things would pass. After some time the tension would ease and the riots would stop. But relations between the two communities, once broken, would take several decades to mend. Hindus and Muslims of the village live side by side and have adjoining fields. They have to live together, come what may. By giving in to a momentary phase, they could be inviting trouble for years to come.

Thus he was able to convince the Hindus of the village to maintain peace. Next, he talked to Muslim leaders and assured them that they would not be harmed in any way. He did not stop t that. Every day, he went all over the village on his motorcycle, ensuring that the village was trouble free and reassuring the Muslims with his presence. He also informed the police about the threat to the village and the police patrolled the village at regular intervals. The Hindu villagers also prepared themselves to face any mob that might enter their village and create trouble. But once word got around that the Hindu villagers were willing to defend their Muslim neighbours, the mob left the village alone although threatening phone calls and other means of intimidation continued.

The Muslims residents felt safe in the village and even rejected a police offer to take them to a relief camp. "What about our land and property, which would be left behind?" reasoned Rashid Khan. In fact, Muslim refugees from Kanij and other neighbouring villages were given shelter in Nainpur. The tension finally eased after about 90 days and today the relations between the Hindus and the Muslims of Nainpur are as cordial as ever. Interestingly, Chhaganbhai is a member of the BJP. When asked about his party affiliations and the BJP's role in the Gujarat genocide, he said that his party membership was only for the purpose of getting votes. It did not interfere with his response to the call of humanity.

Archived from Communalism Combat, June 2004 Year 10   No. 98, Cover Story 9
May his tradition live on forever!
Rajendra Singh Jaidev Singh Dabi, farmer, Ghodasar village,
Kheda
Muslims of Ghodasar village in Memdavad taluka, Kheda district, firmly believe that it was fate that brought Rajendra Singh to their rescue in February-March 2002.
 
Rajendra Singh belongs to the royal family of the erstwhile princely state of Ghodasar. His uncle, Mahendra Singh Kesar Singh Dabi is the sarpanch of Ghodasar village. Their forefathers came from Rajasthan and brought Muslims with them to work on their lands and in their houses. It is believed that the village did not have any Muslim residents before that. This relationship of total trust and loyalty continues to this day.
 
Rajendra Singh's mother, Bhanu Kunwarba avers that she trusts the Muslims of the village completely, perhaps more than the other residents of Ghodasar. It was perhaps this relationship, nurtured over the years, which made the Muslims turn to Rajendra Singh for help on March 1, 2002.
 
In Rajendra Singh's own words, he was in Ghodasar on that day "by accident". He was at the time working in a hotel in Udaipur but he also managed the family's land and crops. He came to Ghodasar on the morning of February 27, 2002, for just a day, in order to sell the cotton harvest. He had booked his return journey for February 28. That, however, was not to be. And Rajendra Singh stayed behind to save over 150 Muslim lives in the village.
 
On February 28, Rajendra Singh realised that the situation in Ahmedabad was tense so he decided to stay on in Ghodasar for an extra day. The following day, the situation worsened and there was no question of his going back. While Ghodasar had remained calm on February 28, there had been incidents in neighbouring villages where Muslims had been targeted. Muslims in Ghodasar also started feeling insecure and vulnerable. Rajendra Singh, however, could not imagine riots ever taking place in his village and assured the Muslim villagers that he would see to their safety. He made regular rounds of their colony and spent time with them to reassure them.
 
On March 1, communal strife reached Ghodasar. In the afternoon, a mob of around 200-300 persons collected at the bus station outside the village. It looted some stalls and shops owned by Muslims and then set them on fire. When Rajendra Singh heard about this, he rushed there and tried to dissuade the mob but they were intractable. This incident rattled the Muslims of the village. Despite Rajendra Singh's assurances, they felt increasingly insecure. He advised them to hide in the fields and told them that they were free to seek shelter in his house if necessary. Most of the villagers hid in the nearby fields but three families, a total of 18 Muslims, took up his offer and sought refuge in his house. He brought them home at about 9 p.m.
 
After dinner, he made another round of the now deserted basti, to ensure that things were fine. He was sitting outside the mosque with Nizam Khan Nawaz Khan Pathan, a family retainer, at about 10.30 p.m. when a mob of 200-300 people, perhaps the same mob which had collected at the bus station, came to the basti. There were no Muslims around and this angered the mob. They wanted Rajendra Singh to tell them where the Muslims were hiding.
 
Normally, Rajendra Singh always carried a firearm with him but that night he had no weapon. Yet, not only did he refuse to reveal the whereabouts of the Muslims, he also spoke up against destroying the mosque. The mob was in no mood to listen to reason. Frustrated in its thirst for blood, it turned on him. People started screaming for his blood and wanted to burn him alive. Such was the mood of the mob that for a few moments Rajendra Singh thought that this was the end. However, he was not about to give up. He went for the leader of the mob. He caught him by the collar and told him that if he had some personal scores to settle with him, he should do so without involving innocent people. This aggression was unexpected. The leader was disconcerted and without a leader to egg it on, the mob soon calmed down. Rajendra Singh managed to get them to turn back and he walked them out of the village to the bus station.
 
At about 9 p.m. the next day, Rajendra Singh got a call that some Hindus had been killed near the canal outside the village. He went there and found that it was indeed true. However, he was unwilling to believe that it was a communal attack and tried to reason with the people there that there could be more to it, some other purpose behind these murders. However, he soon felt that the mood was turning against the Muslims and that he would no longer be able to protect them. He called up his mother and asked her to inform the Muslims hiding in the fields that they were no longer safe here and should leave for the nearest safe village.
 
Nizam Khan recalls that the Muslims were gathered around the well in the field, when they received Rajendra Singh's message at about 2 a.m. on March 3. Realising that there was no other option, the Muslims started walking towards Jinjar, the nearest Muslim majority village. However, about 14 Muslims, mainly old people, who were unable to walk the distance over an uneven terrain, decided to remain in the fields, convinced that no one would ever harm them since they were so old and had no enemies. These people, about whom even Rajendra Singh did not know, became easy fodder for the mob the following day. The brutality of the killings of these old and innocent residents whose bodies had been mutilated and maimed beyond recognition remains ingrained on all those who witnessed the violence in Gujarat 2002 to this day.
 
Hearing about the three Hindus who were killed, a mob of about 3,000-4,000 people then collected at the bus station outside the village. Rajendra Singh stayed with the mob, trying his best to keep them away from the village. At the same time, he was worried about the safety of the 18 Muslims hiding in his house. Someone in the mob found out about the refugees in his house and approached Rajendra Singh, offering to take these Muslims to safety. Rajendra Singh erred in trusting him. As they approached the house, Singh stopped and asked him to wait there. Though the Muslims were reluctant to leave, Rajendra Singh convinced them that this was the best course of action for them. He dressed them up as Hindus and brought them out.
 
In his anxiety, he did not notice the crowds that had collected some distance away. As the Muslims stepped out, the crowd started shouting, baying for their blood. Rajendra Singh realised his mistake and immediately, took the Muslims back. He decided that come what may, he would not sacrifice these people for the safety of his family. They were in this together, for better or for worse.
 
The crowd waited outside the house, shouting slogans and asking for the Muslims to be handed over to them. There was considerable personal danger but Rajendra Singh's mother and sister supported him completely. His mother, Bhanu Kunwarba says that she was willing to pick up the gun herself to protect those who had sought shelter in her home. "Being a Rajput woman, I am not afraid of dying," she affirms. But ultimately, Rajendra Singh's perspicacity and the traditional respect his family commands saved the day for them.
 
The crowd stayed where it was and did not approach his house out of respect and fear. However, Rajendra Singh realised that this could not last. Although he had a few firearms for protection, a solution had to be found. He hid the Muslims in the basement and then insisted that two or three leaders from the mob themselves come and see that there were no Muslims in the house. The leaders entered the house but were completely overawed at entering a house that they had never dared step into before. They were willing to take Rajendra Singh at his word. Yet he took them around the house, but they did not dare to look too closely or to confront him directly. After this, the mob melted away but there was still danger in the air. On the way back, they looted the Muslim basti and attacked the mosque. They also discovered the 14 Muslims hiding in the fields and set them on fire.
 
Rajendra Singh had been in touch with the SP, asking the police to take the 18 Muslims in his house to safety but no help was forthcoming. Finally, he gave them an ultimatum saying that he was no longer sure of the Muslims' safety. At about 4 a.m. on the morning of March 5, a police jeep with seven policemen came to his house. A mob of about 100-150 men was still assembled in the village, waiting for the Muslims who, they were sure, were still at Rajendra Singh's place. The policemen were unwilling to take the Muslims with them, fearing an attack by the mob. Also, though Singh had asked for a van, only a jeep was made available. Finally, Rajendra Singh made the Muslims lie on the floor of the jeep, piled one on top of the other. Armed with a gun, he then escorted the jeep to the village boundary and ensured that the Muslims reached a relief camp safely.
 
Despite Rajendra Singh's best efforts, 14 Muslims were burnt alive in Ghodasar. However, he still managed to save over 150 Muslims in the village. A modest man, Singh was surprised that someone wanted to ask him about what he did in March 2002 because he genuinely believes that he did nothing out of the ordinary. "Anyone else in my position would also have done the same," he protests.
 
Today, most of the Muslims families have returned to the village but stay about one km away from their former basti, in newly built houses provided by the Islamic Relief Committee. However, three or four families have returned to their old houses in the basti, confident that in case of any trouble, Rajendra Singh will always be there to help them. He still visits them regularly and insists that they should not leave their lands and homes to move to a new place. The Hindu villagers are still angry with him for helping the Muslims and no longer consider him to be a Hindu but he says that this does not bother him in the least.


Archived from Communalism Combat, June 2004 Year 10   No. 98, Cover Story 10
A brave officer the Muslims could trust


Kuldeep Singh, Police Inspector, Jinjar village, Memdavad, Kheda

Jinjar village in Memdavad taluka of Kheda district has about 150 Muslim houses and 40 Hindu houses. It is the only Muslim predominant village in the area, surrounded by Hindu villages on all sides. As a result, it became an important village, both
for Muslims who sought refuge from trouble in their own villages and for Hindu fanatics who wanted to spread communal poison. However, Jinjar remained calm, due mainly to the efforts of the village sarpanch, Moiuddin Malik.
 
After the Godhra incident, although there was considerable tension in the area, Malik did not think that the village would be attacked because they had good relations with neighbouring villages and their residents. However, tension was in the air and soon, well-wishers in other villages informed Jinjar's Muslims that an attack was imminent and they should take measures to protect themselves.
 
The Hindu residents of Jinjar were also worried, not because they expected their Muslim neighbours to turn against them but because they feared an attack from the neighbouring Hindu villages. "In a riot, who cares whether the victim is a Hindu or a Muslim?" asks Dalpatbhai Karsanbhai Solanki. Leaving the village was out of the question. "The sarpanch told us not to leave," says Jeevabhai Otabhai Bhoi, another Hindu resident. So Hindus and Muslims decided to brave it out together.
 
A minor attack on Friday night warned of things to come. Sure enough, the next day a mob of about 20,000 people, mainly residents of neighbouring villages, surrounded Jinjar. "We recognised many people who were leading the mob as we had known them well," says Malik. However, this did not prevent them from threatening Jinjar's residents. The villagers came out and stood together to ward off the attack. The two sides stood face-to-face within an arm's length of each other. Malik warned them that another step forward would lead to trouble. The attackers were not willing to talk or listen to reason. This standoff continued from morning till afternoon. Attempts to get police help were met with the standard response that there were no forces available.
 
At around 3 p.m., when it seemed as if the mob was about to attack and there seemed to be no escape, Moiuddin called Memdavad and Ahmedabad for help. Influential friends there convinced the police to come to their rescue. Inspector Kuldeep Singh was dispatched to their aid. The road to the village had been blocked with trees and boulders and it took him half an hour to cover a distance of about 10 km. When he reached there, he realised the gravity of the situation and called for additional reinforcements. Moiuddin believes that they were lucky to get a police officer like Kuldeep Singh, a brave and trustworthy man. Singh asked the villagers to help him. Fifty village lads were asked to assist PSI Goyal who was put in charge of Jinjar's safety. The BSF was posted there for three months but fortunately there was no further trouble in the village.
 
Muslims from neighbouring villages like Kanij and Ghodasar sought refuge in Jinjar. They were sheltered and cared for here. However, Malik did not allow this to upset village harmony. No one was allowed to talk of revenge. Hindus were cared for and protected. Even their temple was protected. The wheat distributed by the Congress party as a relief measure was shared equally with Hindu residents. Dalpatbhai is all praise for the way in which Malik handled the situation and feels that the sarpanch made all the difference.
 
Today the situation is completely normal and Jinjar and its residents have re-established cordial relations with the neighbouring villages. Malik says that the Hindus in these villages are now repentant and ashamed of facing him but he believes in letting bygones be bygones and moving forward.

Archived from Communalism Combat, June 2004 Year 10   No. 98, Cover Story 11
Braving the mobs, he rescued many lives
Ramesh Ram Singh Thakur, ex-Minister, Vadodara
Ramesh Ram Singh Thakur was minister for urban development when the Congress was in power. He lives in Mehboobpura in Vadodara, an area with a 50-50 mix of Hindu and Muslim residents. He has extremely cordial relations with his neighbours, Hindus and Muslims. During the tense days of March-April 2002, Hindu and Muslim leaders of Mehboobpura used to sit together in the chowk of the mohalla till late at night. They also talked to people from their communities and tried to control the fringe elements. By sitting together, they managed to quash all rumours and clear any misunderstandings as soon as they occurred.
 
Yet, despite their best efforts, sporadic incidents of stoning did take place. Instead of subjecting themselves to police searches, the communities formed a pattern whereby they voluntarily handed over miscreants to the police. If the police rounded up any innocents, leaders of both communities went together to get them released. In this manner, they managed to keep the area calm and peaceful.
 
Apart from working in his area, Rameshbhai was also available for any kind of help, 24 hours a day. He managed to rescue many Muslims trapped in hostile conditions either on his own or with police protection as and when it was made available to him.

Rameshbhai's work attracted the attention of the Hindu extremists and threatening phone calls started coming in.
At around 10.30 p.m. on March 3, he got a call informing him that a crowd had attacked the Rifaiyya Dargah near Machchhipeeth. Rameshbhai is a regular faithful at this dargah and has very good relations with the caretaker, Baba Syed Kamaluddin Ahsamuddin Rifai. Rameshbhai called the police for help but the police authorities pleaded lack of manpower. He then decided to go there alone in his car. On the way, he saw several armed mobs. At the dargah, Baba refused to leave the shrine but he wanted his family to be moved to the safety of their family home at Tandalja. With the help of Baba's driver and another disciple, Rameshbhai took 12-13 members of Rifai's family to Tandalja, through the curfew and the mobs on the streets.
 
In another incident, Rameshbhai got a call from Machchhipeeth about some women and children who had gone to Lalpura and were stranded there. A hostile crowd surrounded them, pelting stones. Once again Rameshbhai swung into action. He went to Lalpura in his car. A two km stretch of the main road near Lalpura was covered with huge stones that had been used to attack the trapped Muslims. To make matters worse, at a military post that had been set up to control the mob, the military detained Rameshbhai, letting him go only after he had called the police commissioner and identified himself. He then managed to reach the stranded Muslims and rescued over 25 women and children.
 
In yet another case, some families were trapped in Bajuwada, a very communally sensitive area with hardly any Muslims living there. It is also the constituency of a prominent BJP minister, Nalin Bhatt. Arifbhai recalls that he received a call for help from a family that was trapped on the third floor of their house because the first two floors had been set on fire. He immediately called up Rameshbhai because he was sure that he would help. And help he did.
 
Rameshbhai called the SP, BM Patel, for help. Although Bajuwada was just two km away, the SP felt that it was dangerous even for Rameshbhai to venture there and asked him to stay at home while they carried out the rescue. However, Rameshbhai did not trust the police completely and insisted on accompanying them. He stood at a safe distance and watched the rescue operation. Even so, his car was stoned and there was some trouble. About 450 Muslims were rescued in three trips made to the area on that day. The atmosphere was extremely tense and it was only because he had the police with him that he was able to bring the Muslims out to safety.


Archived from Communalism Combat, June 2004 Year 10   No. 98, Cover Story 12
Shining example of mutual co-existence
Machchhipeeth, Rifaiya dargah, Vadodara
Machchhipeeth is a Muslim predominant area in the old city of Vadodara. Here, about 75-80 Hindu families live in the midst of over 2,000 Muslim families. While the rest of Vadodara fell victim to the communal virus, Hindus in this area, who were in a minority, believed they were completely safe. None of them thought of moving out to 'safer' areas.
"We did feel slightly scared but we trusted the Muslims in our area. Our relatives asked us to come and live with them but we refused to move out," says Taraben Mohanbhai Patel, a resident of Machchhipeeth. The Muslims went out of the way to make them comfortable and Hindus were assured that they would not be targeted.
Since the Hindus in this area are mainly poor and work as daily wagers, they were badly affected by the violence in the town. Their Muslims neighbours pitched in to provide them with groceries and other necessities whenever possible. Within the mohalla, the Hindus felt safe enough to go out for their daily chores. In the areas where they felt insecure, the Muslims went and did their chores for them. On their part, the Hindus pitched in whenever a Muslim neighbour needed anything from the Hindu dominated areas nearby. Here, both communities helped each other and maintained peace and harmony within the area. Most of the major incidents that affected Machchhipeeth took place on the main road, between its Muslim residents and either the police or Hindu mobs from outside. Within the mohalla there was no communal tension.
Even today, the Hindu families continue to stay in Machchhipeeth and good neighbourly relations between them and the Muslims of the area continue.
Near Machcchipeeth, the Rifaiya dargah is visited by several devotees, Hindus and Muslims, every day. It is surrounded by Hindu localities on all sides. While there is a Kahar basti in front, Marathi Hindus live behind the dargah. During the period of communal violence, there was considerable tension in the area. However, the Kahars assured the caretaker of the dargah, Syed Kamaluddin Ahsamuddin Rifai or Baba as he is popularly called, that nothing would happen to the dargah, not even a stone would be hurled at it. Even the Marathis were alert to the possibility and determined to prevent any such incident.
However, on March 3, 2002, about 14-15 armed men managed to reach the back door of the dargah, which opens into the kitchen, and tried to set it on fire. They were chased away by those who were inside. The Marathi residents helped to chase them away. After this incident, Baba sent his family to their family home in Tandalja with Rameshbhai but he himself refused to leave the dargah. The Kahars and Marathis also decided to sleep within the compound to guard the building and any further incidents were prevented.
Three months after the violence started, the annual Urs was to be celebrated at the dargah. Usually this involves a huge procession that passes through both Hindu and Muslim areas of the city. In 2002, Baba wondered whether that would be a good idea and whether he should scale down the celebrations in view of the prevailing tension in the city. However, the Hindu leaders insisted that the procession should go on along its usual route and that Urs should be celebrated on the same scale as in previous years. Even the police agreed with them. Baba complied with this request and the Urs celebrations were conducted with much fanfare.
Everything went off peacefully and there was an overwhelming response from the Hindu community as well. Many Hindus felt that this event proved that the violence was finally behind them and helped to bridge the gap between the communities.
Similarly, during Ganeshotsav, the Marathi settlement behind the dargah usually installs a Ganesh idol for worship. When it is taken out for immersion, it is customary for the visarjan procession to stop in front of the dargah, as many prominent Hindus in the visarjan procession offer chadars at the shrine. On their part, Muslims offer sherbet to all the faithful in the visarjan procession. This custom was observed even in 2002, thus proving that the dargah remained immune to the communal virus sweeping through the town. Even today, the dargah attracts followers from both faiths and is a symbol of the age-old pluralistic tradition of Vadodara city.  

Archived from Communalism Combat, June 2004 Year 10   No. 98, Cover Story 13
Facing fanatics' wrath for saving Muslim lives
Ramdas, Laxmiben Pillai, business persons, Kisanwadi, Vadodara
The Muslims of Kisanwadi will always remember Ramdas Pillai, Laxmiben Pillai, Ramdas' brother and a friend named Kanubhai, who opened their doors to them on the frightful night of February 28, 2002. About 500 Muslims took shelter with the Pillais that night. Together with an auto-rickshaw driver and a tractor owner, Mohanbhai Savalia, they helped to whisk the Muslim residents of Kisanwadi away to safety. Were it not for the Muslims' timely removal from Kisanwadi, the murderous mob may well have burnt them alive.
Kisanwadi lies in the eastern part of Vadodara and encompasses several slums and lower middle-class housing societies. There are 94 slum pockets occupied by approximately 10,000 families, mainly from Dalit, Adivasi, Muslim and other socially and educationally backward sections. Approximately 125 Muslim families, poor, peace-loving and simple folk, lived here.
In 2002, around 120 Muslim homes were destroyed at Kisanwadi after residents' belongings were looted but there was no loss of life, thanks largely to the efforts of Ramdas, Laxmiben and others who kept them safe through the night of February 28 at great risk to their own lives and reached them to the relief camp at Qureshi Jamaat Khana the next day.
A young man of around 35 years, Ramdas Pillai does construction jobs. Originally from Kochi, Kerala, his family moved to Kisanwadi three generations ago. Ramdas' wife, Laxmiben is a Gujarati. They have four children. Pillai's four brothers also live in the same neighbourhood. The family has been involved in social work among the poor of the area for several years. In 1986, Ramdas and Laxmiben fought against slum demolition and for the housing rights of Kisanwadi's residents. During the 1993 floods, they collected and distributed food grain worth Rs. 5.5 lakh. In the Kisanwadi area they are well known for their service to society and respected by the poor of all castes and creeds.
Although Kisanwadi lies adjacent to 'Purva Vistaar' (the eastern part of the city), considered to be a riot-prone area, the Kisanwadi slums had never witnessed communal violence and several slum pockets in this area had a mixed population where people had always coexisted peacefully. However, in 2002 things were very different. Tension started building on February 27 itself. As fear cast its shadow over this poor locality of Vadodara, there was unease in the neighbourhood and rumours abounded.
At about 5.30 p. m. on February 28, Nizambhai, a local resident, came and told the Pillais that there were strong rumours that the Muslims would be attacked. Immediately, Ramdas and Laxmiben, together with some Muslims from the area, went to assess the situation. By around 6 p.m. several people had collected and half-an-hour later they all decided to walk to the mosque. They sat at the mosque for a while and then proceeded to attend a wedding in the neighbourhood. At around 7 p.m. when they were all having dinner there, there were shouts of "Aaya, Aaya, Aaya!" ('They've come!') A large mob of around 250-300 persons approached Jhanda Chowk and started clambering onto the mosque. Ramdas Pillai stood in front of the mosque and tried to reason with them. He kept telling them that whatever happened at Godhra was done by other Muslims; do not punish these people for others' wrongdoings. They managed to prevent people from damaging the mosque on that occasion.
The mob then dispersed and started moving into the by-lanes of the bastis. Carrying dharias and talwaars, they roamed the narrow streets, their numbers continuously increasing.
Fearing for their lives, the Muslims left their houses in a panic. About 500 Muslims took shelter at Ramdas Pillai's home and at his brother's house. Kanubhai, a friend of Ramdas', also sheltered his Muslim neighbours in his house. Among the affected persons was a panic-stricken woman who had rushed out of her house leaving her three-month old daughter behind. Kanubhai went to her house and brought the baby safely to her mother. There were people crammed into every corner of the shelter houses until the following afternoon. The next day, on March 1, Pillai and his family gave the refugees tea and also arranged for lunch. According to the residents of Kisanwadi, they tried to contact the police when the incidents began but the phone was constantly engaged.
Ramdas tried to contact the police control room once more on March 1 when a woman officer answered the call. He told her that the situation in Kisanwadi was bad; that, as a woman, she should sympathise since there were Muslim women there who were vulnerable. This woman police officer responded and informed the police station. PSI Baria, PSI Solanki, Shri Damor and D Staff PSI Parmar came to Pillai's house but they refused to provide any vehicles and Pillai had to request the local councillor, Mohanbhai Savalia for two tractors to transport the refugees to relief camps. The councillor warned him that if the tractors were damaged it would be Pillai's responsibility. Finally, Pillai took the Muslims to Qureshi Jamaat Khana. For some of the remaining people, he arranged a bus.
Despite the presence of some policemen on the bus, it was stoned and attacked and one Rasoolbhai was hit on the head by a stone. A mob of 2,000 surrounded the bus and began pelting it with stones. The bus driver was smart; he kept on driving and managed to save his passengers' lives. Otherwise, they would all have been burnt alive in the bus.
Several victims recognised the leaders of the mob as workers of the Bajrang Dal, whose office was located nearby. Many affected women said that these were boys who had grown up in their midst. The mobs made repeated trips to Muslim houses, looting or destroying whatever they could lay their hands on: vessels, clothes, tape recorders, TV sets, refrigerators, etc. They burnt clothes and stole any money that they found in the cupboards. The attackers stole and destroyed painstakingly collected belongings, jewellery and money belonging to poor daily wage earners.
Putting himself at great risk, Ramdas Pillai saved several people in the neighbourhood. A knife-wielding fanatic was about to lunge at Suleman, one of the residents, when Ramdas grabbed hold of the attacker and thrust him aside. A traumatised Suleman sat frozen in his chair. An old woman had been left behind in her home when her family fled to safety. The next evening Ramdas found her alone at home and took her to the Jamaat Khana.
Even two weeks later, when a team visited the area on March 14, Kisanwadi wore a haunted look, with broken down homes and shops, and burnt laaris and auto-rickshaws. The Muslim areas had been completely gutted. At Hussaini Chowk, Jhanda Chowk and Indiranagar, all that was left of their homes were smashed TV sets, shards of glass and crockery, and sewing machines, cycles and fans twisted out of shape. The mosque/madrassa had been razed to the ground. People living nearby said that it took the mob 2-3 days to break down the mosque completely. They had set fire to it the previous day but Ramdas Pillai had managed to put out the fire. The mobs then went back and attacked it a second time.
The steady looting of doorframes and windows from Muslim homes continued for months thereafter. The looters sold the material as scrap, while the police refused to intervene. In Pillai's words, "The Muslims of Kisanwadi had no protector, they were as orphans." On several occasions during this period, Pillai had personally tried to contact Vadodara CP, DD Tuteja but received no help or favourable response.
Months after the incident, Muslim residents of Kisanwadi were still being threatened with dire consequences if they tried to return. Young women in particular were threatened with rape. Even two years after the attacks, in 2004, there are only 10-12 Muslim families living in the area. And they are too poor to find any other alternative. Most others have left the area permanently.
Today, apart from the Muslims, people like Ramdas and Laxmiben, who supported them, are also facing threats and economic boycott. The police is said to have been under a lot of pressure from members of the BJP and VHP to ostracise the Pillais. Persons who stand for peace and humanity seem to endanger the BJP-VHP project the most. The police, in turn, have tried to put pressure on Pillai to remove the names of accused mentioned in FIRs. They are targeting Pillai because of his humane behaviour and have launched a harassment campaign against the entire Pillai family.
On April 4, 2002, PI Kanani picked up his brother, Krishnamurthy Swaminathan, on a false pretext and subsequently arrested him on charges of attempt to murder (Section 307). Police officer JD Rana was heard pressurising Muslim complainants to identify Swaminathan as a perpetrator even though the Muslim complainants kept insisting that Swaminathan was in fact one of those who had saved them! Pillai believes that the police want to implicate his family because of their empathetic behaviour towards the minority community.
The family members hear of threats, second and third hand, every other day. Their daughter's tuition teacher asked her to tell her family that he had heard a group of 10-12 men at the paan-shop saying "Ramdas ko pata do! Miyan ko bachaya!" (Kill Ramdas! He has saved Muslims!). Others heard similar rumours at the vegetable market.
In the immediate aftermath of the violence, Ramdas Pillai's construction business came to a standstill. Two years have passed since but he has been unable to regain his original financial position. People who had been supportive and had worked with him in the past no longer support him; they avoid meeting him. He says they did not kill him because of what his family has done for many over the years and the goodwill they have earned in the area but he can clearly see the disregard in their eyes. The Pillais know what people say behind their backs: "Why should Pillai, a Brahmin, support and save Muslims? Being a Brahmin he may not kill them but why save them?"
The family is very disturbed by this attitude from people who were once close friends. It is particularly difficult for their children to come to terms with this changed social and economic status. Sometimes they do not even have enough money to pay tuition fees for the children who study in expensive English medium schools.
Laxmiben says, "It is difficult to make children understand why they should suffer for the humanitarian work their parents chose to do." Although the Pillais do not in any way regret what they did, they cannot conceal their frustration and disappointment at the response they received from more progressive people. As Ramdas says, "We do not expect any rewards from the poor Muslims whom we helped. They themselves are in a very bad way. But even rich Muslims and their institutions, or human rights institutions, have not acknowledged what we have had to sacrifice. They only felicitate prominent and well-known people but no one has ever bothered about ordinary people like us. It is difficult to sustain humanitarian activities in such an atmosphere."
Today the Pillais face threat, social ostracism and economic hardship. But notwithstanding the disappointments they have undergone, they have not stopped the good work. Laxmiben is in the forefront of the forum for communal harmony set up by a local women's organisation and even encourages her teenage daughters to participate in their activities.  

Archived from Communalism Combat, June 2004 Year 10   No. 98, Cover Story 14
Risking his life to rescue others
Fariduddin Khan, Congreessman, Odh, Anand
Fariduddin Khan is a resident of Sureli village in Umreth
taluka
of Anand district. He is also a member of the Umreth
taluka
Panchayat. About 50 per cent of Sureli's residents are Hindu and the other 50 per cent are Muslim. There was no communal problem in Sureli throughout the troubled period in 2002 and it became the centre of a major relief camp in the area.
When trouble started brewing in the village of Odh, seven km away, a few Muslims fled to Umreth. There, they told the district Congress president of the Minorities Cell, Fariduddin Khan about the terrible conditions in Odh. At about 7 a.m. on March 2, 2002, Faridbhai received an emergency call from Odh. The Hindu population of the village had turned against their Muslim neighbours and there was no chance of survival. Dhiru Khan Rehmu Khan, a resident of Odh, says that Faridbhai was their last hope but they were sure that he would help them. Faridbhai called an emergency meeting of the Muslims of Sureli to decide how the Muslims in Odh could be saved. However, no one volunteered for the rescue mission. Faridbhai decided to take the lead and along with a friend, Bismillah Khan Akbar Khan, left for Odh with two tempos. He was on good terms with the DySP of the area and asked him for police protection, which was provided.
Faridbhai managed to reach Odh within an hour of receiving the call for help. There, he realised that the entire Muslim neighbourhood was burning. The chowk in front of the dargah was the only area still untouched, mainly because all the Muslims had gathered there and the Hindus found it difficult to approach. He parked his tempos in the chowk and piled in as many Muslims as he could. Thus, he was able to take about 600 Muslims out of the village. When the Hindus realised that Muslims were being rescued in the tempo they threw stones at it and even chased it over a distance. But Faridbhai was able to outmanoeuvre them and take these Muslims safely to Sureli. However, there was still a sizeable number of Muslims trapped in Odh. He had planned on making another rescue trip to Odh but the Hindus, realising that the Muslims could be rescued by road, blocked it with tree trunks and huge stones, making a second rescue operation impossible. And, in one of the worst instances of violence in Gujarat in 2002, 27 Muslims were burnt alive in Odh the next day.

Archived from Communalism Combat, June 2004 Year 10   No. 98, Cover Story 15
AnandPunished for preventing violence
Kader Khan Pathan, police officer, Umreth, Anand
Kader Khan Pathan was posted as ASI at the Umreth police station during March-April 2002. He merely tried to do his duty honestly and paid a price for it.
In March 2002, when many other parts of the state were burning, Umreth taluka, including its 33 villages, remained peaceful. However, not everyone was happy about this. It became a prestige issue for the local BJP chief, Lal Singh Bhadodia. Those who were itching for a bloodbath sent Bhadodia bangles and a sari. Bhadodia felt compelled to salvage his pride and openly declared that "something should happen" in Umreth.
So one day in the second half of April 2002, when other parts of Gujarat were limping back to normalcy, looting and arson "happened" in different parts of Umreth under the alleged supervision of Bhadodia. Muslim shops and property were exclusively targeted in this operation, although adjoining Hindu shops also suffered some damage in the process.
ASI Pathan says he received special orders from BJP office-bearers telling him not to interfere and to let things take their own course. However, he refused to comply with their unofficial 'orders' and brought the situation under control within 2-3 hours. He did not allow the looting and arson to escalate into full-scale violence. By his timely action, he prevented the situation from taking an ugly turn.
Pathan was transferred out of Umreth police station the same day, for his audacity in disobeying the dictates of local BJP leaders. He was asked to join the Mehlar police station but his reputation preceded him there. The local Patels and BJP party members clearly did not want him in their midst and refused to allow him to join duty there. Finally, he was transferred to the police headquarters.
ASI Pathan feels that though the communal situation has improved marginally in the past two years, people in power and in important positions still harbour a communal mindset. No real improvement can be expected until this mindset undergoes a significant change. Today he sees fresh hope after the change in government at the Centre.

Archived from Communalism Combat, June 2004 Year 10   No. 98, Cover Story 16
'Sticking his neck out for a friend among 'enemies'
Rai Singh Parmar, Kavitha village,
Anand
Rai Singh Parmar lives in Kavitha village of Borsad taluka in Anand district. Parmar and his friend Shamshuddin Allauddin Malik are banana traders. Kavitha has about 70 Muslim families and over 2000 Hindu families. Rai Singh's eldest brother is the deputy sarpanch of Kavitha.
Hindus and Muslims in Kavitha have had very good relations and have been living like brothers for generations, says Malik. However, on March 1, 2002, three or four Muslim houses in the fields were set on fire. Muslims were surprised at the turn of events but believed the sarpanch and other Hindus when they assured them that nothing would happen in the village, that they were safe there. The sarpanch even went with Rai Singh to lodge an FIR at the Borsad police station.
At the police station, the police was not very helpful. When they asked for police protection, the taluka vice president told them that the police was not going to interfere. According to Rai Singh, this was a signal to the Hindus that they were free to do as they liked without any fear of punishment. The Hindus had been waiting for just such a signal.
On March 3, a mob of about 2,000, consisting mainly of Hindus from the village itself, started attacking the Muslims. It set fire to a Muslim-owned cabin on the outskirts of the village and moved towards the Muslim locality. Rai Singh rushed to Malik and told him that it was time for them to leave the village. Malik called his friends in other towns and discovered that the only safe place for them was Napa, about seven or eight km away. He asked the Muslims of the village to pack and get ready to leave.
A truck that had arrived in Anand town on February 27 to transport some bananas was stranded because of the violence. The driver contacted Malik and then drove to Kavitha to wait until the trouble subsided before going back. Both the driver and the cleaner of the truck were Hindus. Malik pressed this truck into service to transport the Muslims of the village to safety. Afraid for his life, the truck driver refused to drive but luckily, a Muslim bus driver came forward and the Muslims boarded the truck to make their escape. As the Hindu mob armed with kerosene, petrol, diesel and soda bottles moved forward along the main road, sure that any escape vehicle would have to pass that way to get out of Kavitha, the driver found a route through the back-lanes of Kavitha and took the Muslim residents to the safety of Napa — all but 11 of them, including Malik and his family, who were to follow in Malik's car. But before these 11 people could leave, the mob was upon them.
By now, it was late evening. The mob realised that most of the Muslims had escaped and this made them all the more determined to get the 11 who remained. They stoned Malik's car and set it on fire. Next, they attacked his house. Malik jumped over the terrace wall of his house and sought refuge in his neighbour's house, a Patel. His wife, who has mobility problems, was also brought there in a similar manner, as were the others. The mob realised that the 11 Muslims were hiding in Patel's house and asked Patel to turn them out. From there, the fleeing Muslims were forced to move to another house before Patel could invite the mob leaders into his home and convince them that no Muslims were hiding there. However, the mob soon discovered the Muslims' new hiding place and targeted it, forcing them to move again. In this manner, Malik and his family shifted 6 houses that night.
Meanwhile, the Hindus were certain that Rai Singh knew the whereabouts of the hiding Muslims and kept an eye on his movements. Rai Singh tried to find a way out for his friends. He asked the sarpanch for help. The sarpanch promised help and asked Rai Singh to go home but he did not provide a tractor to take the Muslims to safety. Finally, Malik was able to call on influential friends in Borsad and a few BSF vehicles arrived in the village. They asked Rai Singh to take them to the stranded Muslims. From a distance, Rai Singh showed them the house in which the Muslims were hiding. He wanted them to park their vehicles some distance away and take just one vehicle closer to carry out the rescue in an unobtrusive manner. However, seeing the large mob still hanging around waiting for the Muslims to come out, the BSF felt that it did not have the wherewithal to carry out the rescue and went away. They dropped Rai Singh off at the other end of the village. As Rai Singh walked back through the village, the mob again followed him and tried to find out where exactly the Muslims were hiding. Here, Rai Singh told a neat lie, that the Muslims had been rescued by the BSF and were already out of the village. Everyone had seen Rai Singh with the BSF and had no reason to disbelieve him. The mob realised that there was no more action to be had and soon melted away. At about 5 a.m. on March 4, after the mob had disbanded, Malik contacted a friend who sent him a tractor, which took him and the other 10 Muslims to Napa, to safety.
Rai Singh stayed behind to face the wrath of the villagers. His brother, the deputy sarpanch, was particularly angry. An hour or so after Malik and others escaped, Rai Singh was asked to swear on Ganga Jal that he would never interact with Muslims again. Rai Singh refused, saying that he would never ever betray a friend, Hindu or Muslim. For this, he was severely beaten up by his brother; a beating that stopped only after the neighbours intervened. But Rai Singh still stood firm by his friendship with Malik and his belief in what was right. He filed an FIR on the incident and also gave evidence in various investigations. He visited Malik regularly, first at Napa and later at Borsad, where he stayed before returning to Kavitha.
Even today, the Hindus of Kavitha do not interact with Rai Singh but his friendship with Malik is stronger than ever.

Archived from Communalism Combat, June 2004 Year 10   No. 98, Cover Story 17
---
Theme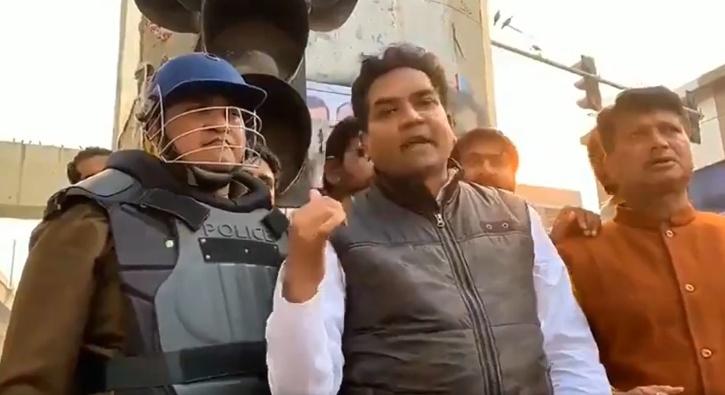 Hate Speech and Delhi Pogrom 2020
A spate of provocative speeches, that amount to hate speech in law and should be prosecuted allowed blood letting to spill on the streets of north east Delhi in February-March 2020
Our first summer culture bouquet features fiction from Syria and Iraq and poetry and art from Palestine.
Report of the CABE Committee on 'Regulatory Mechanisms for Textbooks and Parallel Textbooks Taught in Schools Outside the Government System
Videos
Our families will die of hunger or commit suicide: Auto Drivers of Bengal
Autorickshaw drivers in Bengal are facing major crises amid the covid-19 lockdown. Caught between the struggle of fare hike and reduced number of passengers per ride, they are also facing the risk of scaring away potential passengers and a major reduction of daily income. In such a situation, some auto drivers don't know the way forward. Watch this SabrangIndia exclusive video where auto rickshaw drivers of Bengal share their experiences.
Our families will die of hunger or commit suicide: Auto Drivers of Bengal
Autorickshaw drivers in Bengal are facing major crises amid the covid-19 lockdown. Caught between the struggle of fare hike and reduced number of passengers per ride, they are also facing the risk of scaring away potential passengers and a major reduction of daily income. In such a situation, some auto drivers don't know the way forward. Watch this SabrangIndia exclusive video where auto rickshaw drivers of Bengal share their experiences.
Analysis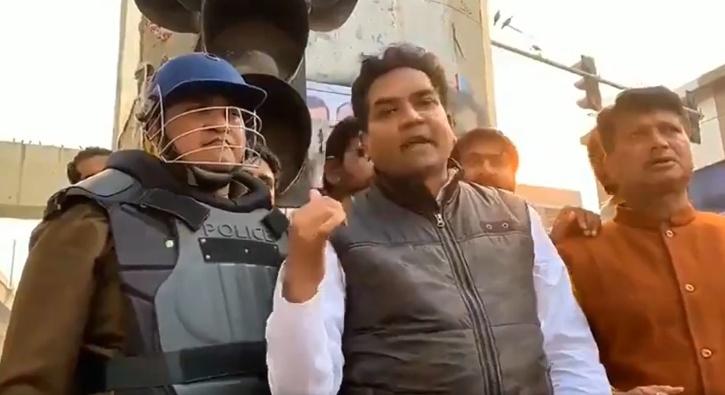 Hate Speech and Delhi Pogrom 2020
A spate of provocative speeches, that amount to hate speech in law and should be prosecuted allowed blood letting to spill on the streets of north east Delhi in February-March 2020
Our first summer culture bouquet features fiction from Syria and Iraq and poetry and art from Palestine.
Report of the CABE Committee on 'Regulatory Mechanisms for Textbooks and Parallel Textbooks Taught in Schools Outside the Government System