Knock-knock-knockin' on the Mullah's door
A growing number of Indian Muslims, women and men, are challenging the injustices and indignities being suffered by Muslim women in Islam's name
10 Feb 2016
It is paradoxical in the extreme; it's also a fact of life. Muftis, qazis, maulanas and molvis in India keep proclaiming that Islam has given justice and rights to women that no other religion has. The fact however is that thanks to the clerics, in the name of the Muslim Personal Law in India, when it comes to gender relations, the plight of Muslim women in secular democratic India is far worse than their counterparts even in many Muslim majority countries (neighbouring Pakistan and Bangladesh included) which claim to be Islamic states run according to shariah laws.

The reason for this sorry state of affairs is simple: most Muslim majority countries have codified, enacted reforms in family laws. In India however, the Muslim clergy continues to insist that the Muslim Personal Law is based on Shariah laws which are God-given and therefore are immutable, can never be changed. 

If shariah laws are indeed God-given and immutable, how could they be modified, reforms introduced in so many Muslim-majority countries, often with the co-operation and the consent of the ulema? To this there is no coherent or rational response.

The issue has once again acquired urgency following the recent stand taken by the Jamiatul-ulema-e-Hind, the largest organisation of Muslim clerics in India, that Muslim Personal Law cannot be tested against the touchstone of fundamental rights enshrined in the Constitution of India since it is not a state-made law.

This has once again brought into sharp focus the issue of the Muslim clergy's dogged determination to resist every attempt at codification or reform in the Muslim Personal Law which a growing number of Muslim women and men claim as being grossly unjust to women. The Bharatiya Muslim Mahila Andolan (BMMA) has prepared a draft and launched a campaign for the codification of Muslim Personal Law.

Coincidentally, a related development has added an extra charge to the issue. On Tuesday (February 9), several prominent religious leaders have declared that there is no place in Islam for a female qazi (judge, someone well-versed in Islamic jurisprudence). In other words, only Muslim men are qualified to interpret Divine Intent.

Unrelated to family relations, but relevant to the larger issue of gender relations and gender discrimination is the petition of the Bhartiya Muslim Mahila Andolan (BMMA) in the Bombay High Court on the right of Muslim women who have been denied full access to the Haji Ali Dargah in Mumbai.
Sabrang India which supports gender justice and gender equality is opening up space for debate on the issue.
 
Invoking the Constitution to Save Muslim Law Unwise and Erroneous
First Published on February
Image: AFP
"The Supreme Court cannot test the validity of Muslim law on the touchstone of fundamental rights guaranteed by the Constitution since it is not a State-made law." This is what former Chief Justice Aziz Ahmadi's lawyer-son Huzefa Ahmadi has reportedly told the court the other day. The constitutional tenability of his contention needs to be examined in its proper perspective.  
In October 2015 a Supreme Court Bench was hearing arguments in the case of
Prakash v Phulwati
in which gender discrimination under the Hindu Succession Act 1956 had been challenged for its constitutional validity. As the lawyer opposing the challenge argued that similar discriminations under Muslim law had been allowed by the courts to stay, the Bench directed that a PIL be registered
suo motu
for the consideration of that matter by an appropriate bench to be constituted by the Chief Justice.  
In a bid to preempt any further proceeding in the matter, the Maharashtra unit of the Jamiat-ul-Ulama has now filed a petition in the court arguing that non-statutory Muslim law is outside the ambit of fundamental rights. Huzefa has made the contention referred to above as the petitioner's lawyer.         
In Part III of the Constitution guaranteeing fundamental rights Article 13 says that any past or future law made by the State, as also any custom and usage, going against its provisions would be void. As it does not specifically mention personal laws, there has been a controversy whether this prefatory declaration in Part III covers also the personal laws [which are claimed to be something different from custom and usage].
All religious communities in India are governed by their respective personal laws which, with the sole exception of Muslim law, are now found in legislative enactments.  While these codified personal laws can be seen as State-made laws, for the uncodified Muslim law it is claimed by the community leaders that not being a "State-made law" it is beyond the scope of Part III.
The contention is clearly erroneous. The uncodified Muslim law is in force in India not as part of Muslim religion [as Muslim religious leaders presume] but because of its recognition by state legislation, mainly the Muslim Personal Law (Shariat) Application Act 1937. Particular chapters of Muslim law are protected by specific provisions of several other statutes – law of gifts by the Transfer of Property Act 1882, of wills by the Indian Succession Act 1925 of dower by the Dowry Prohibition Act 1961, and so on.
Jurisprudentially, no difference can be made between a personal law incorporated in some legislative enactments and another applied by the courts under the authority conferred by some other legislative enactments.
Even if it is presumed that personal laws are covered by the fundamental right to religious freedom under Article 25 of the Constitution, that Article itself emphatically says that this right will not prevent the State from introducing social reforms. In any case the Constitution does not exempt any personal law from the legislative powers of the State – on the contrary it specifically puts all personal law matters, without exempting any community, within the competence of Parliament and state legislatures [Schedule VII, List III, entry 5].  Further, all personal laws are administered in the country by State courts and nothing in the Constitution exempts any of them from the higher courts' power of judicial review.
I am not saying that Muslim law should not be retained in force and  have always loudly said that the State cannot repeal Muslim law without first repealing the four Hindu law Acts enacted by Parliament in 1955-56 [ignoring the civil laws of marriage and succession which were already available as a secular option].  My stand that if the personal law system is to be abandoned in favour of a common law the lead must come from the majority community was cited in the
Shah Bano
case (1985) with a rider "lead or no lead the State must act."
The Muslim law claimed to be of "divine" origin is practised in India in an awfully distorted way going in a direction diametrically opposed to clear teachings of the Holy Quran and the Holy Prophet who was indeed one of the greatest social reformers in human history.
Disagreeing with it, I maintain my considered opinion that repealing the traditional Muslim law while retaining the modern Hindu law – which also, like the former, is replete with religious and gender discriminations -- will be repugnant to the Constitution.    
The Muslim law claimed to be of "divine" origin is practised in India in an awfully distorted way going in a direction diametrically opposed to clear teachings of the Holy Quran and the Holy Prophet who was indeed one of the greatest social reformers in human history. For sixty-eight years since independence religious leaders have succeeded in preventing any legislative reform. In the absence of any corrective legislation the apex court of the country has cautiously tried to retrieve the original principles of Muslim law and apply them in their true letter and spirit. Religious leaders always deprecate such rulings too, sometimes in words bordering on contempt of court. 
Those who claim immunity for Muslim personal law from the jurisdiction of the country's apex court must read the writing on the wall and let it remain in force as a matter of state policy, without questioning its judicial interpretations. Invoking the Constitution for its protection is an utterly unwise move which may prove fatal for its continuation in force.  
(The writer is Professor of Eminence & Honorary Chairman, Institute of Advanced Legal Studies, Amity University, former Chairman, National Minorities Commission, former Member, National Human Rights Commission and the Law Commission of India)
How the Ulema are Perpetuating Male Hegemony in the Name of Islam
First published on: February 29, 2016



Photo: Courtesy DNA



The self-appointed custodians of Islam are doing the greatest disservice to Islam and Muslims, women especially

In our understanding the values of kindness, compassion and justice are the core values enshrined in the Quran. Clearly, hegemony is not an Islamic value and yet the experiences we have undergone in the course of our work in the last ten years give rise to certain fundamental questions.

Why are so many Muslims, particularly men, so hegemonic in their thinking? Why do most of them seem to think that reading, understanding and interpreting of the Quran is a sole male prerogative? They seem to think that Allah created men and women as unequal. This view of an unjust Allah is not acceptable to us and therein lies the crux of the Bharatiya Muslim Mahila Andolan's (BMMA) existence.

Globally, eminent scholars such as the late professor Fatima Mernissi, Dr Amina Wadud, Dr Khalid Masood, Dr Ziba Mir Hosseini and several more have dedicated their lives to reading and interpreting the Quran to highlight that Allah is just and fair. Volumes have been written on the

tawhidic

framework about Allah as a uniting, harmonizing force. But the fact remains that these scholarly works that bring out the essence of Islam as a religion of peace and justice remain unheeded and are not referred to by large mass of people in Muslim societies.

Unfortunately, the dominant thought processes that control Muslim societies remain patriarchal. The traditions and practices followed are often in direct violation of the Quranic spirit of justice. The stranglehold of patriarchal hegemony in India and in South Asia has got exacerbated by the arrival of Salafi-Wahhabi ideologies that now threaten to become the mainstream in Muslim society. This ideology has led to further strengthening of the hegemony of patriarchal mindsets in our community. Practices such as triple

talaq

and

halala

are manifestations of this trend. But at the core of this thinking is a patriarchal mindset of male superiority and domination.

We want to refer here to the dominant common sense prevalent in the Indian Muslim community about men being superior to women. Islam gave equal rights to women over 1400 years ago; but have they been translated into reality? So long as the dominant common sense about male superiority dictates the mindsets and behavior of Muslims these rights will remain on paper.

In what has been a masterstroke the patriarchal forces have succeeded in attributing this subjugation and injustice to Islam through misinterpretations, distortions and lies. They have invented fiction, half-truths and references that equate women with cattle and allow the men to get away with the worst kind of atrocities against them. In the process they not only violate the basic tenets of Islam, they also help demonisation and stereotyping of the whole community.

They treat their wives, sisters, mothers and daughters unjustly and, even if unwittingly, help the Hindutva campaigns. The self-appointed custodians of Islam do greatest disservice to Muslims and to Islam. It is a pity that even some so-called educated Muslims blindly support these custodians thanks to the common sense about male superiority in Islam that they suffer from.

Why has there been no concerted effort so far to challenge these patriarchal custodians? Why is it that the Muslim women themselves had to initiate a challenge to these hegemonic elements? Why are the wise Muslim men not supporting Muslim women's' struggle for Quranic rights of justice and equality? Or are they forever going to allow the conservative clerics to keep deciding for all 17 crore of us?

Why has there been no concerted effort so far to challenge these patriarchal custodians? Why is it that the Muslim women themselves had to initiate a challenge to these hegemonic elements? Why are the wise Muslim men not supporting Muslim women's' struggle for Quranic rights of justice and equality? Or are they forever going to allow the conservative clerics to keep deciding for all 17 crore of us? Are they not aware that Islam has no place for intermediaries between Allah and believers? And lastly, what legitimacy do they have to question Muslim women who stand up and fight for their Quranic rights?

We will recount here some direct evidence about the dominant Indian Muslim male thinking being hegemonic and in violation of Islamic values of justice and fairness. This is not to say that there are no exceptional and courageous Muslim men; all of us know many of them in our respective spheres. But as a whole, it is the patriarchal conservative thought process that dominates our conduct.

All of us Muslim women had come together in the aftermath of the communal violence of Gujarat in 2002 to unequivocally oppose the communal forces and to demand rehabilitation and justice for the survivors. Our work at the time was focused around fighting discrimination on communal basis and demanding equal citizenship for the largest minority.

As we began to know and learn about each other spread across different parts of the country we could at once identify a lot of common ground and the need for coming together as a national entity. We were all bold and gutsy women who had fought with their own adverse circumstances and were struggling for equal citizenship in our respective locations and local contexts.

After informal interactions spanning over nearly two years we realised that we shared a commonality of purpose and had a shared worldview. We felt that Indian Muslims were poor and backward despite the Constitutional guarantees. We agreed that we were denied our Quranic rights thanks to the nexus between the patriarchal forces in our community and various governments. We decided that we need to change the situation.  

We were clear that women needed to take up the leadership of the Muslim community in India for so-called male leadership was responsible for the all-round failure. We formed the Bharatiya Muslim Mahila Andolan in January 2007. Our name was a very deliberated and considered exercise. We felt that we needed a name that spells out what we stood for. We were as

Bharatiya

as anyone else and we would not offer apologies for being Muslim and

Bharatiya.

Nobody can appropriate the word Bharatiya and exclude others.

We put together our worldview in the form of our mission document where we clearly stated that we believe in the values of justice, equality, pluralism and democracy enshrined in the Constitution of India. We also clearly stated that we saw no contradiction between these values and the Quranic values. We set forth to work on attaining our Quranic as well as citizenship rights. We clearly stated our solidarity with all those who are working for justice and equality in the country and the world.

We also stated that we believe in secularism, religious harmony and peaceful co-existence as opposed to communalism and intolerance. We wanted to develop an alternative voice of the Muslim community that was rooted in pluralism and mutual respect between communities. And we were clear that it should be a feminine voice as the regressive male voices had failed to achieve anything for Indian Muslims in sixty years after 1947.

Nobody asks where these scholars are when a triple talaq takes place in their respective cities or mohallas! Nobody talks about the scholars' moral obligation to act when practices like halala are found rampant in our society! Another common experience is being told by a male member of a largely Muslim audience: your views are ok but why are you not dressed in Islamic way? Pray what is the Islamic way, we ask?

We embarked on a journey towards our mission focusing on the citizenship rights of our excluded community. A campaign on Sachar Committee's findings and implementation of the recommendations was taken up in the initial years nationally and in various states. As soon as we found some bearings and women started becoming our members in large members we were faced with the reality of legal discrimination against Muslim women.

Across all states women began coming to us saying: I was divorced orally; I was thrown out after triple

talaq

, where do I go with my children; I received a post card from my husband divorcing me; I was away at my parents' home for two months and learnt that my husband has married another woman; my husband divorced me and now wants me back; the

qazi

is asking me to undergo

halala

(meaning, marry and consummate marriage with another man, divorce him, only then remarry your former husband) etc etc.

The sad reality of male hegemony that rules the roost in our community ostensibly in the name of Islam dawned on us! We could not have asked the women to just go away! We realised that the long-term solution lay in the codification of the Muslim personal law based on the Quranic tenets. And this brought us into direct confrontation with the established patriarchal forces who had always spoken in the name of religion. We are not attempting here to give a summary of our work; anyone interested reader can visit our website. (

www.bmmaindia.com

).

Every public meeting, every seminar, every program of ours takes us on a familiar pattern of responses from Muslim males. We have women participating in large numbers, giving their testimonies, their inputs on a range of issues such as Muslim personal law, government schemes, communal harmony, different happenings in society etc. Above all, they give us their trust.

But invariably at the end of the program a Muslim male stands up and begins teaching us about Islam as he perceives it. He takes it upon himself, in spite of his apparent ignorance of the issue, to teach us about Islamic tenets. He thinks it is his prerogative since he represents the male species in a room full of women! Often such wise men beat a retreat when ordinary women start retorting with evidence and confidence.

We see another interesting response pattern at different public hearings across the country of women who have been orally divorced. After hearing heart-rending testimonies of their suffering, when there is an open discussion towards the end a male would stand up. He would say in a satiric, authoritative or sometimes angry tone that all this talk about triple

talaq

is uncalled for since triple

talaq

is un-Islamic!

Then, some of us would ask: why then does it take place in our society? Why do we not have a law against it? To this he would have no answers. Our women leaders regularly get invited to speak at various fora. It is a common occurrence, especially if the gathering has large numbers of Muslim male participants, to be told that your views are ok but we need to consult scholars. Obviously, in their opinion a scholar is someone with grey hair and maybe a beard!

Nobody asks where these scholars are when a triple

talaq

takes place in their respective cities or mohallas! Nobody talks about the scholars' moral obligation to act when practices like

halala

are found rampant in our society! Another common experience is being told by a male member of a largely Muslim audience: your views are ok but why are you not dressed in Islamic way? Pray what is the Islamic way, we ask, only to receive stock replies. Again we see male hegemony at play trying to hide behind Islamic dress this time!

The problem seems to be that these men are not used to the presence of empowered women in their midst, leave alone their opinions. And they take refuge behind an imagined version of Islam for they have no real arguments.

Sometimes some well-educated persons who are sympathetic to our work end up suggesting: your draft law on Muslim Personal Law is very good; why don't you send it to some

ulema

for their approval? This is gross ignorance to say the least and in the ultimate analysis only strengthens the stranglehold of patriarchy.

In recent days when the Supreme Court took

suo motu

cognisance of our demands for reform in Muslim Personal Law, a well-known Muslim lawyer pleaded with the court to allow the male clerics to be party to the petition. We wonder why a Muslim lawyer of such eminence would think it fit to rope in the clerics for this. After all, is he not aware that the conservative clerics are the impediment to any solution? In fact they are not just part of the problem; they are the problem!

This section has stonewalled any talk of reform in Muslim Personal Law since 1947. In 1986 they raised a hue and cry over a pittance of Rs 125 being provided to 65-year-old Shah Bano as maintenance post divorce on the ground that this would put Islam and Muslims in danger! And yet if large sections of educated Muslims think that the male orthodoxy is the sole custodian of Islam there is something wrong here. This is rank patriarchal hegemony being passed off as Islam.    
"Congratulations Mother, You are now a Mother-in-law for the 17th Time!"
 

Image: DNA



Many beauty parlours in Hyderabad old city are merely a front to arrange temporary marriages of pretty young Muslim women from poor backgrounds with aged sheikhs from Gulf countries. Occasionally, more than one girl is simultaneously married off by a pliant moulvi to the same sheikh.

Muslim women are always in the news as the subject of discussion; they are never treated as active participants in any of the minority issues or the issue of communal conflicts. The fact of the matter is Muslim women are very active at the ground level who articulate the issues at different level.

In the old city of Hyderabad where

Shaheen

works we find a range of issues within the family and outside. Like many other old cities, Hyderabad old city is thickly populated with Muslims. Despite the dominance of the Muslim population, the communal history of Hyderabad had enough events to hamper the social development of the community at multiple levels.

The post-independence history of Hyderabad is marred by riots and massacres between groups of Hindus and Muslims. The 'reclamation' of Hyderabad under 'Operation Polo' was followed by the political retreat of the Muslim community and development of an innate suspicion and insecurity within the community. The majority group was equally suspicious of the Muslim population and the mutual mistrust worked out into a massacred history.

Muslims in general and Muslim women in particular are poorly represented in the enforcement agencies. This combined with a lack of understanding and sensitivity to the plight of the women, makes the situation of Muslim women seeking police support/protection precarious. Women are the victims or easy targets and their position of social inferiority is an issue that needs to be examined.

Muslim women are doubly prone to exploitation and abuse; both for belonging to a minority group and also for being women. As women they are exploitable by men across the board. As Muslim women, they're targeted with a number of stereotypes commonly associated with both "Muslimness" as well as women.

Indian Muslim women are oppressed as they face violence within the family structure, dominant religion, and internal patriarchy. While discrimination against women is widespread in India and there is a great degree of commonality in the challenges faced by women across socio-religious categories, Muslim women appear to have their problems sanctified by a narrow interpretation of their religion.  

The patriarchal structure of Muslim society is very much acceptable even to the women who don't live within family structure. "I need someone to take care of me and my children," says Naseem who is now living with her fifth husband and who is ready to sell her daughter to an aged Arab.

The patriarchal setup of the family vests absolute power and influence to the men. "Women are

potentially

equal with men, but that equality is not

achieved"

, said Fatima Mernissi, Moroccan feminist writer who is no more. Women still remain subservient and servile – their lives controlled by men. Family – the closest unit of association and the primary unit of social capital – is often the most oppressive place for the Muslim women in India.  

Women are controlled at every step. If they need to go to school or hospital, they need permission from the male members or they are escorted. The mobile that a young girl carries is always on auto-recording mode so that the family can later monitor and check her movements as well as her friends' circle.  

Issues pertaining to security are both perceptual and contextual. With little control over their lives Muslim women largely remain confined to their homes and immediate neighborhood for real or perceived reasons of safety, and feel insecure about their lives, assets and well being.  

They strongly believe that

"

Men are the protectors and maintainers of women, because God has given the one more (strength) than the other, and because they support them from their means. Therefore, the righteous women are devoutly obedient, and guard in (the husband's) absence what God would have them guard." (Quran, 4:34, translation A. Yusuf Ali).  

Thus the patriarchal structure of Muslim society is very much acceptable even to the women who don't live within family structure. "I need someone to take care of me and my children," says Naseem who is now living with her fifth husband and who is ready to sell her daughter to an aged Arab.  

The extreme poverty combined with patriarchy has led Muslim girls into the trap of temporary or contract marriages where the

nikahnama

(marriage deed) and the

talaqnama

(divorce deed) are signed simultaneously and the girls are married to any foreign national for anywhere between Rs. 15,000 to Rs. 1.5 lakh. A girl from a poor family easily becomes a prey in the hands of the middlemen who act as brokers and give a lot of hope to the family that by marrying the girl to a rich foreigner they can become rich over night.  

Once the parents are taken into confidence, they present her in front of the Arab Sheikh and she is priced according to her looks and sexual appeal of her body. Once the marriage is settled the middlemen take their 80 per cent share in the

mehr

paid to the girl; only 20 per cent is paid to the girl's family.  

On one of their routine home visits in the old city area staff members from

Shaheen

found an important lead that exposes a ring of persons involved in the flesh trade in Hyderabad. Beauty parlours in the old city, the staff discovered, are more than just beauty parlours. The public face of the beauty parlour announces beautician courses for young women interested in beginning their careers in the beauty business.  

Covertly, some of these beauty parlours run a full-fledged business of contract marriage where women are married off to Arab sheikhs in exchange for a handsome amount which the girl's family earns. A middle aged woman, who runs both sides of the business, is popular among the women in that part of Hyderabad as someone who launches their 'careers'. It is said that there are many other such "beauty parlours" in the city.  

Shaheen

staff members undertook a sting operation to find out how beauty parlours functioned. Two of them approached the above-mentioned woman. They asked know how to apply for the beautician course, saying that they were making these enquiries for a friend who was interested.  

On hearing that their "friend" was young and pretty, the middle aged woman enquired about the economic status of the family, stating that she might have an alternate job to their 'friend' that would fetch her more money. She said their "friend" could make a decent amount by marrying a man who lived abroad.  

In the course of the conversation, Shaheen staff learned that her husband whets the girls and picks those who are beautiful and just about 18-years-old. These girls are then sent to Mumbai to one of the many Sheikhs who reside in some 5-star hotel. In Mumbai they are married to the Sheikh with whom they stay for some five days after which the Sheikh takes the girl to his home country: Qatar, Abu Dhabi or Jeddah.  

"Maan, aapko satravan damad Mubarak!" (Congratulations Mother, you are now a mother-in-law for the 17th time!).

That was Rehana, 26, writing to her mother from Doha, Qatar in 2002. Rehana is the eldest in the family with nine other sisters and four brothers. Rehana was married for the first time at the age of 12 to an Arab Sheikh and since then her serial marriages were the main source of income for the family. Her mother had forbidden her from returning to India before all her sisters were married off and her brothers "settled" in life.  

Recently, in 2015, a 22-year-old girl committed suicide after her seventeenth marriage to an old Arab.  

Many families in Barkas, Salala, Shaheen Nagar and other localities of the Old City Hyderabad survive on such flesh trade. Misusing the sanctioned provision which allows a Muslim man to have four wives at a time, many old Arabs are not just marrying minors in Hyderabad, but marrying more than one minor in a single sitting.  

The Arabs prefer teenage, virgin brides. Women's bodies are used for easy economic prosperity. Reshma, a 16-year-old was harassed every day by her mother: "Look at others in the neighborhood, how fast they are becoming well off. We are not able to have two meals a day." Reshma is one of many such adolescent girls whose parents aspire to live a better life. These families want their daughters to look healthy and beautiful with nice clothes.

As Said Shah put it in one of his articles: "There is a constant promise of glitz from the media: you are worth living only if you have a mobile phone, nice clothes, a new car — the list is endless." This triggers an increase in the crime rate as many take to violence to fulfill their desires.  

"No one shall be held in slavery or servitude," states the Universal Declaration of Human Rights. But the women in the Old City are so vulnerable that they can go to any extent. Women bear a disproportionate burden in the families, and are most commonly trafficked for the sex trade. The girls are always treated as subordinates and given little freedom to make choices.  

The Muslim woman's identity has become a major crisis in today's globalised world. It needs to be recognized in the first place. The lack of this recognition is the root of the problem. This is what makes her an invisible entity that is vulnerable to violence of every imaginable sort.  

The government should play an active role in giving the Muslim woman an identity through recognition. This can happen only when Muslims as a minority are recognised and given visibility in such a diverse country like India. Owing to the active discrimination that Muslims suffer as a group they need the support of the state more than others.
What a Wonderful Women's day! At AMU


Aligarh Muslim University



The co-founder of the Bharatiya Muslim Mahila Andolan, Zakia Soman, was overwhelmed by the response of students and teachers, women and men, to her call for radical change in the mind-set of Indian Muslims
 

When I received an invite from the Aligah Muslim University Teachers Association for a keynote address on 8

th

March International Women's Day I was truly overwhelmed. It invoked so many emotions in me; I was both excited and apprehensive at the same time. The significance of a historic academic institution such as AMU is tremendous. But the apprehension in my mind was about how a talk on gender justice in Islam would be received by the community there. I was tentative as to what must be the perception about Bharatiya Muslim Mahila Andolan and the work we have been doing. On reaching Aligarh, being face-to-face with gutsy women faculty members was reassuring.

I am happy to say that the meeting turned out to be one of the most fulfilling and exhilarating interactions I have had. I addressed two meetings; the morning one at the Women's' College auditorium at the historic Abdullah Hall and another one at the Teachers' Club. Following is a brief account of the two interactions.

The first meeting was scheduled for 10.30 a.m. The hall became jam-packed as we started with a welcome by the vice-principal professor Iffat Ara followed by introductory remarks by professor Shadab Bano from the history department. My salute to Shadab, the moving force behind the programme.

I began by saying how Indian Muslims who are the country's largest minority live in poverty, socio-economic backwardness and religious conservatism. I shared some key findings of the Sachar Committee about low educational status and lack of jobs. I emphasised the need to make elected governments accountable towards its Constitutional obligation towards enabling the inclusion of minorities in the socio-economic processes.

I also elaborated as to how this exclusion gets exacerbated by the threat from right-wing Hindutva forces who dream of a

Hindu Rashtra

as opposed to our Constitution whereby we are a secular democratic republic where all citizens are equal. But we at the BMMA hold broadly two categories responsible for the all-round exclusion of Muslims. While we seek accountability from the state we must also seek accountability from the so-called community leadership for this failure. And this brings us to the question of the double exclusion of women; as citizens and as women followers of Islam.

The conduct of a Muslim should correspond to the values of kindness, compassion, justice and wisdom which are the core values of Islam. Any conduct contrary to this is not Islamic. Please, let not anyone tell you anything other than this: any behavior, any act, any practice, any idea that does not measure up to your personal sense of justice, kindness and compassion  should be resisted as un-Islamic.

I am no scholar but in my simple understanding the message of social justice and human rights is the core message of Islam which I believe was revolutionary 1400 years ago. Again in my understanding as an ordinary person, this message is taken forward through the values of kindness, compassion, justice and wisdom which are the core values of the religion of Islam.

The conduct of a Muslim should correspond to these values and any conduct contrary to this is not Islamic. Please, let not anyone tell you anything other than this: any behavior, any act, any practice, any idea that does not measure up to your personal sense of justice, kindness and compassion should be resisted and as un-Islamic.

You are all students and some of us here are faculty members. We are all taken up by our pursuits and may or may not have the time and the means to go very deep into all religious issues. But we must read ourselves, we can read good

tarjumas

(translations) and we must equally read good

tafsirs

(commentaries) as there is lot of diversity of opinion in the way the Quran has been interpreted.

And we as empowered Muslims have the choice to choose the commentaries that we want to follow. And there is no obligation to follow the exegesis – of which there are very many – written by patriarchal and conservative scholars who have imposed their own orthodox notions over the Quranic teachings. Remember, it must conform to your sense of justice, kindness and compassion and Allah wants you to exercise your wisdom while reading any translation or interpretation.

A brief look at the characterization of women in the Quran as well as a reading of women characters in the life of the Prophet will tell you that men and women are equal in the eyes of Allah. Allah is just and fair and let no man or woman tell you anything otherwise.

Let me recall here aspects from the life of Bibi Khadija, the first wife of Prophet Mohammed. If we look at her in modern terms, I must say she was equivalent to what we call the chairperson of a multi-national company. She employed large number of staff and her business empire covered far off lands up to Syria in the north and Yemen in the South.

She must have been an able governance expert to be presiding over such as an empire. She must be extremely courageous and resolute in her personal life to get married to a much younger person after being widowed. And yet, why is the fact not being highlighted that Bibi Khadija, a woman was the first human being to embrace Muslim after the Prophet. Why is this fact not dominating the narratives about our religion? Is it because the patriarchal minds do not think this aspect important?

Let us also briefly look at the persona of Hazrat Aisha. Again, if we think in today's terms she combines the qualities of a compassionate social leader, a military strategist, an astute diplomat and a fearless human being. Today the AAP government is being credited for being pro-people because they carried out a referendum to know the minds of citizens of Delhi. Hazrat Aisha held an elaborate referendum, held consultations and negotiations involving all key players spread across a vast geography when there was a threat from the enemy army. She saw to it that views and opinions of every section of society were sought and nobody was excluded. Then how are we women being excluded from society today? Is this exclusion Islamic? Certainly not. We all need to stand up and demand our rightful place as equal human beings and equal Muslims as Allah wants us to.  

Throughout my talk the girls clapped vigorously whenever they agreed with something and wanted others to know it. There were many comments and questions by girls that followed the talk. They asked key questions such as, "Why can't we have women read and interpret the Quran?" They were agitated about triple talaq. If it is not sanctioned by the Quran why was it permitted in our society? Some girls suggested banning of the barbaric practice of halala.

The question then arises as to how come our religion gave us equal rights 1400 years ago and yet we have not become equal? Subsequent to the departure of the Prophet what kind of vested interests took over and began a systematic distortion of the message needs to be understood. How did inhuman treatment of women become the norm is a question we must ask.

The incidence of un-Quranic practices such as triple

talaq

and

halala

continue in our society uncontrolled and unchecked. This is a mockery of all values and principles that we cherish. These violations can stop only if we stand up and empower ourselves as Muslim women. We need to read the Quran and understand the message of Allah directly for ourselves. We need to demand a comprehensive reform in Muslim personal law to curb ill practices of triple

talaq

and polygamy.

There was a huge applause when I concluded. Throughout my talk the girls clapped vigorously whenever they agreed with something and wanted others to know it. There were many comments and questions by girls that followed the talk. They asked key questions such as, "Why can't we have women read and interpret the Quran?" They were agitated about triple

talaq.

If it is not sanctioned by the Quran why was it permitted in our society? Some girls suggested banning of the barbaric practice of

halala

.

A young faculty member was agitated over why a woman owning a home or a piece of land is a rare occurrence in our society despite Quranic injunctions about women's share in property. One student opined that more and more of us should train and equip ourselves to fight injustice in society. They wanted to know more about Islamic feminism and how they can join the movement.

The second meeting at the Teachers' Club was attended by men and women faculty members, research scholars, Aligarh citizens. The media was also present. The meeting was chaired by the president of AMUTA, professor Mujahid Baig who called for equal rights for women in his opening remarks.

I began by saying that since everybody present was well informed I will speak broadly about what ails the Indian Muslims today. I went on to list the issues faced by the community and how the government as well as the leadership had not done much to resolve anything. I asked a direct question to the community leadership about whether they take responsibility for this continuous marginalisation since they are the ones who have been claiming to represent all the 15 crore of us.

I compared the effective handling of the post-Kandhamal communal violence scenario by the leaders of the Christian community as against our own mishandling in Gujarat, Muzaffarnagar and so many other places. I asked whether our leaders truly believed in justice and equality or was it just something to be conveniently invoked while talking to the government as Muslims.

I then went on to the subject of wilful exclusion of women from all spheres of life in our community. I asked what Muslim leaders have done for women's equality in society. And since they have not done anything, is it not high time we allowed newer people – women and men – to take up the leadership. And I called for a rejection of these so-called leaders.

I dwelt at some length on the Shah Bano case and asked: How can our religion be in danger if a 65-year-old divorced woman is given maintenance which is her Quranic right? I went on to say that nothing has changed since 1986 and talked about how in open violation of the Quranic injunctions ills such as triple

talaq

, polygamy and

halala

are still taking place in our society.

I emphasised the need for codification of the Muslim personal law based on the Quranic framework just like so many Muslim countries have already done. I asked: Why do we have to always follow the lowest common denominator of existing Muslim societies? I called for rejecting the Wahhabi brand of religion and instead portrayed a gender-just and humanist face of Islam.

Rather than Saudi Arabia we should follow progressive models such as Tunisia, Indonesia, Morocco etc., I said. I also said that leaving it to so-called scholars would mean continued injustice as the scholars have not spoken out against the violations of Quranic injunctions pertaining to women's rights in marriage, family and society.

No scholar can claim that only his fraternity is tasked with understanding and interpreting Islam because our religion has no place for middlemen. Plus that would be

Brahmanic

and unacceptable. I emphasised the need for voices from academic communities to support the reform movement and overall movement for gender justice in today's lived Islam. I said I was sorry if my words hurt someone's feelings but this is the truth as prevalent in our Muslim society today.

Yet again, to my very pleasant surprise there was an overwhelming support to what I said judging by the comments and questions that followed. One young academic called for more numbers of women scholars to address the issues of gender justice. Another called for a kind of listing down of needs of women in our society and a plan to address those.  

One scholar called for special attention to the plight of women during and post communal riots. One participant said that it was high time the hegemony of patriarchal bodies such as personal law board is ended. There was reiteration of the need to read and interpret the Quran in a gender-just framework.

There was a discussion on how women

qazis

and women scholars could be the way forward.  

The meeting ended with Dr Ashraf Malik, joint secretary, AMUTA proposing a vote of thanks. While doing this he emphasised the need for extension of equal rights to women in marriage and family.  

All in all, for me it was a truly fulfilling Women's Day at Aligarh.  
Entering a forbidden terrain: Women Qazis, 'Auraton ki Shariah Adalat', what next?


Why the Bharatiya Muslim Mahila Andolan is throwing one challenge after another at the ulema's male-oriented version of 'Islam'
Bharatiya Muslim Mahila Andolan (BMMA) recently announced the formation of Darul Uloom Niswaan [DUN], a centre for Islamic learning and theology for women. As part of this initiative, DUN has begun the training of women
qazis
.  
The initiative began in Jaipur with a group of 30 Muslim women who embarked on this journey. This training is the first in the series of a year-long process which will include learnings on theology, history of Islam, Constitution of India, principles and values of Islam, schools of jurisprudence etc. Further training modules through the year will focus on many other important topics like gender equality in Islam, family laws in different Muslim countries etc.  
The need to educate Muslim women to become qazis came from the experience of more than two decades. The most common experience and observation was that the Islamic justice system was biased towards men. All qazis are men and tend to take sides with men and it is the women who suffer the most in case of family disputes or marital discords.  
The need was also fueled by the fact that a
qazi
plays an important role in society. They not only solemnise marriages but also validate divorce. BMMA has observed in its last ten years of work across different states that there is widespread practice of
triple talaq
and 
halala 
in spite of there being no Quranic sanction for either.  
Experience suggests that majority of
qazis
validate unilateral triple divorce. Some
qazis
play a dubious role in furthering barbaric practices such as 
halala. 
BMMA's two research reports bear testimony to how Muslim women suffer owing to these un-Islamic practices. We feel that more and more women
qazis
who are trained about Islamic teachings and gender justice principles is the need of the hour. Besides, there is no bar on women
qazis
as per the Quran. It was felt that women
qazis
can provide a solution to these ills which afflict our society.  
A lot of legal problems faced by Muslim women today can be prevented if the
qazi
plays his/her role with responsibility. Women
qazis
trained by DUN will ensure that underage marriages do not take place, a man is not able to take a second wife in the subsistence of the first, the residence proof of the man and his source of income is ascertained before he enters into a marriage contract.  
Women
qazis
will ensure that the
mehr
amount is received by the bride at the time of
nikaah
and that both the parties are entering into the marriage alliance out of their free will and not by force or fraud. Even a male
qazi
can take these preventive measures but which are not being taken resulting in a lot of hardship for the women.  
Male
qazis
approve of oral divorce and in fact often encourage Muslim men to unilaterally divorce their wives. They also approve of 
muta
 marriages where young girls are duped into entering temporary alliances. This malaise which has rendered so many Muslim women homeless and destitute will be curbed if women who are trained in Islamic values of gender equality and gender justice become
qazis
.   
The idea of DUN was born following such experiences.
The Quranic injunctions and the Indian democratic framework together provide an enabling environment to right the historic wrongs done to women and thereby to the whole community by the patriarchal forces who have appointed themselves sole arbiters of religious knowledge and practice
While the larger problems of legal discrimination and neglect by the state and Muslim community about the legal problems of Muslim women will take a longer time to resolve, the immediate solution is to train women to take the reins in their hands. BMMA is advocating for the codification of the Muslim Personal Law, but in order to have an immediate remedy to the issues, the idea of a woman
qazi
is more implementable.
It has its own share of challenges and may be opposed by the patriarchal forces who have appointed themselves custodians of Islam just as they oppose the idea of codification of personal law. But the training of women
qazis
is an easily achievable goal since training of individuals who are willing to practice as
qazis
is possible.
It is important to have a fair representation of women in religious and legal matters pertaining to family life, marriage, custody of children, property distribution, divorce etc. Looking at the current scenario where men not only have an upper hand in these matters, they have been party to violations of Quranic injunctions pertaining to marriage and divorce by upholding
triple talaq
and
halala
. It is time to evolve remedies for these wrongs.
BMMA in 2013 also launched the first of its kind
'Aurton ki Shariah Adalat'
(Womens' shariah court) in Mumbai and DIndigul (Tamil Nadu) with the aim of providing legal aid and guidance to women who get no support from the
shariah
courts run by Muslim men. Since then, every year close to 500 Muslim women have benefitted from these women-led courts. This indicates a dire need for Muslim women to become justice providers.  
Again unprecedented in the history of Muslims in India is the formulation of a draft 'Muslim Family Law' finalized by BMMA based on the Quranic values of gender justice and the Constitutional values of equality. Lack of codified law for Muslims in India is one of the major reasons for the legal oppression of Muslim women who are orally and unilaterally divorced by their husbands on their own whim and who face consequences of heinous practices like
muta
, underage marriages and
halala
.  
The Quranic injunctions and the Indian democratic framework together provide an enabling environment to right the historic wrongs done to women and thereby to the whole community by the patriarchal forces who have appointed themselves sole arbiters of religious knowledge and practice. Equipped with a draft of a gender just law, strengthened with a structure like '
Aurton ki Shariah Adalat
' and facilitating the emergence of women
qazis
, BMMA has attempted to bring about a structural change in the way the community functions as far as legal issues are concerned.
These efforts are part of the larger wave of Islamic feminism emerging in Islamic/Muslim societies where women are leading in the creation of religious knowledge by reclaiming religious spaces so far controlled and manipulated by men, specifically the clergy. BMMA leaders continuously draw inspiration and support from the writings of Islamic scholars across the world who are interpreting the holy text for upholding gender justice and human rights of all.  
DUN is part of the larger feminist movement in the Islamic world initiated by women activists and scholars who have taken upon themselves the task of presenting to the world a humane, just and peaceful face of Islam which today has been usurped by the conservative and dogmatic religious bodies who do not believe in gender equality and human rights.  
Muslim women no longer want to be confined as receivers of religious knowledge but also its creators. The need to re-read, re-translate, re-explain and re-interpret the Quran has resulted in a completely different version of Islamic jurisprudence which is not only pro-women but also pro- human rights, liberty, equality and justice for all.  
It reaffirms our faith that a better and a more humane Muslim world is about to emerge and Muslim women have been, and will continue to lead this change.
Zakia Soman and Noorjehan Safia Niaz are co-founders, BMMA and co-trustees, DUN.
Islam guarantees rights but where are the women theologians?
Rights and freedom of women have always been a burning issue. The problem of Muslim women in this connection has become especially controversial. Muslims constitute more than 14 percent of India's total population, fifty per cent of this vast population are Muslim women. The unhappy fact in India is that women of the Muslim community have been almost as much suppressed or oppressed as women in general within Indian society. It is only the form and types of of exploitation that have varied between one religious community to another.
Within Islam, discussions on women's status have been discussed in detail. The Quran itself has laid down rules regarding matrimonial relations, the social position of women, and their legal and economic rights. It has prescribed certain laws regarding maintenance, dower, and inheritance and sharing of property by women in their different capacities as a daughter, sister, mother and wife.
In practice, however, Indian Muslim women are less assertive in enjoying these rights granted to them. The reason lies in the lack of awareness of these rights granted within religion itself; and this leads further to a sense of helplessness. This state of affairs prevailing among large sections of the Indian Muslim women is not only keeping them in a state that amounts to a denial of their basic rights but is also hampering their full and complete contribution to the social, political and economic life of their community, and in their participation in the development of Indian society as a whole.
Marriage and Mehr
Islam has not laid down a definite age of marriage for girls or boys. The Quran is silent about this. In pre Islamic days the custom among the Arabs allowed the father to marry off his daughter to whomever he liked and at whatever age the girl was. Islam introduced certain changes and laid down a general rule, namely, that the girl should not be married off by her father against her own will. The implicit pre-requisite, the agreement of the girl being a necessary condition to the nuptial contract, could hence be used (in interpretation) as the basis for interpreting the age of the girl at which she could be considered fit for entering into matrimonial relations.
There is an instance of the Prophet's view on this subject.  A young girl come before the Prophet perplexed and anxious; she exclaimed,
"No Messenger of Allah from the hand of this father!"
"But what has your father done to you," the Prophet asked.
"He has a nephew she replied," and he has given me in marriage to him before consulting me in the matter."
"Now that he has done it," said the Prophet, "you should not oppose it. Agree to it, and be your cousin's wife."
"O messenger of Allah I do not like my cousin. How can I be the wife of a man whom I do not like.."
"If you do not like him that is an end to the matter. You have full authority. Go and make the choice of a man whom you would like to marry."
[1]
This makes it quite clear that the opinion of the girl to be married is regarded as decisive to the marriage. According to Muslim Law, marriage is purely an agreement between two persons. At the time of the 'nikah' (marriage) the Qadi
[2]
determines the person who is to act as 'wali'
[3]
on behalf of the bride. He requests the 'wali' to go to the bride along with two witnesses and ask whether she is ready and willing to marry 'such and such a man' with a definite amount as 'mehr' (dower). If she says 'yes' she is deemed to have agreed to the alliance.
The 'wali' returns with the witnesses to the Qadi and informs him that the bride has agreed. The Qadi recites some verses from Q'uran and gets the signature of the bride, bridegroom and 'wali' on the 'nikahnama' (the marriage register). He too signs in the 'nikahnama' in token of his having performed the marriage.
Although there is no need to change the form of marriage, in Jordan there is a provision that a woman, at the time of marriage can stipulate that she will have the right to divorce given specified circumstances or to live in a specified place.
Within the Muslim community the religious text allow the man to have four wives, but on the condition that all four be equally treated, financially and emotionally. The Quran has permitted it under exceptional conditions but these conditions are violated in practice. Several Muslim countries like Turkey, Indonesia, Iran, Iraq, Pakistan, Egypt, Syria etc. have changed their law. In these countries a plurality of wives is positively prohibited, marriage with more than one wife is not permitted except with the permission of the Qadi. In Pakistan no man can now marry a second time if his first wife was alive, unless she documented her consent, something which the Shariat did not provided for.
Marriage and Mehr are importance factors in the life of a Muslim woman. The Mehr (dower) according to Islamic scriptures requires that a man must pay a certain amount of money to the women, he is going to marry. The exact amount of money is determined keeping in view the status of the man. According to Islam if 'Mehr' has not been paid by the husband during his lifetime, it has to be paid out of his bequests after his death. Islamic law also lays down that if the husband divorcees his wife he must pay her the Mehr amount and give her a proper maintenance allowance as long as she does not remarry or does not find an alternative support. In the Quran
sura
( Chapter) II,
ayat
(verse) 241 runs as follows:
"Wali Motallaqatay Mata Un Bill Maaroofay Haqqan Alal Muttaqeena"[4]
"For divorced women maintenance should be provided on a reasonable scale. This is a duty on the righteous husband."
"Kazaleka Yubaiyyanullaho Lahum Ayatehee Law Allakum Taqeloon"[5]
"It is expected that you will use your common sense".
This arrangement seems reasonable if followed in practice according to the spirit of the precept.
Mehr in the Islamic System
There are a number of verses in the Quran ordaining that the woman's Mehr belongs to her and not to anyone else, whether father or husband. The Quran says: "..and give unto the women, (whom ye marry) free gift of their marriage portions : But if they of their own accord remit unto you a part there of, then ye are welcome to absorb in (in your wealth)."
[6]
 The Quran encourages man to give as much as possible. It says: "And if ye wish to exchange one wife for another and ye have given unto one of them a sum of money (however great), take nothing from it. Would ye take it by the way of calumny and open wrong?"
[7]
 When the second caliph Hazarat Umar wanted to impose a ceiling on Mehr a woman stood up and recited this verse and said, "when Allah wants men to give a heap of gold (by way of Mehr), who are you to put a ceiling on it?"
Thus according to the scriptures a woman can ask much as a heap of gold by way of Mehr. The Quran also warns men not to take anything away from their wives after giving something to them. The Quran says: "And it is not lawful for you to take any part of what you have given them."
[8]
It is usually asserted that the Mehr money is a good security for the woman in case of any difficulties in her marital life. For example, if and when she is divorced, the Mehr money has to be given to her (but in case the divorce has taken place due to her own fault or volition, she will not get any money). More so, the woman is entitled to her Mehr money) (if not paid) after her husband's death, the sons have to pay her the Mehr money.
In case the woman dies, then her father and brothers can demand the Mehr money from her husband. This account gives a reasonably secure picture of a woman's financial position. In reality, however, one finds that very few women can avail of this money.
Payment of Mehr
The Mehr (dower) assist according to the scriptures is that a man must pay a certain amount of money to the woman he is going to marry. The exact amount of money is determined keeping in view the status of the man, and the payment is to be paid either at the time of the marriage itself of at some later date that has been agreed between the practices concerned. According to scriptures, Mehr (dower) may be prompt dower (Muajjal Mehr) or deferred dower (Muwajjal Mehr). Prompt dower is payable immediately after marriage. A wife can refuse to enter into conjugal domicile with her husband until the payment of the prompt dower. Deferred dower is payable on dissolution of the marriage by either death or divorce. In India it has been the general practice, not to pay Mehr money or pay only a part of it. In the vast majority of cases Mehr is a mere paper transaction. Its fixation is more of a ritual than a realistic assessment of women's general requirement in the event of "talaq". Moreover, if the husband is unable to pay the Mehr, he requests his wife to forgo it. The request is a form of emotional blackmail to which the wife invariably succumbs. Thus, the concept of Mehr, which was created to guarantee the economic security of a woman, is not presently serving any useful purpose.
Islamic law also lays down that if the husband divorces his wife he must pay her the 'Mehr' amount and give her a proper maintenance allowance as long as she does not remarry or does not find an alternative support. This arrangement seems reasonable if followed in practice according to the spirit of the precept. What Islam has laid down for payment by the husband in the form of 'Mehr' is to be paid right at the marriage time or later is certainly a guarantee for the protection and maintenance of the woman at the time of divorce or against ill-treatment meted out to her during the period of the marriage, e.g. Islamic traditions have laid down that the husband has no right to compel his wife to suckle the babies, to do domestic work like cooking and washing etc, she can claim a salary from her husband in return for such tasks, or part ways with her husband in return for his demanding that she perform such tasks. She also has the right to part ways with the husband and earn whatever she can, out of a sense of fulfillment, in various occupations.
Divorce and Maintenance
Islam is perhaps the first religion in the world, which has expressly recognised the termination of marriage through divorce. Islam recognizes the right of every husband to divorce his wife with or without reason. But if the wife wishes to leave the husband, she has to persuade the husband to divorce her. This form of divorce is called 'khula'. In the Quran, there is no mention about wives divorcing their husband. It only speaks of husbands divorcing their wives and lays down rules regarding how to divorce, what treatment to ensure after the divorce, such as maintenance to the divorcee and for the upbringing and custody of the children if any, etc.
To deal with the Quranic position first, a number of Quranic verses mention the rules regarding divorce and its implications in various suras (chapters) of the book.
Talaq was a constant threat to the wife, which could at any time, throw her into a state of social insecurity. In early Arabia, the Arabs used to pronounce talaq and revoke it. To end this practice of the Arabs, Prorhet Mohammed declared that," of all the permitted things the most detestable is divorce in the eyes of God."
He affected many reforms in the institution of talaq. In the Quran, the following procedure was prescribed for divorce, "When you divorce women, divorce them for their prescribed time and calculate the number of days prescribed and be careful of (your duty to), God, you Lord. Do not drive them out of their houses, nor should they themselves go forth, unless they commit on open indecency."
[9]
In another verse, the Quran says, "For divorced women a provision in kindness : a Duty for those who ward off (evil)."
[10]
The Quran ordains, "…….if ye fear a breach between them two in (the husband and the wife) appoint an arbiter from his folk and an arbiter from her folk. If they desire amendment, Allah will make them of one mind"
[11]
.
The pronouncement of talaq may be revocable or irrevocable. The revocable forms of divorce are considered as the "approved" ones and the irrevocable divorce are considered to be the 'not approved' category; Prophet Mohammed favored the revocable mode of divorce over the irrevocable forms.
The forms of talaq are classified as follows:-
Talaqus – sunna i.e. revocable or approved (three sitting).
Talaq-i-bida i.e. irrevocable or not approved (one sitting).
The subject of divorce has proved a fruitful source of misconception and controversy; but there can be no question that the Quranic verses concerning the treatment of women in divorce are from a position of 'better humanity and regard for justice." According to the principles of Islam, whether divorced or widowed, a woman is at liberty to marry again. The only restraint is that they have to wait for a period of three menstrual periods, before re-marrying. The Prophet promoted specific legislation in woman's favour addressing various domestic situations. The law gave considerable rights to free women. It was obligatory for the husband to pay to the bride, before marriage,  what was called 'Mehr'.
We may say then that though Islam has not given men and women absolute and equal rights, it treats women with respect and honor. Unfortunately, in actual practice, the tendency seems to be to overlook or misinterpret the principles (and orders) in the Quran and consequently to accord to her an inferior status. M. Mujeeb observed that actual practice was based on the custom of the family, which was the custom of the community or the professional group to which the family belonged rather that based on religion.
[12]
In the Prophet's own words and his own life were the best commentary upon the divinely inspired Last Testament or the Final Gospel, i.e. the Holy Quran, we shall see what he himself had to say about women and how he treated members of that sex. Prophet Mohammed has said :-
"The thing which is lawful, but disliked by God, is divorce."
"The Great Apostle dislike the idea of beating women : Those men who beat their wives do not behave well. He is not of my who teaches a woman to stray."
"That is the best Muslims whose disposition is best; and the best of you are they who behave best to their wives."
"God, enjoins upon you to treat women well, for they are your mothers, daughters and aunts."
"The rights of women are sacred. See that women are maintained in the rights granted to them."
"A virtuous wife is a man's best treasure."
"Do not prevent your women from coming to the Mosque."
[13]
The Sharia
There are four sources from which is derived the Shariah and it if from these that it draws its authority: the Quran, the Sunna, Ijma, and Qiyas.  Deemed the "uncreated word of Allah," the Quran reflects direct divine revelation and is understood to be the primary source of Islamic law. After the Quran, Islamic jurists next turn to the Sunna, considered to be an indirect divine revelation arising out of the Hadiths, or sayings or acts of Mohammed. Ijma refers to the consensus of the grand Mujtahids of the past, a historic process in which, once consensus was reached, provisions became a permanent part of the immutable body of Islamic law.  Finally, the fourth source for the Shariah is the Qiyas, or reasoning by analogy, which applies accepted principle(s) or assumption(s) to arrive at a legally binding ruling.
According to Dr. Asghar Ali Engineer it is believed by millions of Muslims across the world that Sharia laws are immutable and represent divine will. This is based on serious misunderstanding. Sharia is not and cannot be immutable.
Justice being a very important ingredient for Sharia laws, it is clear that there is enough scope within the Islamic Sharia to bring about changes ensuring gender justice. The Quran supports gender equality and so any such change will be in line with the Quranic framework. This will only help clear the misconceptions and contradictions that have crept in on account of different cultural and customary practices.
In fact, as already pointed out, if Muslims had carried out Quranic injunctions, without interjecting dominant (often patriarchal) cultural practices, the Islamic world would have been a great pioneer in ushering gender equality in the world. Unfortunately, feudalism destroyed, in practice, the revolutionary spirit of Quran.
[14]
In order to emphasise the principles of gender justice it is high time that we produce female theologians with profound knowledge of the Arabic language. In this context we welcome the recent development of Muslim women as theorists/Qazis. This will help to resolve the grievances regarding family law, especially Islamic personal law, in India.  
* Researcher
, Gandhian Institute of Studies, Rajghat, Varanasi-221001
---
Plight of Muslim women: Who cares?
Mullahs, Muslim men are blind to gender indignities
Sometime ago, Vimochana, a Bengaluru-based forum for women's rights organised an '
Aapa ki Adalat
' with six Muslim women who had gruesome accounts to narrate about being tortured by their husbands. They had earlier been to various
shariah
courts in various mosques but were unable to tell their tale as these were shameful accounts of sexual torture which they found difficult to narrate before men.  
Vimochana, headed by Ms. Donna Fernandes, Madhu Bhushan, Shakuni etc gathered some leading Muslim social activists and made a few Muslim men like us sit behind a curtain to listen to their woes. Vimochana encouraged the Muslim community to have their own organisation to listen to, counsel and rehabilitate Muslim women who have been driven out of their homes, are locked in marital disputes, have been victims of domestic violence, or at the hands of alcoholic husbands.  
So we helped Sajida Aapa in Bangalore to set up 'Aasra Home for Women' where there is a facility for keeping such women for three months. We get cases of Muslim women from police stations who ask us to settle these disputes within the community rather than taking to courts, police and jails. Sometime such women call Sajida Aapa and Aasra from other states which we are not able to accommodate.   
Recently Parveen Taj, 42 who was released from Mysore jail after passing a 12-year sentence (she had murdered her husband due to constant torture from that rascal), went knocking at the Jail's door to take her back as society was not accepting her. She was turned away from her brother's house. Her daughter had been married and settled in life and two sons had been taken away by a cousin. Other members of the house had moved to another location in order to get away from the infamy in the small town of Srirangapatna. The kind jailer approached a Hindu community run Nari Niketan to accommodate her as she could not be taken back inside prison.
The world judges us by our social, economic, intellectual standing among communities, not by claims that are mostly bogus, fake, false and farcical. 
We never tire of proclaiming that Islam is a religion of peace, justice and equality. But do we Muslims ever think about the plight of such women? Aasra is in talks with Niketan to see that Parveen Taj is rehabilitated. I wonder if we have such a facility anywhere in the country. I wish the answer is a 'yes' from somewhere.  Our clerics are totally unaware and unconcerned about what happens to women in our society. They feel everything is, will be, hunky dory if they are women accept the subordination of their men. This of course suits men who happily follow the clerics.      
It is easy to state in the Supreme Court that men and women are equal in Islam but difficult to work in a society where women are totally subjugated due to their low education, no economic clout and social pressure not to speak up against their men. Speeches are capable of going global. But practical action is always local and hardly gets any limelight.   
We must drop all these pretences to being supreme among all religions, best among all communities and bearers of the pristine Divine message. The world judges us by our social, economic, intellectual standing among communities, not by claims that are mostly bogus, fake, false and farcical.   
MA Siraj is a Bengaluru based journalist and activist.
If it's unjust, it's un-Islamic
On the face of it, the
ulema's
advice to the
ummah
(community) sounds eminently reasonable: For building a house, you go to an architect; when ill, you go to a doctor; to look good, you go to a beautician. In short, in secular affairs, you turn to experts. So where would you go to gain knowledge about Islam? The religious experts (
ulema
) of course.
Right? Perhaps you should think again.
There is something the
ulema
does not teach the faithful. What do you do when every edifice erected by some architect collapses in no time? What do you do with a doctor who kills more patients than he cures? And what do you do when the
ulema
tell you that the practice of triple
talaaq
"though socially repugnant, is theologically valid"?
Look elsewhere maybe? If you have the time and the inclination, the internationally acknowledged Islamic scholar and champion of gender equality, Aziza al-Hibri, would be a good person to learn your Islam from. If you are not the scholar type, her simple five-word mantra should suffice as moral compass: "If it's unjust, it's un-Islamic".
So here we have it, as simple as that: because it is unjust, a male-centred society can never be Islamic, never mind what men with long beards and flowing robes preach. In his unguarded moment, even the maulvi sahib will concede that there is no priesthood in Islam. "To seek knowledge is the sacred duty of every Muslim and Muslimah (female)," said Prophet Mohammed. He also said: "Seek knowledge, even if you have to go as far as China."
Taken together, two things are evident. First, all knowledge is sacred; Islam recognises not boundary between sacred and secular. Second, the pursuit of knowledge is a sacred duty that must not be sub-contracted or outsourced to the
ulema
; faith is too important a thing to be left to the "experts". Perhaps the
ulema
should explain to the
ummah
why in direct violation of the Prophet's message they compartmentalise knowledge and set themselves up as barriers, not facilitators, between Muslims and their sacred text.
Whether the explanation is forthcoming or not, one thing is certain: the
mullah's
monopoly over "The Message" is increasingly under question in India and across the Muslim world. Those who have chosen to go directly to the source of Islam are astounded to discover the huge gulf between the gender parity message of the Quran and the male supremacy myth that the ulema have been peddling through the centuries.
The mullah's monopoly over "The Message" is increasingly under question in India and across the Muslim world. Those who have chosen to go directly to the source of Islam are astounded to discover the huge gulf between the gender parity message of the Quran and the male supremacy myth that the ulema have been peddling through the centuries.
A good example of this was the two-day consultation on the theme "Codification of Muslim Personal Law" organised jointly by Islamic scholar Asghar Ali Engineer's Institute of Islamic Studies and the Bharatiya Muslim Mahila Andolan (BMMA) in Delhi on February 4 and 5. Present at the consultation were a maulana, two (Muslim) judges (one serving, the other retired), Islamic scholars from Jamia Millia Islamia, two (Muslim) members of the Law Commission of India, a large number of women activists from all over the country and a few journalists.
The most remarkable thing about the consultation was the free and frank atmosphere that marked the discussions and debate. No one threatened another with the apostasy/blasphemy charge. The fact that the majority of the participants were confident, articulate Muslim women activists — a rarity at
ummah
gatherings — and each with a hundred horror tales to recount on the injustices and indignities that continue to be heaped on their sisters in the name of Islam certainly helped.
None may have heard of Ms Al-Hibri. But, ironically enough, they have heard the
maulvi
sahib assert on countless occasions that Islam is a religion of
insaf
(justice) and
masavat
(equality). Now, unfortunately for the
ulema
, having read the Quran on their own, they know how gender equality is but a logical and theological extension of the core Islamic principles of
insaf
and
masavat
. Looks like the
maulvi
sahebs will have much to account for in the coming years.
The first salvo has already been fired. For starters, the gathering of Muslim men and women punctured the hollow claim of the All-India Muslim Personal Law Board that what goes in the name of Muslim Personal Law in India is "Allah's law". If anything, it's a colonial legacy which until Independence was referred to as "Anglo-Mohammedan Law".
Casting aside the colonial hangover while keeping the Quran, the teachings of the Prophet and reforms in many Muslim-majority societies as their sole reference points, the consultation arrived at a broad consensus on the essential elements of a codified Muslim Personal (Family) Law for India: The obnoxious unilateral practice of oral and instant divorce (
triple talaaq
) must be banished.
In case of marital conflict, divorce must compulsorily be preceded by attempts at reconciliation as enjoined in the Quran (
talaaq-e-ahsan
). Divorce by mutual consent (
mubarah
) should also be incorporated in the codified law. Following divorce, the husband must pay a fair amount towards maintenance of the wife and children.
As to who should have custody of children, it was agreed that the "best interest of the children" should be the paramount criteria. The minimum age for marriage must be 18 years for a woman and 21 years for boys and all marriages must be registered with state authorities. The
mehr
(bride price) should not be nominal as is the prevalent practice today but equal to a year's income of the bridegroom. While there was near consensus on many issues, the polygamy question remained unresolved.
The majority of the participants took the view that the Quranic verses when read in the context of our times can only mean strict monogamy. For tactical reasons, others favoured putting in place such stringent conditions as to make a second marriage virtually impossible. The codification campaign is sure to be fiercely resisted by many among the
ulema
. For freeing Muslim women from the clutches of patriarchy, rescuing Islam from the stranglehold of its male supremacist clerics may be the only option. A long battle lies ahead but the battle lines have already been drawn. 
(This article was first published in The Asian Age and Deccan Chronicle; February 2012).
---
Theme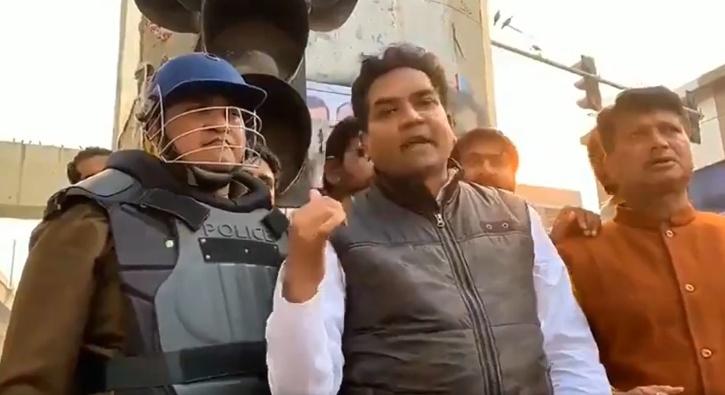 Hate Speech and Delhi Pogrom 2020
A spate of provocative speeches, that amount to hate speech in law and should be prosecuted allowed blood letting to spill on the streets of north east Delhi in February-March 2020
Our first summer culture bouquet features fiction from Syria and Iraq and poetry and art from Palestine.
Report of the CABE Committee on 'Regulatory Mechanisms for Textbooks and Parallel Textbooks Taught in Schools Outside the Government System
Videos
Analysis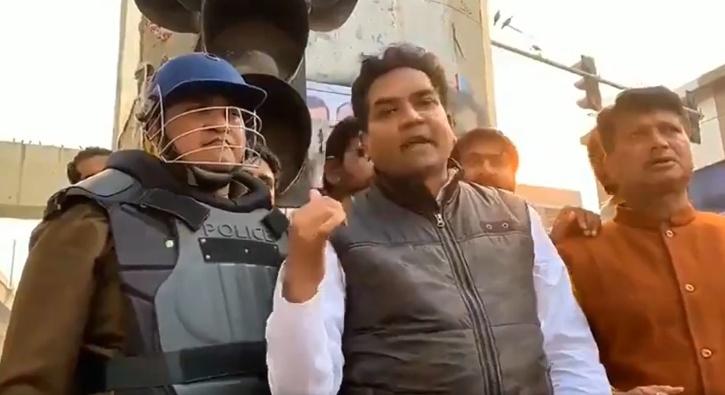 Hate Speech and Delhi Pogrom 2020
A spate of provocative speeches, that amount to hate speech in law and should be prosecuted allowed blood letting to spill on the streets of north east Delhi in February-March 2020
Our first summer culture bouquet features fiction from Syria and Iraq and poetry and art from Palestine.
Report of the CABE Committee on 'Regulatory Mechanisms for Textbooks and Parallel Textbooks Taught in Schools Outside the Government System