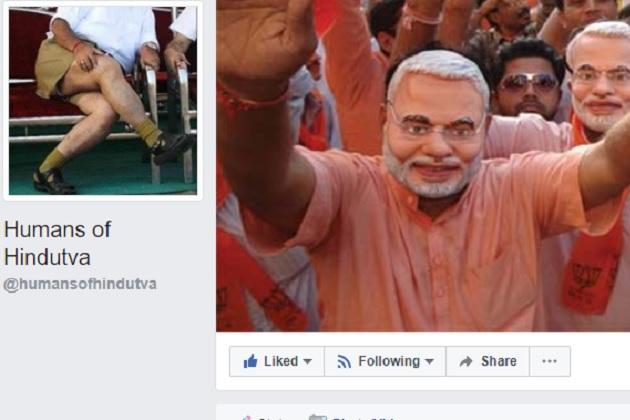 Humans of Hindutva, a satirical Facebook page that lampooned extreme right wing groups for their ridiculous interpretation of religion and culture, has been shut down. The page administrator, who has always remained anonymous, posted the following parting message on his website
satyanash.com
:
"I'm quitting out of my own accord. I've not been banned or mass reported. I have recently received some threats to my life which I can't take lightly. I am outnumbered, I live in a BJP state and come from a middle-class family with no political or police connections. I have no desire to end up like Gauri Lankesh or Afrazul Khan. I hope those who threatened me consider this as a victory and leave us alone. I have deleted the HOH page and will delete this website soon. Congratulations to Hindutva on winning this David vs Goliath fight."
The page has been in the eye of the storm for making fun of right wing political leaders, spiritual gurus, the saffron brand of science and even the prime minister. Trolls would often get nasty in the comments section of some of the page's wittiest posts.
Earlier in September, HoH had temporarily shut down as the administrator feared for his life in wake of journalist Gauri Lankesh's murder. But following a strong show of strength and support from fans and followers, the page was back up. But this time, it looks like the page is gone for good.