The march is in protest against the continuous and systemic attacks of the Modi Government on education. Get live updates and coverage of the students' Parliament march.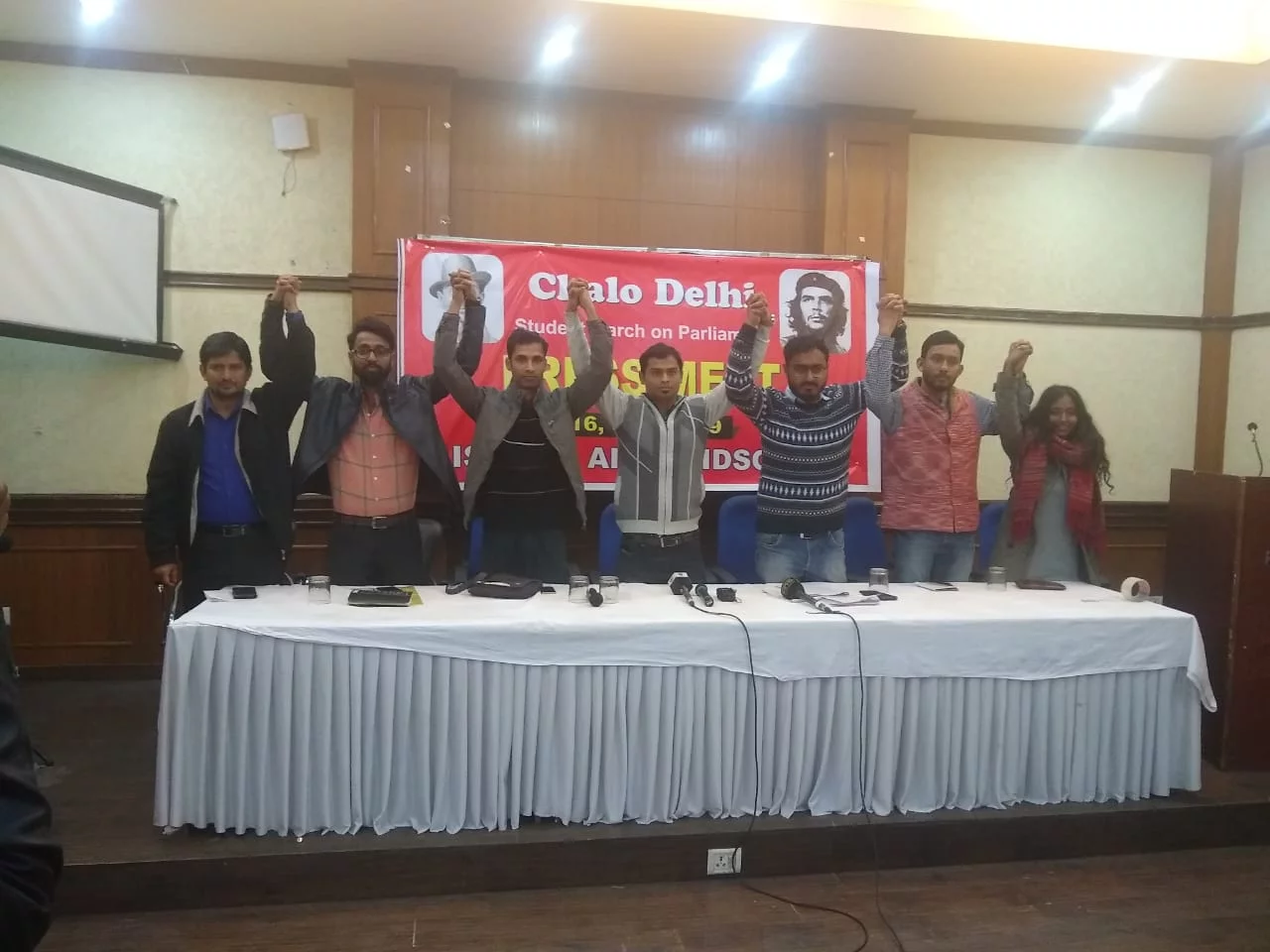 Various Student organisations including SFI, AIDSO, PSU, AISB, & AISF will march to the Parliament in Delhi today, against the continuous systemic attacks by the Modi government on higher education and its anti-student policies.
 
The #StudentsChaloDilli March has started from the Ramleela Maidan with students declaring
halla bol
(an attack) on the Modi government and its anti-student policies.
Today, thousands of students under the united banner of Chalo Dilli are set to flood the streets of the national capital in a march to Parliament against the continuous systemic attacks by Modi government on higher education and its anti-student policies.
Several student organisations including the Students' Federation of India (SFI), All India Democratic Students Organisation (AIDSO), Progressive Students' Union (PSU), All India Students Bloc (AISB), and All India Students Federation (AISF) have extended the call for the protest march, with the slogan "
Save Education, Save Democracy, Save Nation
".
As the students are set to begin their march from the Ramleela Maidan at 11 am today, we will be bringing live updates from the march and  the students on the ground. Keep following our live blog for further updates on the students' march to Parliament.
The main demands of the students include allocation of 10% of central budget for education, guaranteed employment for all, free Common Education System, implementation of reservation, etc.
Students have been one of the worst affected sections in the recent past, under the BJP-led National Democratic Alliance (NDA) regime. There have been a series of attacks on the education system and institutions, sabotaging the very idea of education and the role it plays in the society. These attacks range from reduction of seats in higher education and complete dismantling of the reservation system to drastic reduction of funds for public-funded educational institutions.
For Live blog visit https://www.newsclick.in/dillichalo-parliament-march-students-bjp-modi-government

Courtesy: Newsclick.in