Samajwadi Party has declared its list of candidates for corporation elections in Uttar Pradesh and has decided to nominate Gulshan Bindu, a transgender, as a mayoral candidate in Ayodhya-Faizabad corporations.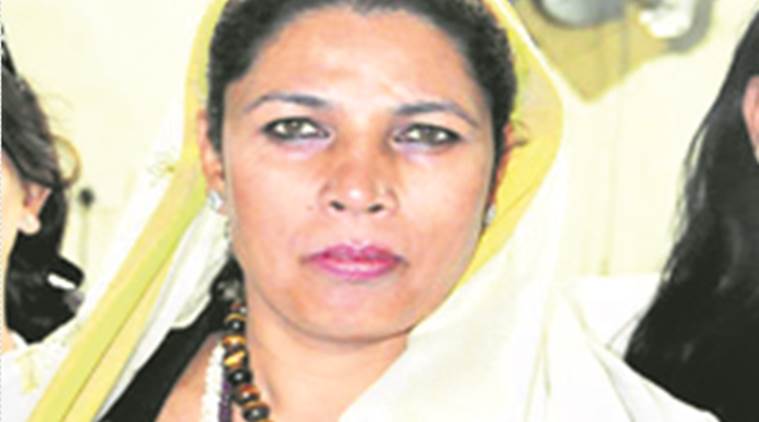 The SP decision is interesting because this is the first time that mayoral elections are being held in Ayodhya-Faizabad and SP is no doubt taking a small risk in nominating a transgender as its candidate. Born in SItamarhi district of Bihar, 50-year-old Bindu was taken by the transgender community at the age of four and was taken to Delhi where she spent 30 years of her life.
After she was called to Ayodhya by her guru, where now she is spending time since past few years, Gulshan has been part of to the electoral process and has contested elections in 2012 as an independent candidate where she was awarded 22,023 votes. Her slogan at the time was 'Na Muslim, Na Hindu, Abki Baar Gulshan Bindu'.
She also lost the elections just by 350 votes to BJP's candidate Vijay Gupta in the corporation elections held before it.
Seeing her popularity in the region, she could be the perfect choice for Samajwadi Party, which is willing to get back into the state at every possible level.
When was asked once by her new role, she said, "We can't help the society just by tying ghunghroos to our legs."
Representation of transgender in Indian politics started when Shabnam Mausi elected as a Member of legislative assembly from Madhya Pradesh in 1998. Later on, Madhu Kinnar also got elected as mayor of Raigarh municipal corporation in Chhattisgarh in 2015.
In such a scenario, it would not be surprising that SP's effort to bring a transgender once again in the scene would help the party, but it will certainly help revoke the transgender political discourse in Uttar Pradesh.
Courtesy: Two Circles