It has only been a month since Basirhat was engulfed in communal tensions and in an effort to provide a healing touch and promote communal harmony, Hindus and Muslims of Basirhat celebrated Raksha Bandhan on Monday by tying Rakhi to each other under the banner of 'Bangla Sanskriti Mancha'.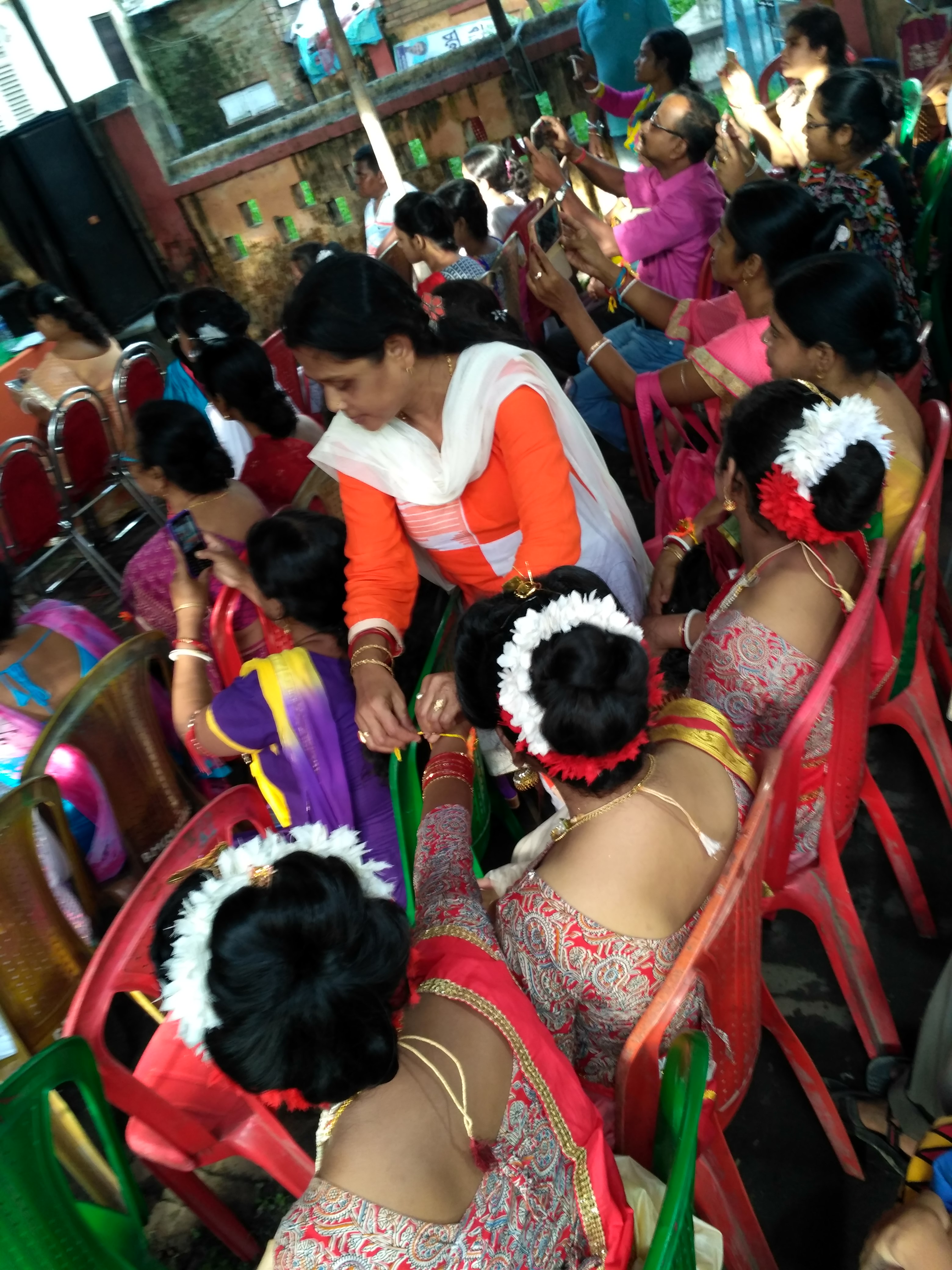 About 100 people, including over 20 intellectuals from various fields like literary world, artist, writers, poets, teachers and journalists, attended the programme. NGO 'Rights to Life Foundation' and a local media Times Bangla organised the programme.
Speaking at the occasion, Pannalal Mallick, a Bengali writer from Bashirhat, said, "The present time political situation in Bengal makes it necessary to bring back the days of Tagore when he thwarted the British Divide and Rule policy in Bengal over religion and united all Hindus and Muslims under a single umbrella, namely Bengali culture and tradition. With this attempt of Raksha Bandhan today, we hope to reinstate our glory of peaceful coexistence."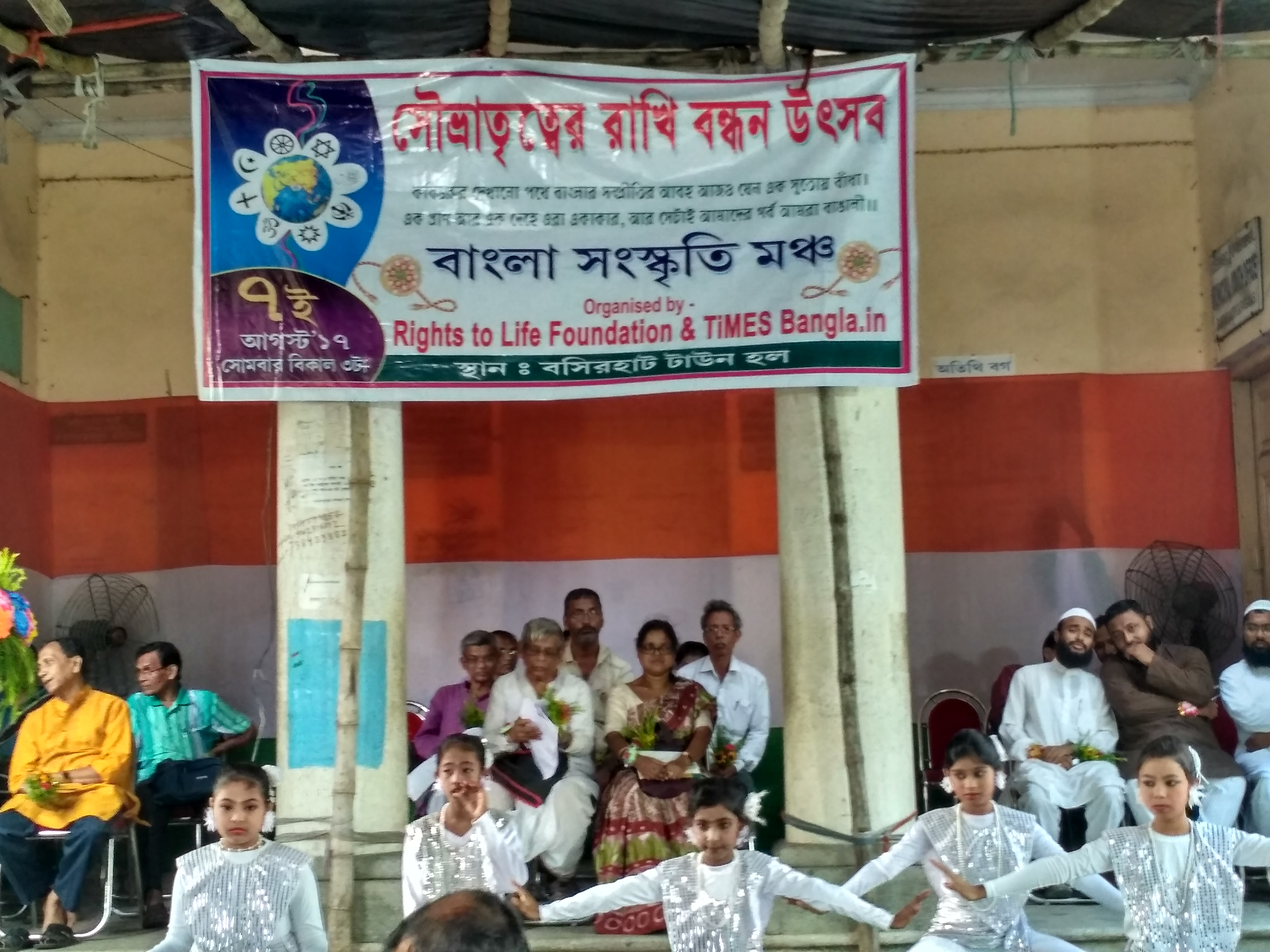 112 years ago, when the British government decided to partition Bengal in 1905, Rabindranath Tagore had used the occasion of Raksha Bandhan that coincidentally that year fell on the same day when partition plan was to take effect on October 16, to send a political message of communal-harmony by encouraging Hindu and Muslims to tie the sacred threads of fraternity and unity on each other's wrists and urged everyone to keep fast for a day. Incidentally, August 7 is also the death anniversary of the Nobel Laureate.
"Bengal is the Land of RabindranathTagore, Kazi Nazrul Islam and Netaji Subash Chandra Bose where Hindus and Muslims have lived together peacefully. Through this program, we want to send the message of peace and harmony," said Samirul Islam of 'Rights to Life Foundation,' adding, "Bengalis will stand firm and fight all kinds of communal forces."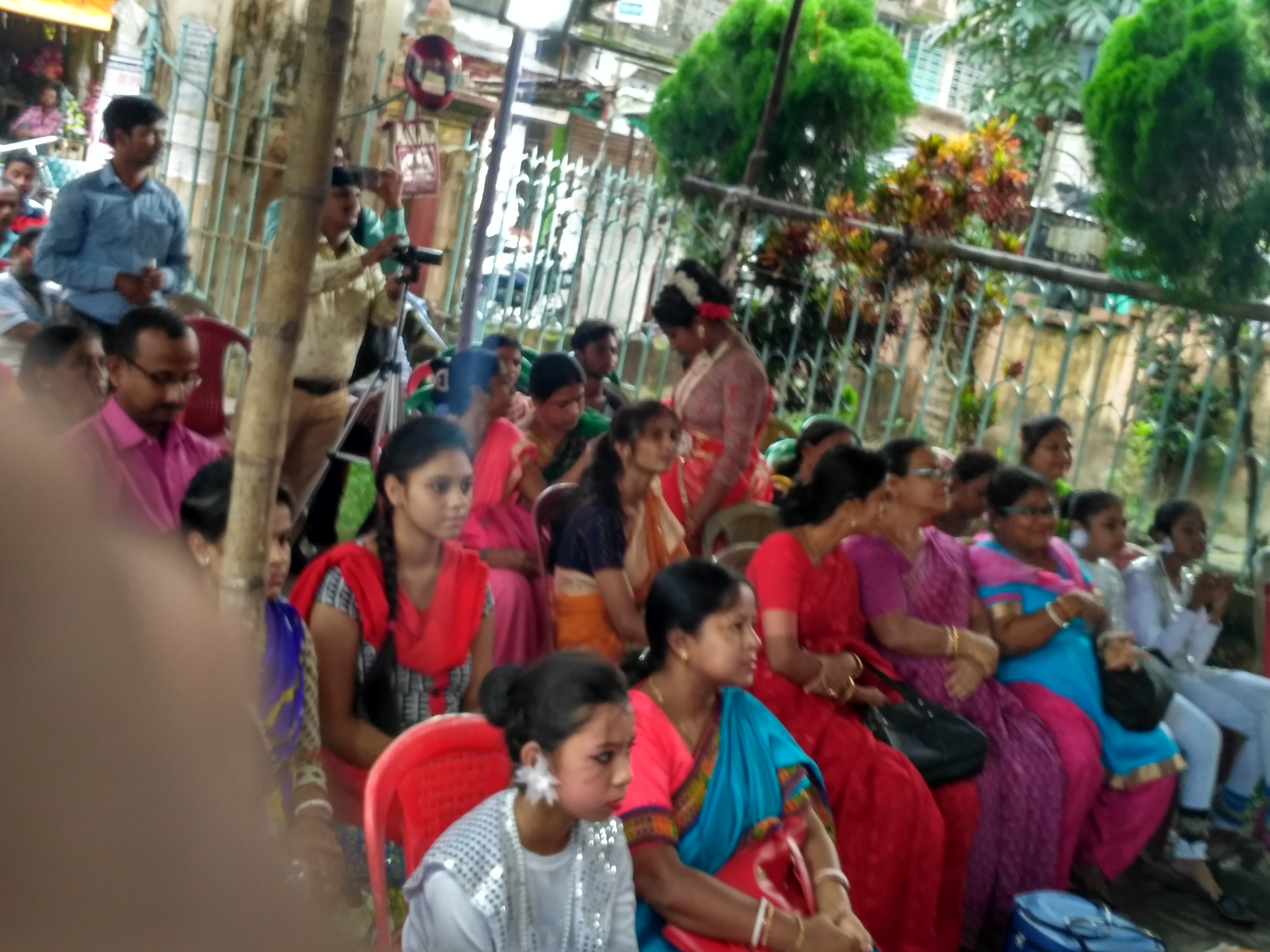 Nirmal Ghosh from All India People's Forum, said, "The citizens of this country are being deprived and the rights guaranteed to them under the Indian Constitution are being denied by a group of intolerant people. Until and unless this is revoked, the political situation will be more worsening throughout the country."
Poets like Ali Fazrul Jahan also attended the event along with Krishna Ghosh, Bimal Chakrabarty and madrasa teachers Maulana Samsuddoha Quashemi and Masudur Rahaman among others.
Earlier, on the birth anniversary of the world poet, on May 7, a similar program was organized at Dhulagarh under the same banner of 'Bangla Sanskriti Mancha'.
Courtesy: Two Circles