Members of Sarva Dharam Sadbhav Trust were stopped from holding a press conference in Ayodhya yesterday by the police for no apparent reason.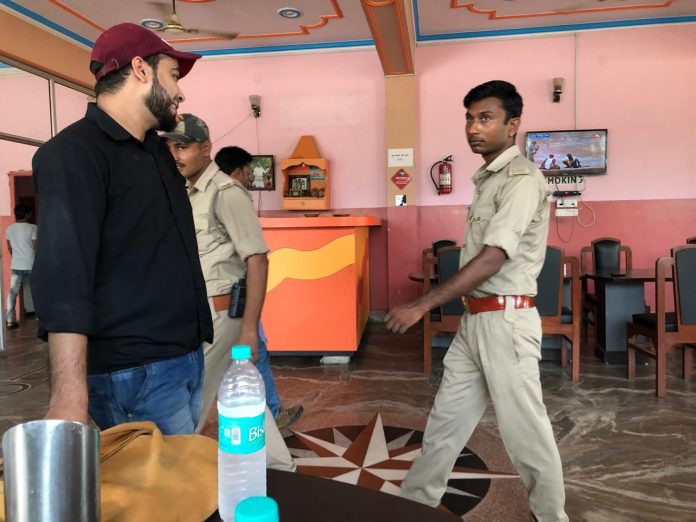 And eight people Acharya Yugal Kishor Shashtri, Faisal Khan, Sandeep Pandey, Javed Malik, Naresh Singh, Sunder Kaur, Shah Alam, Suresh Bhai and Salman Raini were taken in 3 police jeeps and dropped outside the District boundary of Ayodhya (earlier known as Faizabad) at Ram Snehi Ghat, midway between Lucknow and Ayodhya.  S o that they cannot not talk to the press in Ayodhya and people who had come from outside to participate in the press conference would return back to Lucknow.
TwoCircles.net contacted one of the trustees Faisal Khan, who is also conveynor of Khudai Khidmatgar to know the details. Faisal Khan informed us, "We had organized a two meeting on communal harmony on 17
th
and 18
th
August at Ram Janki temple. The police stopped us from holding this meeting also. So we planned to have a press conference and inform the press the purpose of our 2 days meeting. The police prevented even the media persons from coming to the venue. They were all over outside the venue and inside the temple – the venue of our press conference."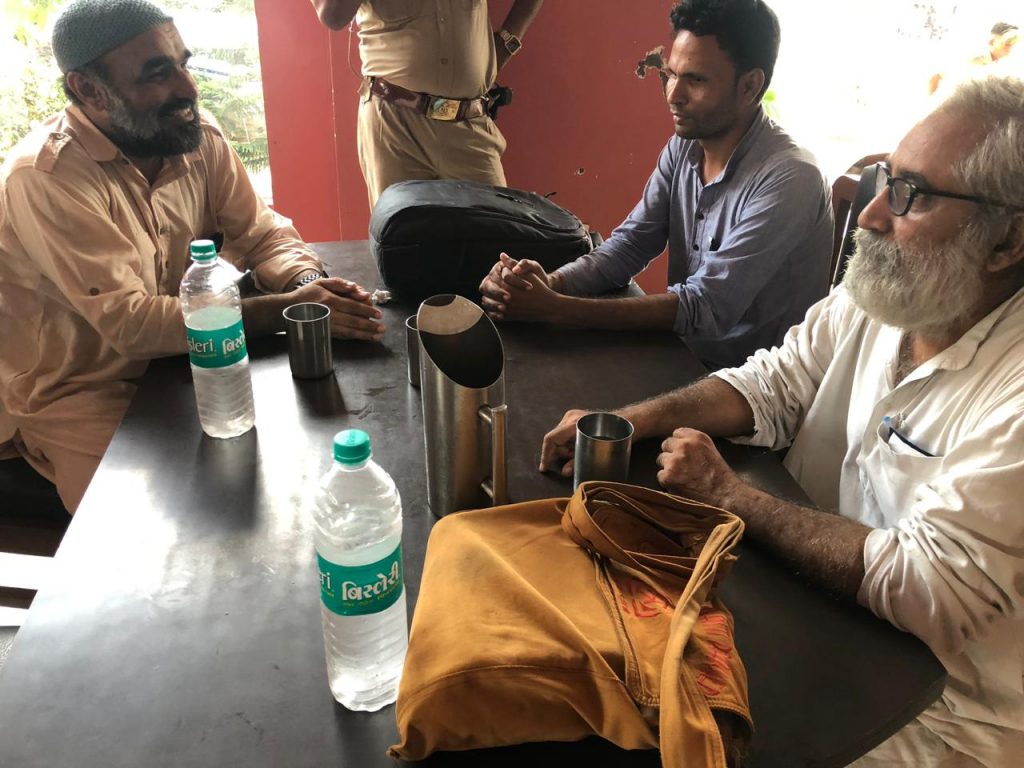 "We requested them that we will hold our press conference in the press club of Faizabad. They told us we can't have it there either and that 144 is in place in the town. They took us to a place 40 kmts far and kept us there till late afternoon" continued Faisal Khan.
 
One of the participants in the press conference objected to the police walking in the temple with their shoes on to which the police retorted that when they can go inside the Golden Temple, in Amritsar with shoes on, why can't they do the same here. This attitude of the police talks about the arrogance of the state, said the press release.
Faisal Khan further added, "The police were apprehensive that we would be talking about Article 370 and 35 and the abrogation of the special status of Kashmir in our press conference. Despite telling them that our trust works for communal harmony and we are here to talk about peace, they refused to comply."
In the press statement, Sandeep Pandey and others have asked the district administration the reason for their insecurity. "Only 40-50 invited participants were to attend our program. It was going to be held inside a temple. It was not a public event nor was it widely publicized. Why did then the district administration ban it? It is an attack on our fundamental right to freedom of expression and freedom to form association. The meeting was organised by Sarva Dharam Sadbhav Trust and people associated with organizations connected to members of the Trustee Board were going to attend this meeting."
Professor Ram Puniyani had been invited to the 2 days meeting which could not be held.
"This is the 4
th
program of our trust that has been banned by the police so far. Earlier we had planned a candle light demonstration for Kashmir which was also banned instead Sandeep Pandey was house arrested while others were not allowed to come to the venue," he shared.
The Sarva Dharam Sadbhav Trust proposes to build a multi-faith harmony center at the site of Ram Janki temple which can be conceived as a multi storied building with each floor meant for a religion in the chronological order in which they have come into existence with an empty hall at ground floor being reserved for atheists and possibility of fresh construction at the top for future religions.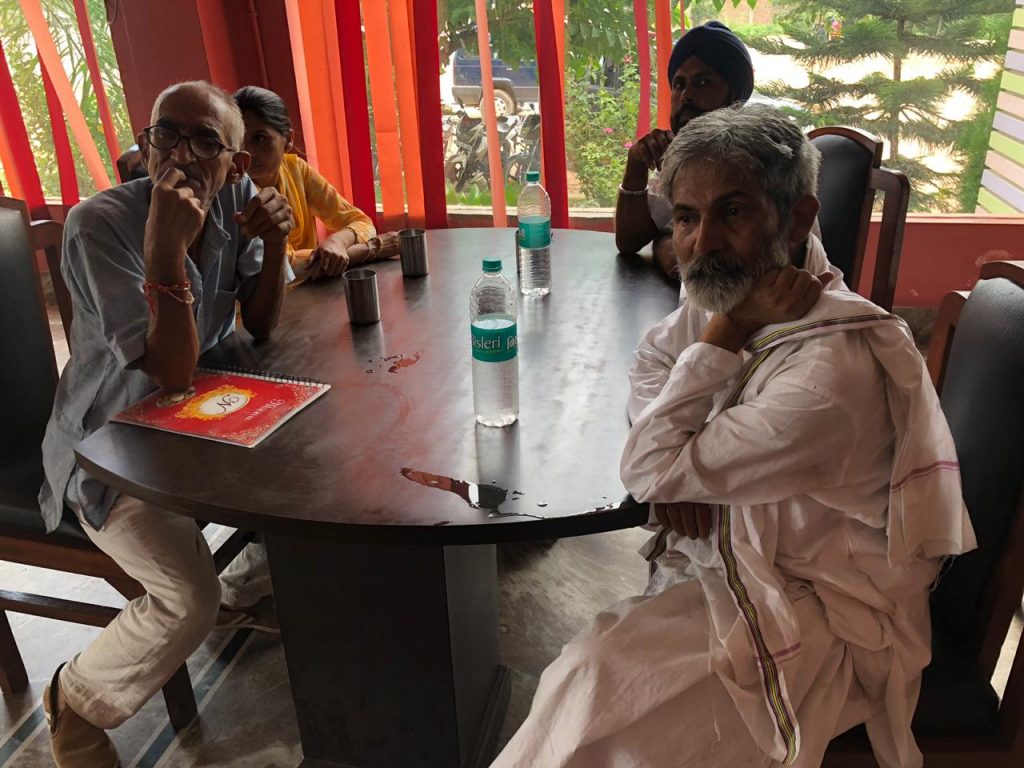 "Sarva Dharma Samabhava" is a unique concept of Indian secularism which emerged in independent India under the impact of Gandhian thought. The term 'Sarva Dharma Samabhava' in Hindi, means literally equal respect for all religions.
The idea is quite distinct from the western concept of secularism, which advocates the total separation of state from religion in place of treating all religions equally.
"We are meeting today to discuss future plan of action about these bans imposed on the activities of our trust. We propagate only love, peace, respect, tolerance, harmony, brotherhood and unity," Faisal said in conclusion.
Courtesy: Two Circle