Mumbai: Questions about Somnath temple destruction, Shah Bano, and Sawarkar features among the questions asked in a written test conducted in May 2018 for recruitment for Mumbai Railway Police.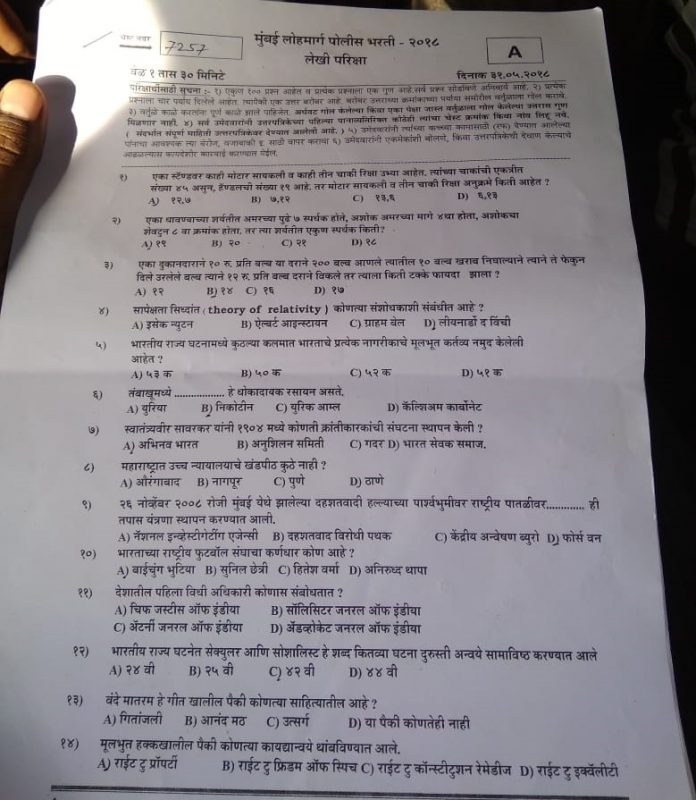 Questions ranged from mathematics, analytical reasoning, general knowledge, current affairs and also History. However many candidates who appeared for this written test found some questions objectionable.
A candidate who talked to a TCN journalist asked, "How is it relevant to us who attacked the Somnath temple in the 11th century?"
Another question asked about the Shah Bano case while another asked which "revolutionary organization was established by Savarkar."
Mumbai Railway Police is provide services to about 7 million commuters travelling daily on Central, Harbour and Western Railway. One wonders what is the purpose of asking these questions and how is that relevant to the job of policing?
Courtesy: Two Circles