Ramadan is the month which Muslims all over the world observe with piety and spend the entire month doing good, praying and being kind and generous. Many of them go out of their way and spend generously on the poor and the needy irrespective of their religious background.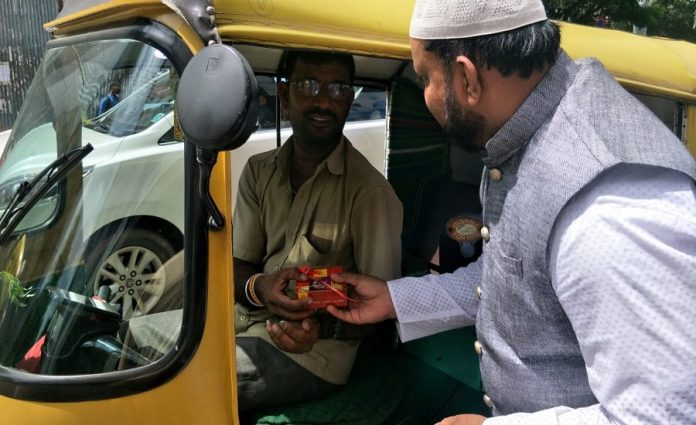 Ramadan is the month in which Allah has promised to multiply each sincere act of the believer many folds. Therefore even a small gesture of kindness in this month has a great magnitude and its reward multifold.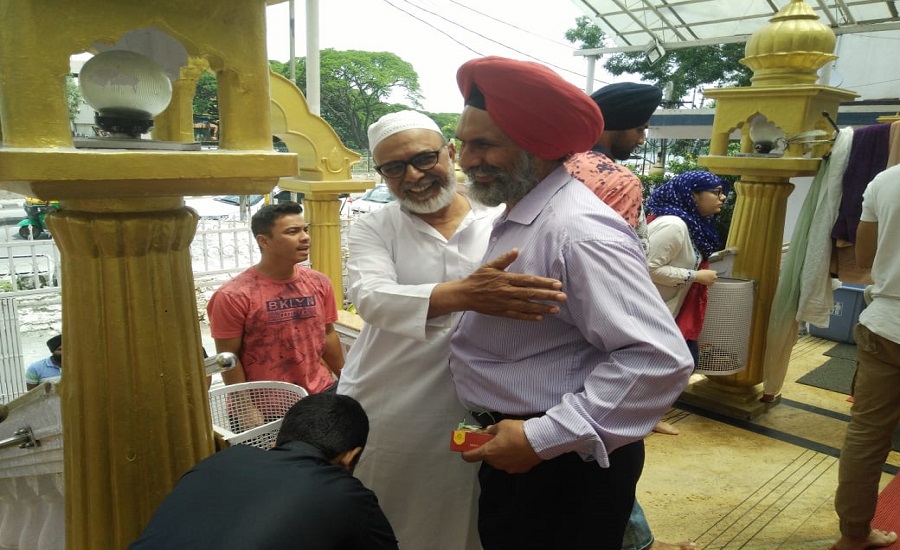 Eid ul Fitr- the day when all the Roza/ saum/fasting is completed and Muslims celebrate it with much pomp and splendour. It is also the time when people greet each other and gift their loved ones. This year saw Muslims of Bangalore giving away gifts to unknown yet people who matter in our daily lives.
The idea was born in the mind of Tanveer Ahmed resident of Bangalore who shared it with his friend Ameen e Mudassar, a career expert. And together they contacted around 500 people to contribute and in a short period of four days managed to mobilise 2,800 gifts.
"The entire planning, execution, organizing and implementing was done in WhatsApp. Never in my life was I on WhatsApp for non-stop 8-10 hours every day," said the organisers.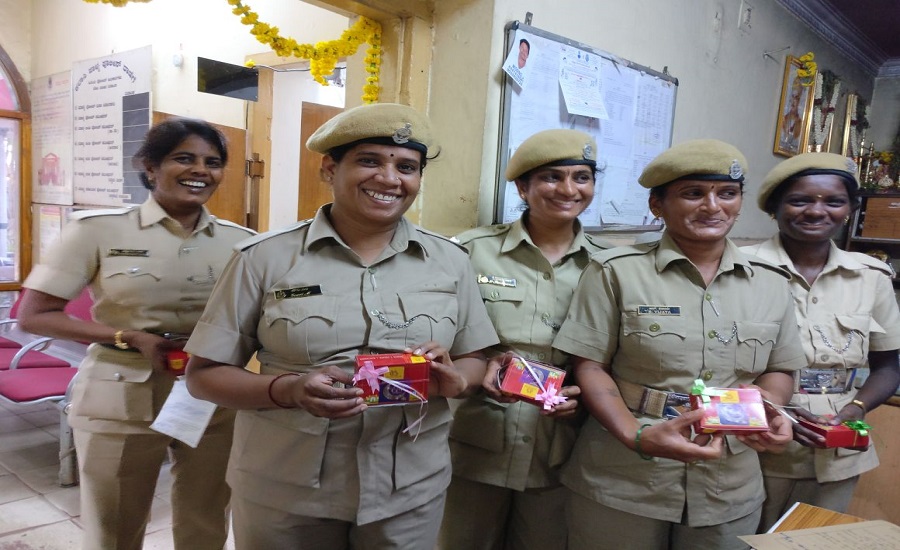 And finally, on the day of Eid, more than 150 volunteers took to the streets distributing the sweets and dates to people from all walks of life. These people were someone we see and run into daily without giving a second thought. These were police personnel, auto drivers, bus drivers, conductors, and people from the fire department, temple and church priests, BBMP (Bruhat Bengaluru Mahanagara Palike) pourakarmikas – who are sweepers, garbage collectors and sewage workers.
Distributing Eid gifts to these people was not a mere gesture of generosity but a way of appreciation and spreading the spirit of Ramadan which is kindness, charity and love. The day of Eid in Bangalore witnessed the true spirit of Ramadan through this rare and remarkable act by a group of people who got together to extend the happiness of Eid and bring smiles on the faces of those people who contribute to our well being in one way or the other, directly or indirectly.
There was also a hidden message in this act – that of communal harmony; peace and love each other irrespective of religion and castes.
Courtesy: Two Circles