Right after the Pulwama attacks, Kashmiri Muslims were targeted all over India and a feeling of hatred towards Pakistan was in the air. Anyone who spoke of negotiations and peace and took an anti-war stance was called anti-national by the self-proclaimed nationalists.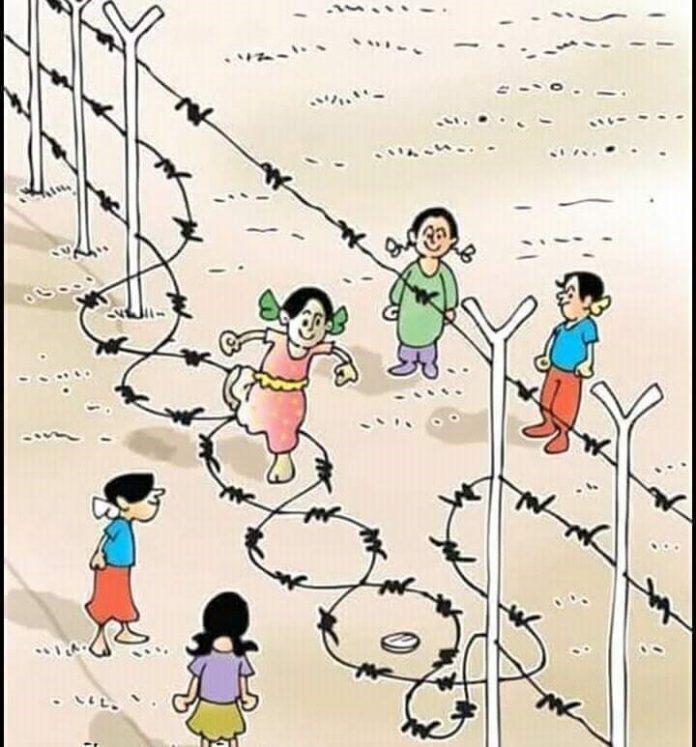 With such an atmosphere prevailing in every household, how can children not be affected? Incidents of Muslim children in schools being bullied, singled out and taunted began surfacing creating apprehension among the Muslim parents.
The first incident was highlighted when the employer of a domestic help whose children were humiliated for being Muslims posted it on her social media account; whereupon several parents shared the experiences of their children.
In one of the schools, the Muslim children were asked to go to Pakistan while in another they were told that they are responsible for the Pulwama attack. And in another school, the Muslim children are made to shout anti-Pakistan slogans.
Noida-based writer, author of "Mothering a Muslim" Nazia Erum shared on the social media the concerns of other parents and also in an interview said that she is preparing her daughter to face such situations where Muslims are singled out and forced to display their Indian-ness.
These growing incidents of religious slurring have become a cause of worry amongst many Muslim mothers and they are not sure how to deal with it.
Some parents blame the television channels for this who indirectly promote hate through their nationalistic attitudes and the way they read out the news showing Muslims in a bad light.
Experts are of the opinion that such incidents of humiliation can have a lasting impact on the victimised children.
"One way of trying to solve these occurrences and help children change their perceptions is to have regular conversations with them about the current affairs that involve India and Pakistan. And show them the difference that although Muslims live in both Pakistan and India, they are different. Muslims of India are not pro- Pakistan simply because they follow the same religion" explained a college professor Aziz Khan to TwoCircles.net.
Shaikh Mohsin Ali, a journalist for a TV channel in Hyderabad shared that this happened to his son who is studying in class II. His friends told him "tum Musalman log bahut kharab ho, Hinduon ko maar daalte" (You Muslims are very bad, you all will kill Hindus). Mohsin says he was shocked when his son told this to him.
"If it is happening in my son's school, I think it could be happening with other children too," he added.
Sharifa Siddiqui, a counsellor running her own counselling centre told TwoCircles.net, "Bullying based on race, colour, religion etc. is a terrible symptom of a hate-filled society schooled and inculcated by media and significant adults. It can leave long-lasting scars and if the bullied child is not counselled with empathy, they can have lasting psychological effects. I would say that both bullied children, as well as the bullying, are victims of prejudice."
Speaking to Twocircles.net, Tejaswini Madhubashi, a feminist and social activist said, "It's terrible that children are facing such discrimination and hatred. I think the whole situation today is thanks to jingoistic Indian media. They should take responsibility and behave in a civilised way. For long, Indian media has demonized even the children of Kashmir calling them stone pelters and terrorists. It's high time they look at Kashmiri issues and aspirations with respect."
Another activist who works extensively on human rights, Sajaya Kakarla shared, " The biased media is mainly responsible. It is a terrible situation. The Hindutva-isation of the media and the mindless notion of nationalism is creating irrational attitudes.
"Peace initiatives and dialogues between two countries will change the situation. And at the same time within the country also these should be initiated by civil society groups," she added.
Apart from counselling and peace initiatives, it is equally important to sensitise both the adults and children on building the right perspectives about nationalism and learn to not get carried away by what the media presents.
Courtesy: Two Circle