Duping in the name of Halal investments is an issue that has left thousands of Indian Muslims confused, scared and angry. Muslims in two cities -Hyderabad and Bangalore are especially at the receiving end, yet there is every chance that unless you are from that region and following local media, you may have no clue that thousands of Muslims have been duped over just the past year in the name of "Halal"investments.
 
In these 'Halal' offers,  even more attractive than the Halal factor was the ridiculously high returns they promised to their investors. This, coupled with religious scholars who were too happy to promote such companies, meant that Muslim investors came in hundreds. Such smart marketing embedded with lies and deceit meant that these companies were easily able to fool people.In this five-part series, TwoCircles.net will look at how companies like Heera Gold, now at the centre of a confirmed Ponzi scheme, used a combination of religious symbolism, Ulemas, fake propaganda and political tools to attract investors in Hyderabad.  Parallely, in Bangalore, similar stories are emerging on a monthly basis, with over 10 companies having been exposed as either Ponzi schemes or fraudulent companies so far .We will also look at successful examples of Shariah-compliant investments especially from the state of Kerala. We also get an expert to help us understand how to avoid such fraudulent companies, understand the basic concepts of Shariah investment to ensure that investors do not fall into the trap of Haram in the name of Halal. In the first part, Nikhat Fatima, TwoCircles.net, looks at the elaborate lie that was built by Heera Gold and how it unravelled in front of everyone over the past few years.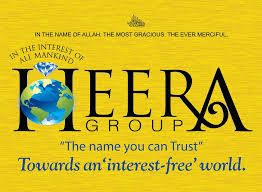 There is a mini war going on in Hyderabad spreading across social media: YouTube, Facebook, Twitter and of course, WhatsApp. Just type 'Heera Gold' in the YouTube search bar and unless you are one of the thousands of investors in Heera Gold, you are in for a treat.
From angry people shouting the choicest abuse at Heera Gold, lawyers enjoying their time in limelight by promising justice to confused investors, and still others expressing unbroken confidence in Heera Gold, it is fair to say that there is something for everyone to watch and listen.
The online noise is in line with the buzz that Dr Nowhera Shaikh tried to create in the past and even though her stars in doldrums right now, the key for her supporters is to ensure that she never falls out of news. Her USP has been the public image she has built over the past many years; an image that has both created a lasting impression among people as well as help her reach thousands of investors. And the added label of 'Halal' made her work easier and since Heera, a number of other companies have adopted similar policies. Like Heera, they too are now being accused of defrauding people.
But this issue is not just about Heera Gold. Muslims in India have  always been in a dilemma when it comes to investing money in any scheme/ venture, especially if they consider themselves 'God-fearing'. Muslims are taught that 'riba' or usury  is haram (prohibited) in Islam. And while thousands of Muslims continue to save and invest via traditional systems like banks and stock market, there are many Muslims who are both left out or stay out of the mainstream banking methods. Muslims who are cautious and keen to invest in halal (permitted) schemes find themselves with plenty of options these days, but often the legitimacy of these options is assessed more  on blind faith than sound reasoning.
Heera Gold Trading started in the late 90s by founder Dr. 'Aalima' Nowhera Shaikh  and by 2010 the Heera Islamic Business Group encompassed established with more than 15 companies. Heera Islamic Business group projected to be every Muslim investor's dream: earning halal income. But they never explained much about how they worked, and for many, this company was a red flag from the beginning.

The different companies owned by Heera Islamic business group
Others, however, were smitten by promises of annual returns of upto 40% on investments. The investor could choose from a bouquet of options: Gold, where the returns would be monthly, Textile, where returns would be yearly and Food, where returns were promised biannually.
The fraud is elaborate but can be easily understood if one knows the history of Ponzi scheme. Named after a famous Western swindler of the 1920s, Ponzi schemes, in very simple terms, has been defined as  "robbing Peter to pay Paul". Once an investor puts down an investment in the promise of high returns, other investors follow. So, say, a person called Ahmed invests Rs 1 lakh in the hope of getting Rs 36,000 as yearly returns. He is then paid Rs 3,000 per month, every month, (to make up Rs.36,000 for the year) from the money invested by another person called Imran, who also invested a similar amount based on the same promises. Investors are happy with the interest money they see. This continues and and more investors arrive, more money is diverted to other investors. But investors are not paid from profits from a product, only money is changed around. This can only work until people begin to ask for their full investments back. So it continues for a certain period till the lies begin to crumble. This is what happened with Heera Gold. But as important as the scheme and the returns was the persona built by Dr. Shaikh.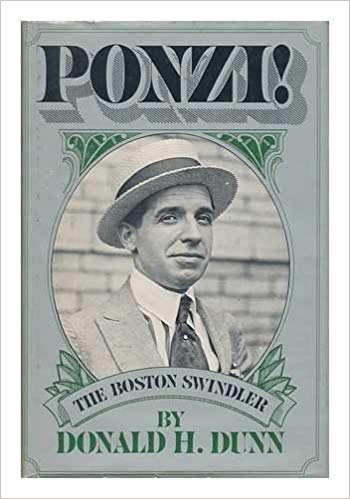 Photo: social media
Aalima: The halal image of Dr Nowhera Shaikh
Apart from the halal income which other shariah-compliant schemes also promise, what set Heera Gold apart was its CEO Dr Shaikh. By adding 'Aalima' to her name, dressing in traditional Islamic attire and invoking the name of Allah in almost every second sentence in the videos she released, she convinced many Muslims, even the most staunch ones, that Heera Islamic group is genuine and hence can be fully trusted.
The Muslim men especially were bowled over by the fact that a woman so rich and intelligent, an Aalima and a doctorate scholar was so modest that she was clad in hijab and running such a large business empire.  Some even went to the extent of comparing her to the prophet's first wife Bibi Khadija who was a successful business woman.
Adding to all these scheming were the Ulema from different states that attended her grand public meetings and shared the dais with her. And in their speeches repeatedly affirmed the fact that Heera Islamic Business group (Heera Gold for short) was totally on Islamic rules and every rupee earned is halal, that added weight to the whole concept of halal trading.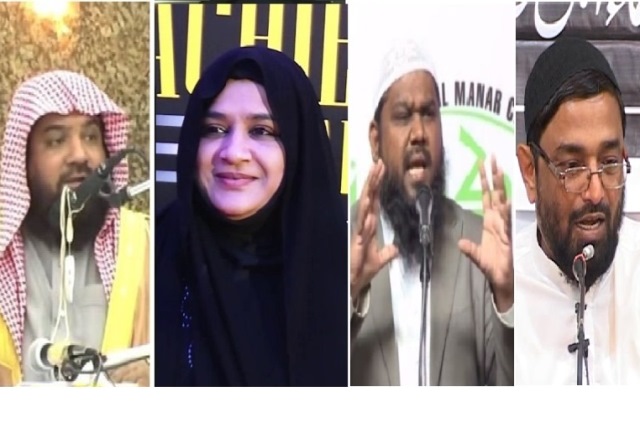 Photo: Social media
And then of course, there were the returns. Once people started investing, they began to get the promised returns which was beyond their expectations. Soon, Heera Gold business started expanding solely through word of mouth. Most of the people opted for the Gold scheme because of its monthly returns, hence the company gained its 'Heera Gold' name which was also the first venture of Dr Shaikh.
Those who invested in the first few years not only got back what they had invested but also 10 times more, say investors. So it was only natural that they advertise freely for the company that was not only genuine but making huge profits.
End of acche din and the beginning of trouble:
The past one year has especially been troubling for Heera Gold, but trouble first appeared for the Group in 2012 when the police received the first complaint and that too from a Hyderabad VIP. Member of Parliament Asaduddin Owaisi claimed that a large number of investors from his constituency were cheated. Subsequently, the police investigated the matter but did not find enough evidence to take any action against Dr Shaikh.
In 2014, the company came under the scanner for illegal transfer of money  through 'havala' . And in 2016, Dr Shaikh had filed a case against her husband for stealing 10 kgs of gold. But upon enquiry the police were told that the 10 Kg of gold was not stolen but it was his commission for bringing 200 kgs gold. Investigations were on in this case too to find out whether the gold was brought in the country through legal means or smuggled.
"I personally do not recommend investing in Heera Group. I am also not accusing them of being a scam…if a business is giving you around 200% return and there is scope of expansion. Would you stop its expansion?…if they are earning 200% profit on mineral water (Heera pure drops) as they are returning 100% to investor and keeping 100% for themselves as per bond…why they have closed down the investment?"
Back in 2015, this was
the answer given by Quora user Gufran Khan
when asked "Is it safe to invest in Heera Gold.
Three years later, in July 2018, this
report by MoneyLife pointed
out that the Securities and Exchange Board of India (SEBI) has officially clarified that activities of Heera Islamic Business Group, better known as Heera Gold, are in the nature of Ponzi or multilevel marketing  (MLM) scheme. Since these activities are beyond the ambit of SEBI and Reserve Bank of India (RBI), the case has been referred to CID- Economic Offences Wing (EOW), Enforcement Directorate (ED) and Commissioner of Police in Hyderabad, SEBI said. Subsequently, the Economic Offences Wing took the case in their hands.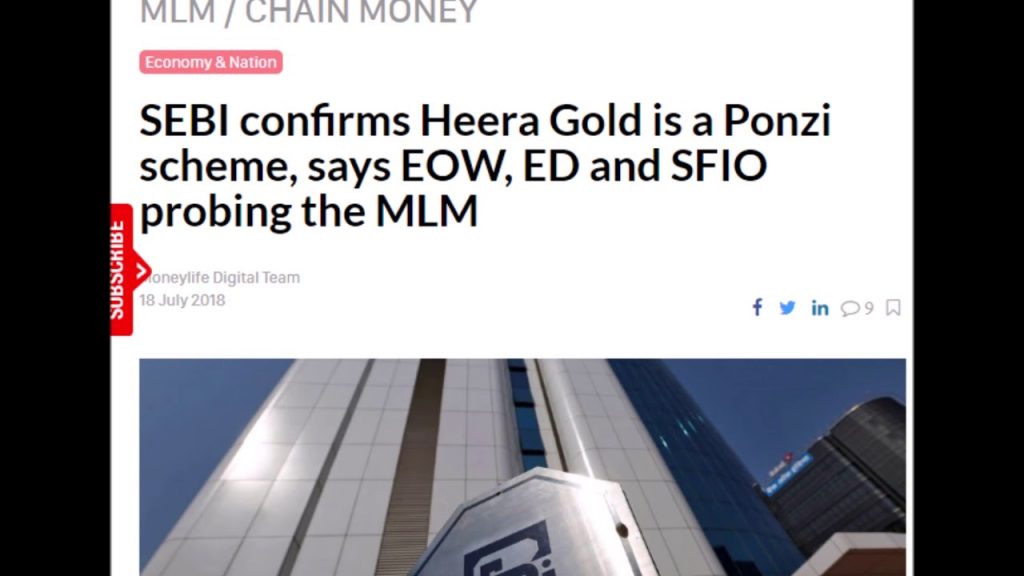 Picture: Social Media
What has followed since has left many people confused, many more angry and worse, shattered the image of a successful Muslim woman entrepreneur who had inspired many other women in the past. The company and Shaikh remains defiant and many people have come in its support in the past.
In part two, we will look at how despite police action, many investors continue to have faith in Heera Gold and the concerns of people who believe they were duped.
Courtesy: Two Circles