The National Register of Citizens (NRC) that is in the last leg of the update process in Assam and expected to be published by July 31, 2019 as per the Supreme Court's directive, could get delayed... even derailed. On July 16, 2019, the petitioner in NRC monitoring case, the Central Govt and State Govt have filed Interlocutory Applications (IAs) making a range of prayers for re-verification of names of people included in the NRC.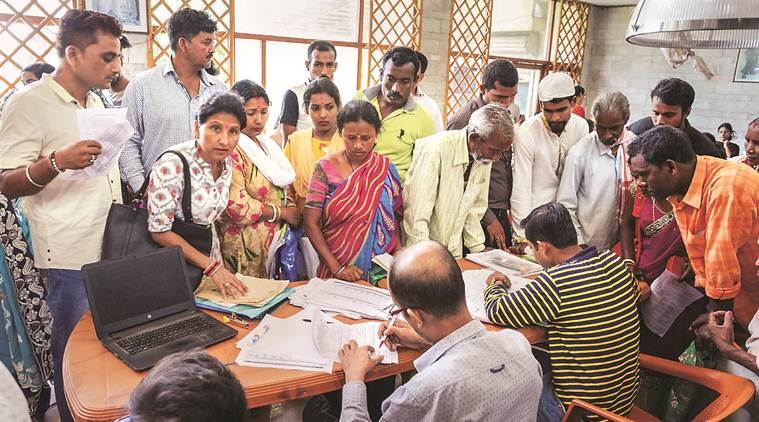 Image Courtesy: PTI
According to their application, there is a demand for sample re-verification of 20 percent of the names from districts bordering Bangladesh and 10 percent of the names from other districts. This sample re-verification will only serve to delay the publication of the NRC. It may be recalled that the Supreme Court had insisted on a time-bound update and directed that the NRC be published by July 31, 2019. However, one of the prayers in the application is expressly for an extension of the deadline for publication in view of the additional time required for re-verification.
Apart from concerns over delay, activists and civil society members also fear this last minute re-verification process could be misused in a bid to further the State's divisive agenda. Already, there have been allegations of a communal colour being added to what has been a matter related to ethnicity and demography. Therefore, there are concerns that the NRC will not be updated in the original spirit of the Assam Accord. 
The Supreme Court will now hold a hearing on the matter at 2 PM on July 17. The entire application may be read here.