Even as the ST and SC (Prevention of Atrocities) Act is not being properly implemented in NDA-ruled states, Union Minister Ananth Kumar Hegde compares Dalits with dogs.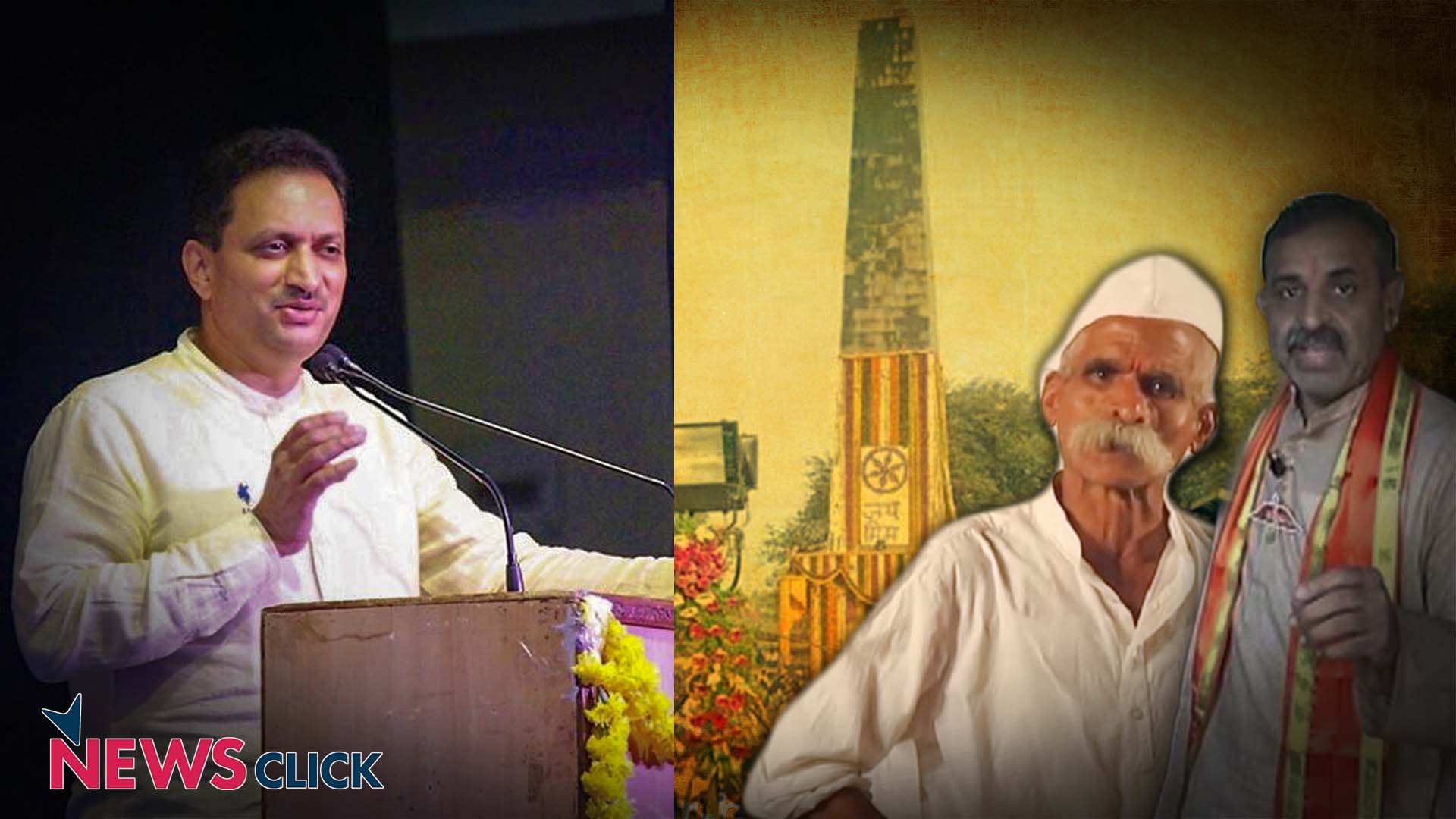 Even as attacks on Dalits have been rising across the country in recent times, police are becoming increasingly reluctant to take action against the offenders, who are mostly from upper castes. Instead, the victims are being booked on various charges.
The trend has become a common practice in NDA-ruled states. While the instigators of Bhima Koregaon violence are allegedly being shielded by political forces from arrest, social boycott of Dalits has become a regular practice for upper castes in Andhra Pradesh, despite everyday resistance struggles from oppressed sections. Meanwhile, Union Minister Ananth Kumar Hedge compares protesting Dalits with barking "dogs".
Hindutva groups attacked Dalits who were on their way to participate in a commemoration event in Pune's Bhima Koregaon on January 1, resulting in the death of one person and leaving several others injured.
While two people – Milind Ekbote and Sambhaji Bhide, founders of right-wing groups Hindu Ekta Aghadi and Shivraj Pratishthan Hindustan, respectively – were booked for instigating the aforesaid violence based on complaints from eye witnesses, both of them have not even been taken into custody by the Maharashtra police. It is likely their affiliation to the ruling BJP helped shield them from arrest, although the incident got nationwide coverage. Dalit organisations in different states have protested demanding the arrest of culprits responsible for the violence and also various parliamentarians have raised the issue in Rajya Sabha in the recently ended winter session.
It has been reported that Ekbote and Bhide along with others had desecrated the Samadhi of Dalit icon Govind Gaikwad in Wadhu village, near the Koregaon village, on 29 December, instigating violence between Dalits and Marathas which turned into a riot-like situation in the Pune district.
Dalit leader Prakash Ambedkar questioned why the Maharashtra police failed to arrest the accused in Koregaon. "We have been demanding the arrest of Sambhaji Bhide and Milind Ekbote, but to no avail," Ambedkar said on 22 January at a press conference.
Meanwhile, on 23 January, a Pune court rejected the anticipatory bail plea of Milind Ekbote in this matter.
Dalits attacked in Pedda Gottipadu village, Andhra Pradesh
Since the past three weeks, Left parties and Dalit organisations have been demanding the arrest of some upper caste men who have attacked six Dalits at Pedda Gottipadu village in Guntur district of Andhra Pradesh on the new year's eve. As per sources, two persons among the victims were severely injured in the attack, and are still under medical assistance in the Guntur government hospital.
Instead of booking the accused persons under the SC and ST (Prevention of Atrocities) Act, the Andhra Pradesh police have reportedly taken the route of compromise between the two castes. Since the incident, Dalit youths who have been working under the upper castes have claimed that they are being boycotted from their regular work, as per sources. Raising these issues, CPI(M) and CPI parties in the state have called for a rally, "Chalo Pedda Gottipadu", on 24 January, to demand justice for the victims.
In Karnataka's Bellary, a group of Dalit protesters blocked Union Minister for Skill Development and Entrepreneurship Ananth Kumar Hegde's convoy in protest against his controversial statements on the Indian Constitution, in a meeting which he had attended on the same day on January 20. Regarding this protest, Hegde reportedly said, "We are stubborn people. When dogs bark on the road, we don't care." His comments attracted a wide range of criticism from opposition parties and Dalit organisations.
Dalit leader Jinesh Mevani demanded that Prime Minister Narendra Modi drop Hegde from his council of ministers for the insulting statements about Dalit communities.
In a press statement, Mevani said, "The minister has insulted the Dalit activists who were staging a protest for his statements… this shows the Brahminical and evil mindset of the Sangh Parivar and its functionaries from top to bottom which has no place for Dalits."
The above mentioned incidents are only a few among the oppressive incidents Dalits face in this country on a daily basis. Even though it is obvious that the hate crimes against Dalit communities have increased since the BJP came to power in 2014, there hasn't been any steps taken by the political leaders ruling the country.
Courtesy: Newsclick.in