Assembly elections are due in the state of Maharashtra later this year and potential political bedfellows are quickly sticking together alliances to maximise their electoral capital. The Congress and the Nationalist Congress Party (NCP) have announced their intention to join forces in the upcoming elections, declaring that they will contest 125 seats each.
The announcement was made by NCP Chief Sharad Pawar in Nashik on Monday. He also tweeted, "Although the Congress and NCP have been the source of allotment, it is important to know who will contest the seats, which candidates will be fielded. It will also be decided soon how many seats will be received by the Swabhimani Kisan Sangathan, Bahujan Vikas Aghadi Alliance, the Awami League and the Left."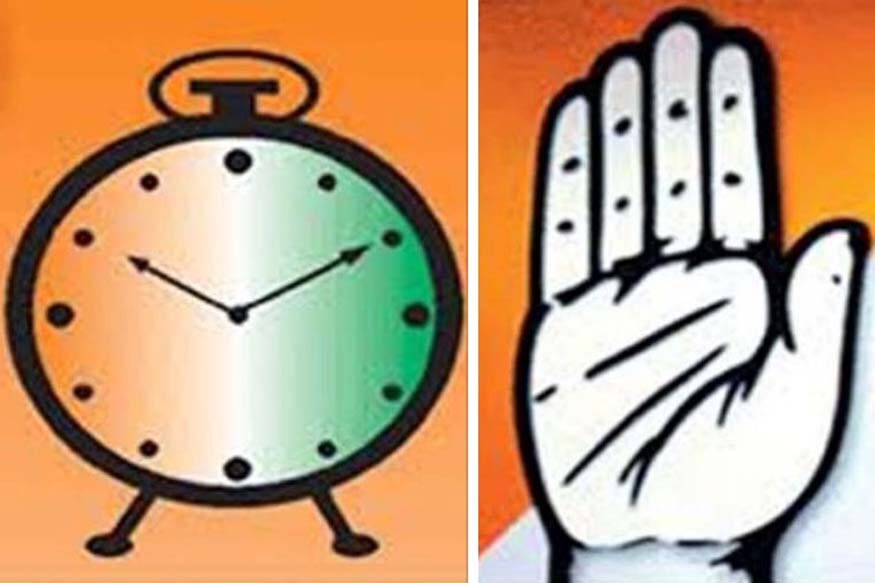 Image Courtesy: News18
A total of 288 constituencies are up for grabs, and the Cong-NCP combine will together contest 250 seats. 38 seats will be left for allies to contest.
Meanwhile, the Election Commission is yet to announce polling dates for the state. On this subject Pawar
tweeted
, "Elections may be announced this week. The actual voting period is 2-3 days. Interchange is possible in some places. Efforts for joint meetings are underway at important places like Nashik, Pune, Nagpur and Aurangabad. The NCP is trying to give new faces a chance."
It is unclear what impact the announcement will have on the parties that are hemorrhaging senior leaders, many of whom have defected to the BJP or the Shiv Sena in the recent past. What cannot be denied though is that Congress and NCP perform poorly when they contest separately. In the
2014 elections
, when the parties had tried their luck separately, Congress won 42 seats , while the NCP managed to win 41 seats, allowing the BJP to sweep away a whopping 122 seats.