Over the past few weeks, the Banaras Hindu University has been at the centre of student protests and has attracted attention from all parts of the country. But has it changed anything? The truth is, no. The condition inside the Banaras Hindu University campus has remained the same, even after ten days of police violence.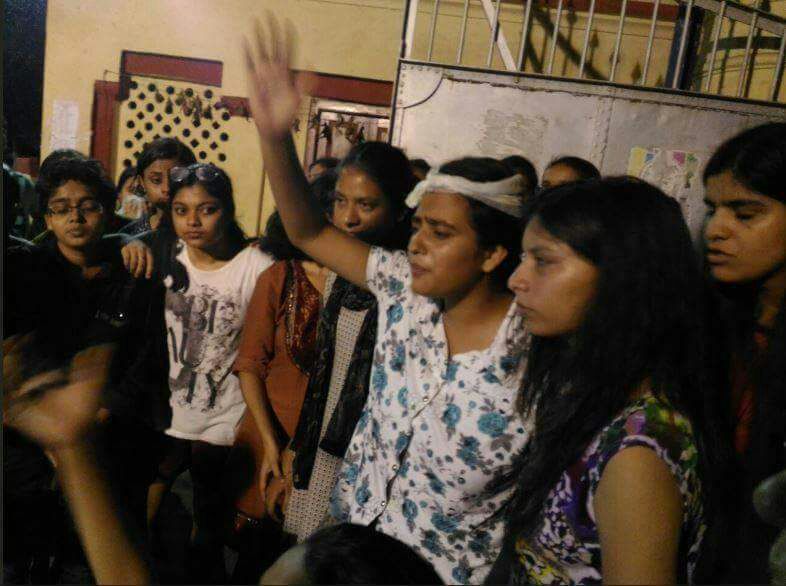 On September 23, UP Police along with paramilitary forces and university's security guards lathi-charged at the students who sat on a dharna demanding safe practices inside the campus.
When the University opened on October 3, district administration along with the University was on high alert fearing a possible outbreak of a fresh set of protests. But the female students are not looking in the mood to protest again demanding security measures which have been promised to be fulfilled by Varanasi DM.
One of the girls, who was steering the protest, told TwoCircles.net, "We demanded safe practices inside the campus. We see those things happening now. For the time being, this is sufficient proof that something is being done about our safety."
The University, which previously had zero female guards, has now recruited several of them. CCTV cameras are being installed at every possible corner of the University. Guarding of girl hostels has been promised and soon, as announced, there shall be no passage for outsiders in the area of girl hostels.
But the students have made it clear that their demands have been met only partially, as one of the major demands to establish Gender Sensitization Committee Against Sexual Harassment (GSCASH) is yet to be fulfilled. Varanasi DM had promised to take necessary steps towards the establishment of GSCASH, an announcement over which nobody bothered to pay attention.
However, after a 'successful' end of the protest, it must be taken into account that whatever protest is possible in near future, that will not be of the same kind. Many believe that the now if any protest emerges, it will not be of the students who were protesting earlier.
BHU alumni and social worker Santosh Singh said, "Various calls are being made and gathering is yet to happen in coming days. Many people might come visiting the campus. What does it imply? This was not the fashion of that abrupt protest which sparked within a night."
NSUI activists have called for a meeting in Kashi Vidyapeeth on October 11, and Yogendra Yadav will visit BHU on October 5 as a former UGC member. He will also talk with the girl students on the campus. Singh believes this is a detour from the previous protests. "This all is now politics, not even the glimpse of the original protest," he added.
Courtesy: Two Circles