Dalit History Month began in 2015 inspired by the 'Black History month' in the US. April is observed as the Dalit History Month which is also the month in which two great revolutionary Dalit leaders B.R. Ambedkar and Jyotirao Phule were born. Dalit History Month was initiated to document the contribution of Dalits to history.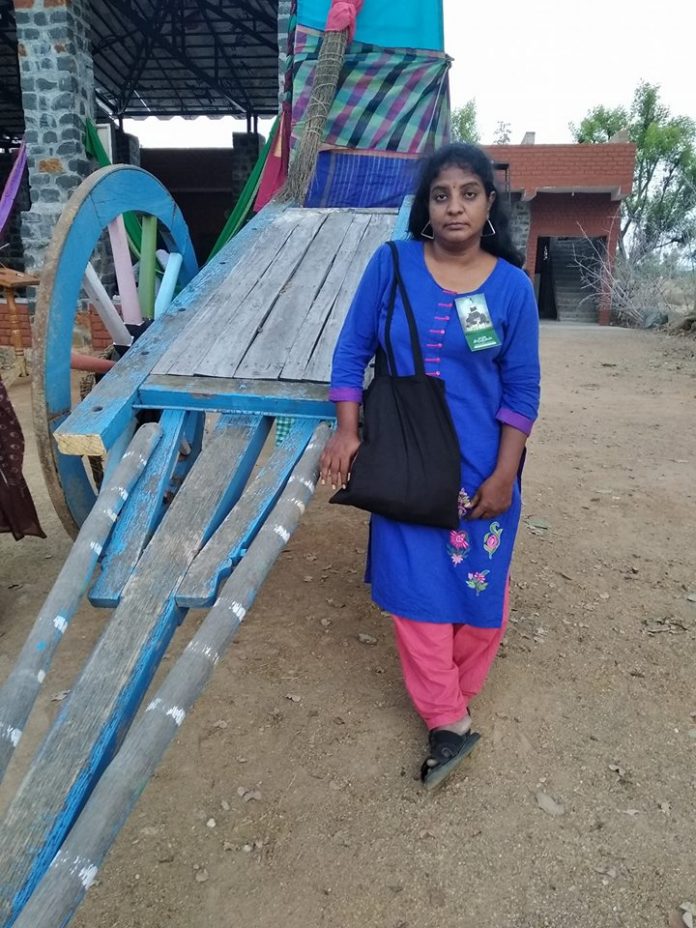 TwoCircles.net has identified 2 women journalists who have braved all odds of caste based discrimination to contribute to the field of journalism through their brave work.
One of them is Kavin Malar whose story is featured here:
Coming to grips with caste
For a very long time Kavin did not know the meaning of caste or to what caste she belonged. Her father was a Muslim and mother a half Hindu, half Christian. Kavin's grandmother was a Christian and grandfather a Hindu.
Her parents' marriage was an inter-religious one and her father associated with Periyar's ideologies and did not believe in caste. Kavin's parents' marriage was solemnized by Periyar which was the third and last Hindu-Muslim marriage to be solemnized by him.
So when people asked Kavin her caste in school, she did not know what to tell them. When she went to her paternal grandparents' house she saw people practicing Islam; her mother took her to temples; while her father took her to the meetings, rallies and protests of the DK Movement (Dravidar Kazhagam found by Periyar E.V. Ramasamy). They lived in Orathanad which was like the fort of DK and the people of this movement could be recognized by the black shirts they wore. Many people in Orathanad wore black shirts unlike any other place of Tamil Nadu.  Her father was one among those black shirts.
All her confusions were cleared when she read 'Arthamatra Hindu madham' (Meaningless Hinduism) by Manjai Vasanthan, a DK leader. And she became an atheist at an early age.
Much earlier her family had gone to attend the funeral of her grandfather who had moved back to their village after retirement. At the village when her brother tried to drink water from a tap other villagers did not allow him. And their father picked up a fight with them for this. This was Kavin's first brush with caste discrimination though at that time she did not understand it.
This incident raised questions in her mind and she wanted to know the caste of her mother. And Kavin not getting the right answer from her went about finding her mother's caste by tracing the region she came from and the kind of work her relatives were engaged in. She discovered her mother was a Dalit and had been denying it.
She confronted her mother and found out that her father had shifted to Trichy to hide their Dalit identity to escape caste based discrimination. But after coming back to the village they were once more Dalits. When her mother finally accepted that she was a Dalit, Kavin felt relieved because she could identify herself as a Dalit. The casteless feeling she had earlier was somewhat similar to the feeling of being a Dalit. And she felt a Dalit is a casteless person. And Periyar, Ambedkar all spoke about casteless society.
Kavin says different people think of her in different ways, like some people think she is a Dalit, while some think she is a Non-Dalit , maybe a Muslim, or maybe a Hindu or a Christian.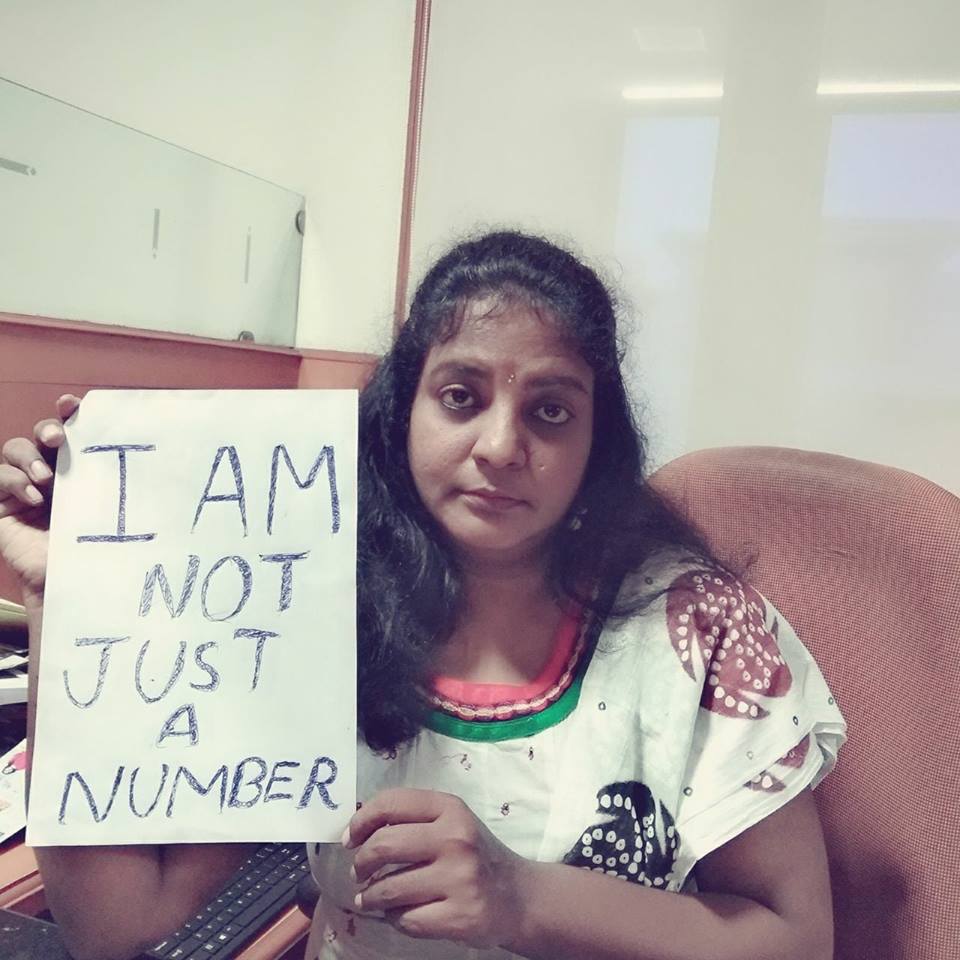 Education and profession
During her school days when they shifted to Nagapattinam from Orathanad, her family became closely associated with the Communist Party of India (Marxist) and young Kavin joined the cultural wing of CPI (M) called TNPWA (Tamil Nadu Progressive Writers Association). She actively took part in its campaigns and events, used to sing the movement songs in the party and TNPWA stages.
She did her BSc and MCA in this place although she was more interested in law. After her MCA ( Masters in Computer Applications) she was employed in the IT sector where she worked for 8 years.
She used to write for a Tamil magazine 'Theekkathir' now and then. And on weekends she worked for All India Radio – Karaikkal FM as an announcer. Writing and journalism were somewhere at the back of her mind always as right from childhood she was an avid reader of newspapers and magazine and had her own opinions even then.
So when she lost her IT job at the end of 2008, due to recession, she entered full-fledged into the world of journalism in 2009, starting with 'Thina pulari' a daily newspaper ( it no longer exists now). Then she moved on to 'PuthiyaThalaimurai' and 'Ananda Vikatan' (magazines). She also worked as Associate Copy Editor of India Today (Tamil), Magazine Editor for Kaatchippizhai (Film critic little magazine) and then Kungumam Thozhi, a women's magazine.
Challenges in journalism
Everything seemed ok as a journalist till Kavin covered the news of three Dalit villages in Dharmpuri torched by PMK Party (Paattali Makkal Katchi) to avenge the inter-caste marriage between a Dalit boy and a girl of Vanniyar community in 2012. She became a target of systematic online attacks that prolonged for one year. She was receiving not just online abuses but also threats for her life, rape and acid attack threats. There was character assassination, indirect ways to remove her from her job, and she was also stalked. And when the Dalit boy was killed by the caste fanatics the attacks had become more intense.
She had to seek support from the Madras High Court when the police did not file her FIR. Not all journalists supported her but those who did stood by her including her organization – India Today – gave her strength.
Kavin realized that publishing stories of caste based violence and discrimination wherein the perpetrators are people of the dominant caste earned you the wrath of the upper caste people and at the same time you get tagged with the label of being a biased journalist and an activist.
But Kavin was clear that a journalist is also an activist and reporting about the oppressed castes is not biased journalism but the truth that needed to be told, to be exposed.
India Today Tamil closed down suddenly and Kavin was out of job and she found herself without any work for one and a half years. The character assassination had damaged her career.
When she finally got a job as a magazine Editor for Kungumam Thozhi, a women's magazine.  she wrote a story titled 'Portrayal of women in Pa.Ranjit's films'. And for this story she was branded as casteist and communal. "Why Brahmin journos writing 'Portrayal of women in K. Balachandar's films' are not seen as casteist and communal, and why me alone?  When I write an interview or ask my team to write about any Dalit Issue or about a Dalit writer or any Dalit, I am branded as biased. But in this same industry how many Brahmins have written about fellow Brahmins and how many OBCs have written about personalities of their own caste! When they are not branded, why me alone?" she asks.
And she was asked to resign because the women's magazine was becoming political with this kind of stories. The publishing houses and even the casteist society did not want anything different in a woman's magazine apart from the usual Kolam (Rangoli), food recipes, astrology, spirituality or religious concerns.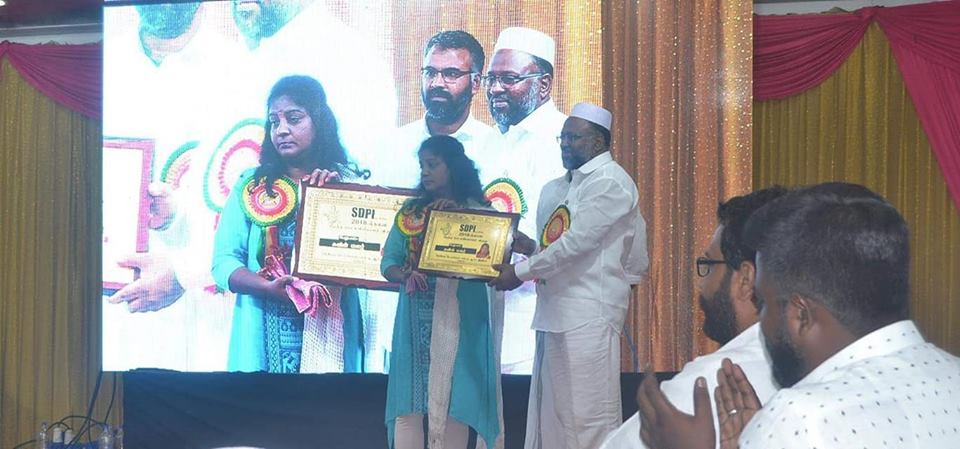 Her works and recognitions
Kavin's report on elephant corridors in the Western Ghats that brought out the truth on how some religious organizations and educational institutes had occupied the place. For this story, Kavin had disguised herself to investigate and when it came out in print it was a hit and translated into regional languages of Southern India. But before it could come out in English, once more the rich dominant caste people used their clout to suppress the truth.
Kavin has several awards under her belt such as:
Best book award for 'Saambalaagavum Minjaadhavargal' (Not even they remained as ashes) – articles about caste and religion and 'Appodhu Neengal Enna Seidhu Kondirundheergal? (What were you doing at that time?) interviews of various personalities.
Laadli media award for Southern Region for the year 2012-13 in 'Best Article' category for an article on gender sensitivity; selected as 'one of the Best Media persons' by 'Andhimazhai' magazine and by 'Kalagam' movement in 2013;
'Rainbow Ambassador' award for writing about LGBT community in mainstream media in the year 2013.
'Nirangal' award in 2012 given by LGBT Community for portraying them with dignity.
Got Best Journalist Award Socialist Democratic Party of India (SDPI) for the year 2018.
And now her translation of Kancha Illaiyah Shepard's 'Buffalo Nationalism' in Tamil is going to be released soon('Erumai Dhesiyam').
Kavin also writes short stories and poems that talk about caste oppression and the pain. Most of them are from her experiences and her surroundings.
One of her poems "Song of screams" written in Tamil about rape once more irked the Hindutva fanatics.
A few lines of the poem:
Rape.Cut off her breasts.Ram a crowbar into her vagina.The redness of the bloodpaints the walls of your temple.Rape.Strip her in the cashew grove.Her clothesadorn your gods.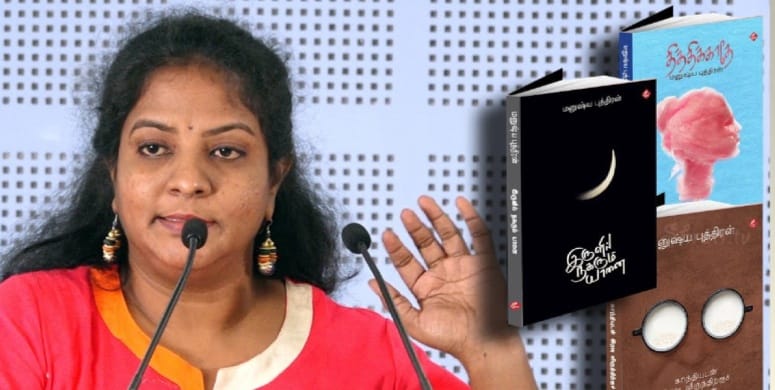 Motivating factors
Apart from  Babasaheb Ambedkar and Periyar E.V. Ramasamy, Kavin is greatly influenced by ideologies of Karl Marx and Alexandra Kollontai a Marxist revolutionary.
Need more Dalit journalists
"We need more Dalit journalists and writers to write the truth and fight for the community. You will be discriminated, discouraged and you will find all sorts of problems in the media. But for the community, one should fight back and climb up. Elite people, who speak about purity, will reject your writings.  We have to differentiate between the genuine opinions and the ones coming out of venom. One should not bother about those comments coming only out of aversion", she opines.
"Some people call me 50% Dalit because of my mixed parentage. I have no problem with that. But if they were to call me non-Dalit, technically they are right but if they see me as someone from a dominant caste then it is painful. I see myself as a Dalit and identify myself as one", Kavin says.
"Caste discrimination will not go so easily, but at least through our writings we can sensitize the people and to some extent influence them on the evils of casteism,"she feels.
If there are more Dalits and Muslims reporting about the atrocities and the issues in many languages in many places then there might be some reduction in the discrimination as there will be some accountability.
Conclusion
Kavin, based in Chennai, is a freelance journalist now and dreams of starting her own web magazine and a website with more political (not mainstream) stories, columns, insights and analysis, especially in the area of Dalits, LGBTQ, religious minorities and all marginalized.
During her free time she loves reading, singing and listening to music. She also performs at the theatre whenever she can.
Her attitude towards life is now: Live your life. Don't change yourself for others or don't bother about others' opinion about your character".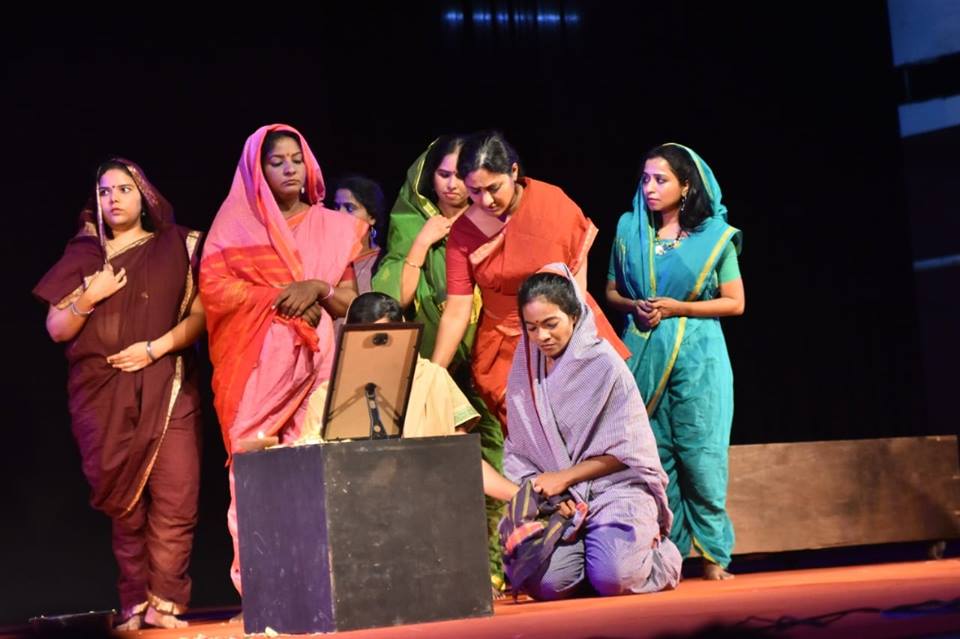 Courtesy: Two Circles