On Friday 15th March 2019, Australian born terrorist Brenton Tarrant went on a killing spree targeting Muslim worshippers in two mosques of New Zealand Al Noor and Linwood mosque killing 50 persons. Tarrant even livestreamed the killings on social media.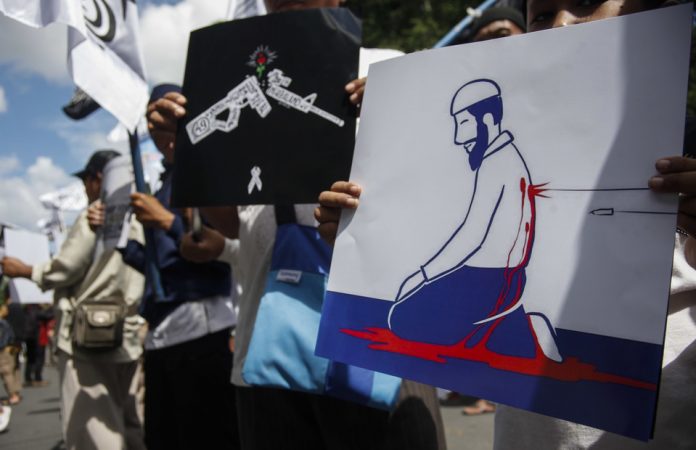 Image courtesy: Jakarta globe (to express solidarity with the NZ shootings' victims)
The 50 persons who lost their lives that day spanned from different nations, many had migrated from India, Pakistan, Afghanistan, Indonesia, Malaysia, Jordan and Syria for livelihood, education or for safety. A few of them were are natives of New Zealand.
There were 9 of them from India about whom we have gathered a little information.
 Five persons were from Gujrat Mehboob Khokhar, father-son duo Asif Vohra and Rameez Vohra; Junaid Kara and Hafiz Musa Patel. One young woman from Kerala and three from Telangana state.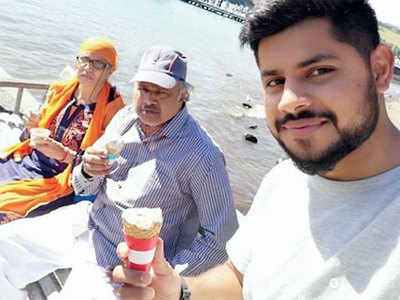 Pic courtesy : Ahmedabad mirror
Mehboob Khokhar
and his wife were in Christchurch visiting their son who lived there. Khokhar, 63 years was a retired state government employee in the electricity department and was living there from two months and was soon planning to come back home to Juhapur Gujrat, India before this fatal attack at the mosque.
Arif Vohra,
58 years hailed from Vadodara. He had gone to Christchurch with his wife to visit their son Rameez Vohra and also welcome the to be born grandchild as their daughter in law was expecting. And it was just a few days that Rameez's wife had delivered a baby girl. He and his son were at first reported to be missing but the next day Saturday their deaths were confirmed.
Rameez Vohra
, 28 years, had become a father a few days back and had planned to get his wife and 9 day old daughter, discharged from the hospital after the Friday prayers. But he and his father Arif Vohra were shot dead at the Al Noor mosque. Rameez is said to be working in a supermarket.
Ansi Alibava
, 25 year old, from Thrissur District, Kerala had gone with her husband Abdul Nazar for the Friday prayers. Ansi was in the women's section when she was shot. Her husband, who was near the emergency managed to escape. She had joined her husband recently after completing her masters in agribusiness management.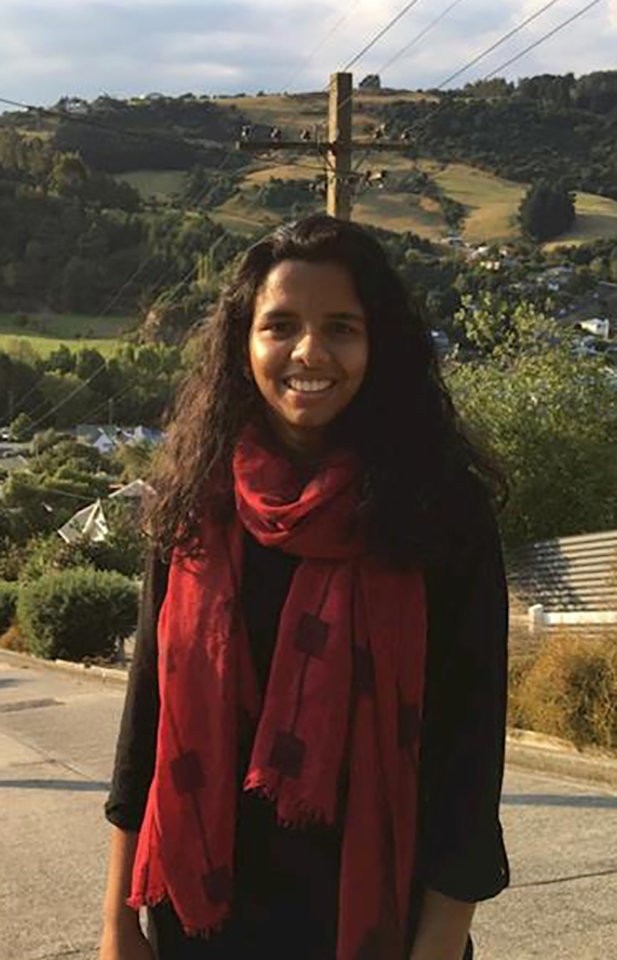 Anis Alibava ( Pic from The New York times)
Ozair Kadir
, was training to be a commercial pilot from the International Aviation Academy of New Zealand. Ozair, 25 years, was from Hyderabad and had moved to New Zealand to become a pilot like his older brother.
Ozair Kadir( Pic from The New York times)
Junaid Kara,
native of Adada village, Navsari in Gujrat was born in New Zealand and a native of Christchurch. He ran a general store. He visited India once a year. His family had helped in building the mosque in Christchurch. Junaid, 36 years is survived by his wife and three children.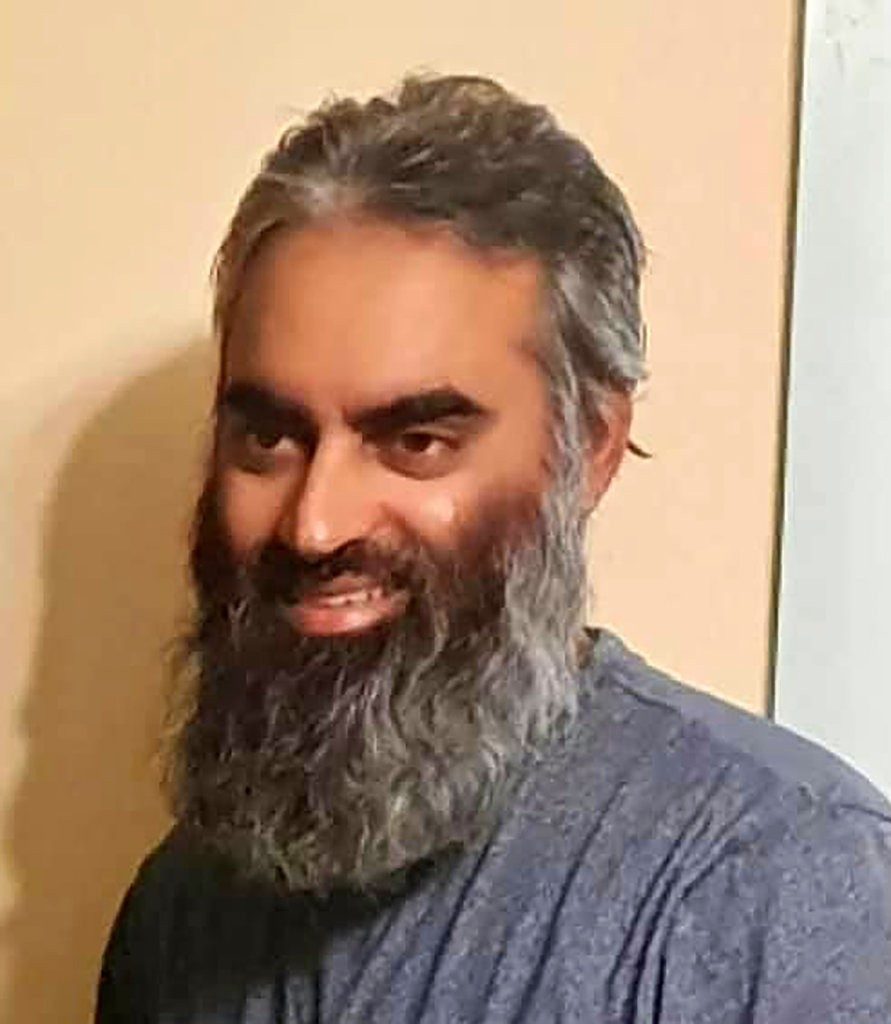 Junaid Kara( Pic from The New York times)
Hafiz Musa Patel,
60 years, from Lunawara village in Gujarat's Bharuch district had left India many years ago and was the Imam in a Fijian mosque. He was in New Zealand to spend time with children and friends. He is survived by his wife and five children.
 Farhaj Ahsan
, 30 years, was from Hyderabad, Telangana state and was living in New Zealand from the last 10 years, working as an electrical engineer. He is survived by his wife, Insha Aziz and 2 small children – a 3 year old daughter and 7 month old son.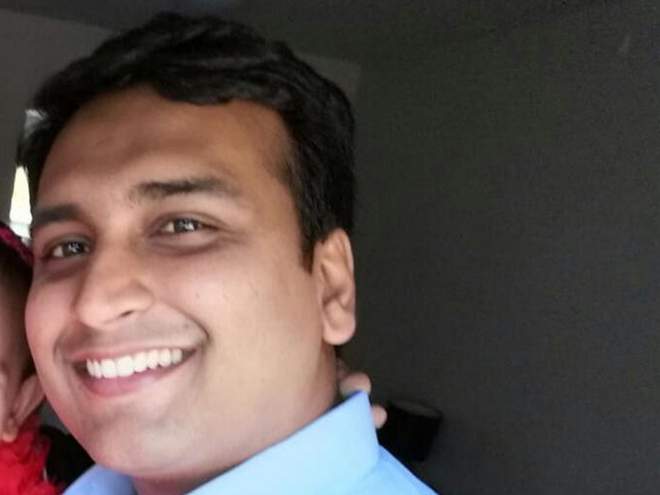 Farhaj Ahsan( Pic from The New York times)
Mohammed Imran Khan
, 47 years, was from Karimnagar, Telangana state. He ran 2restaurants at Christchurch one of which was called " Indian Grill".  He was at the Al Noor Mosque to offer prayers when he was shot. He was undergoing treatment but succumbed to the injuries.
41 victims were laid to rest in Christchurch city while some were repatriated to their families for the last rites.
The Prime Minister has brought changes in the gun laws by banning semi-automatic rifles and large ammunition magazines in New Zealand following this terrorist attack. This move has been appreciated by a large number of people across the globe.
Courtesy: Two Circle